As a journalist, author and news show host, I have conducted hundreds of interviews and I want yours to stand out among the best! Here are my best tips for preparing for a brilliant interview that your audience will respect and enjoy!
Wardrobe Options
Choose a blouse that is a bright, solid color. Do not wear a t-shirt - EVER.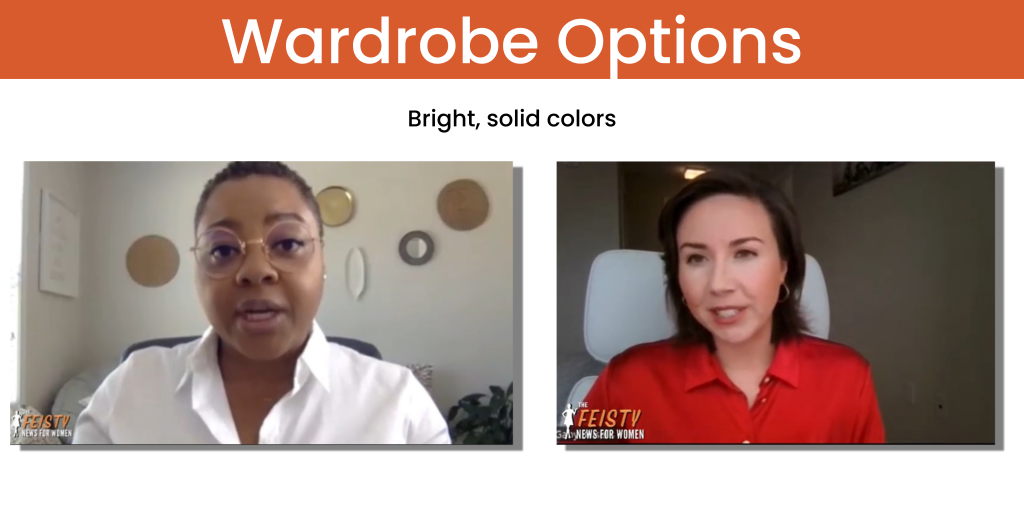 Background Options
Prepare a stable place in your home that has a strong internet connection and a clean, uncluttered background. You may also choose a simple virtual background.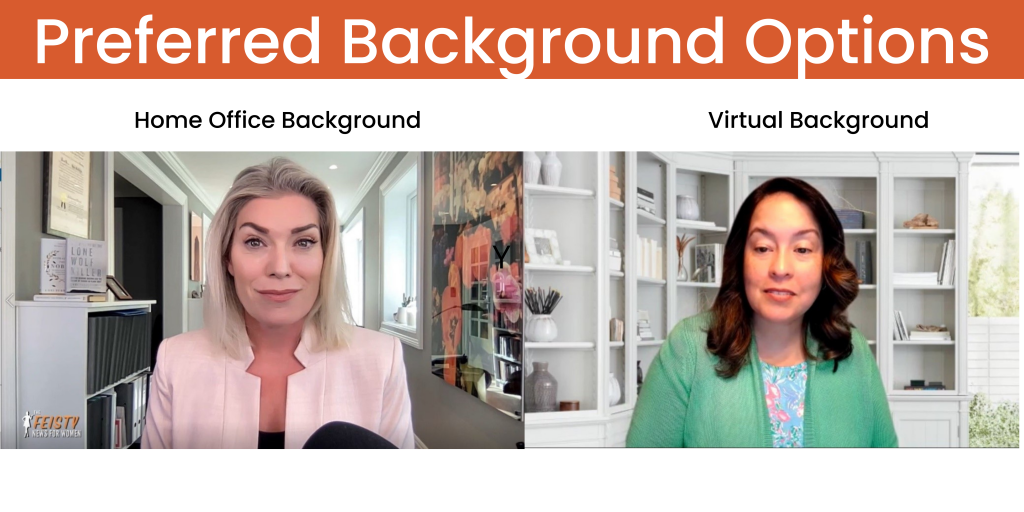 Audio/Visual Preparation
Test your microphone, camera and internet connection before your interview. Wipe your camera lens. Prepare lighting that shines directly on your face. If there are any blinds, curtains or light sources behind you, please close them. Lighting placed behind you makes your face appear darker and unclear.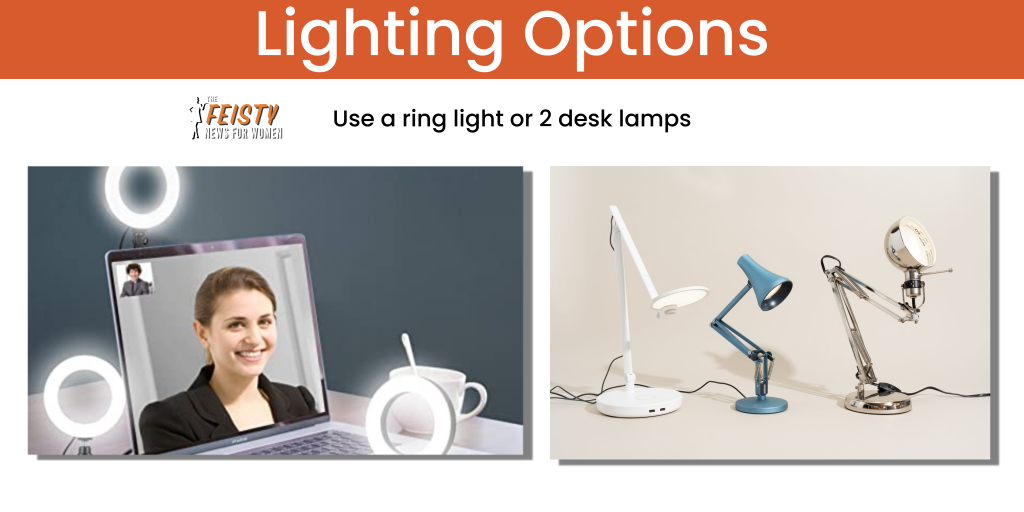 Communicating Your Purpose
This platform uses your interviews and wisdom teach women how to make progress. During your interview it is very important to understand that your segment will be between 2 and 3 minutes. This is not a podcast interview where you are given 10 -15 minutes to explain your perspective. You have 2 minutes to EDUCATE this audience on the topic you are well versed in. Be specific with the exact information they need to know in order to become empowered women. I interview many intelligent women and your segment should offer a perspective in a way that no one else has done before, which can be tough to do. Use specific examples to explain your topic and/or resolution and always avoid cliche advice like - Love yourself - unless you can explain HOW to do that specifically.
Prepare at least 3 solid, different points to showcase your expertise on the subject. Use POWER words that are concise.
You might want to say - I empower women. Instead say - I empower women to decrease debt.
You might want to say - Women need to heal. Instead say - Women should learn how to journal their frustrations daily in order to heal.
Use relatable language that a 12 year old can understand. Avoid using industry specific words or highly intellectual language. Do not assume this audience already understands the basic principles of your topic. Assume every viewer has never been introduced to your topic before. A child should be able to understand you without looking at the dictionary.
Creating Your News Graphic
All guests will have a news graphic created to share during the episode similar to the one below. Please submit a professional photo along with your social media handles so that I can create yours.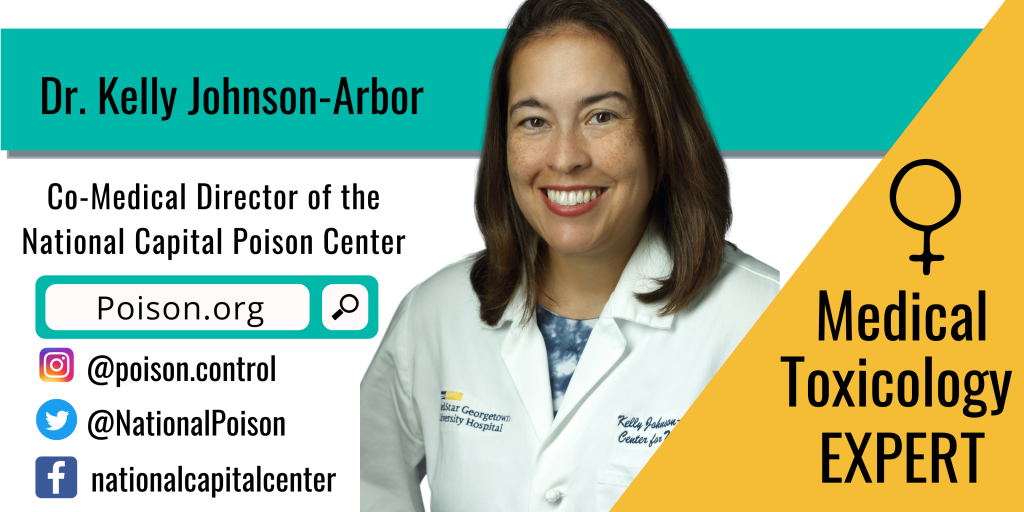 Understand Your Host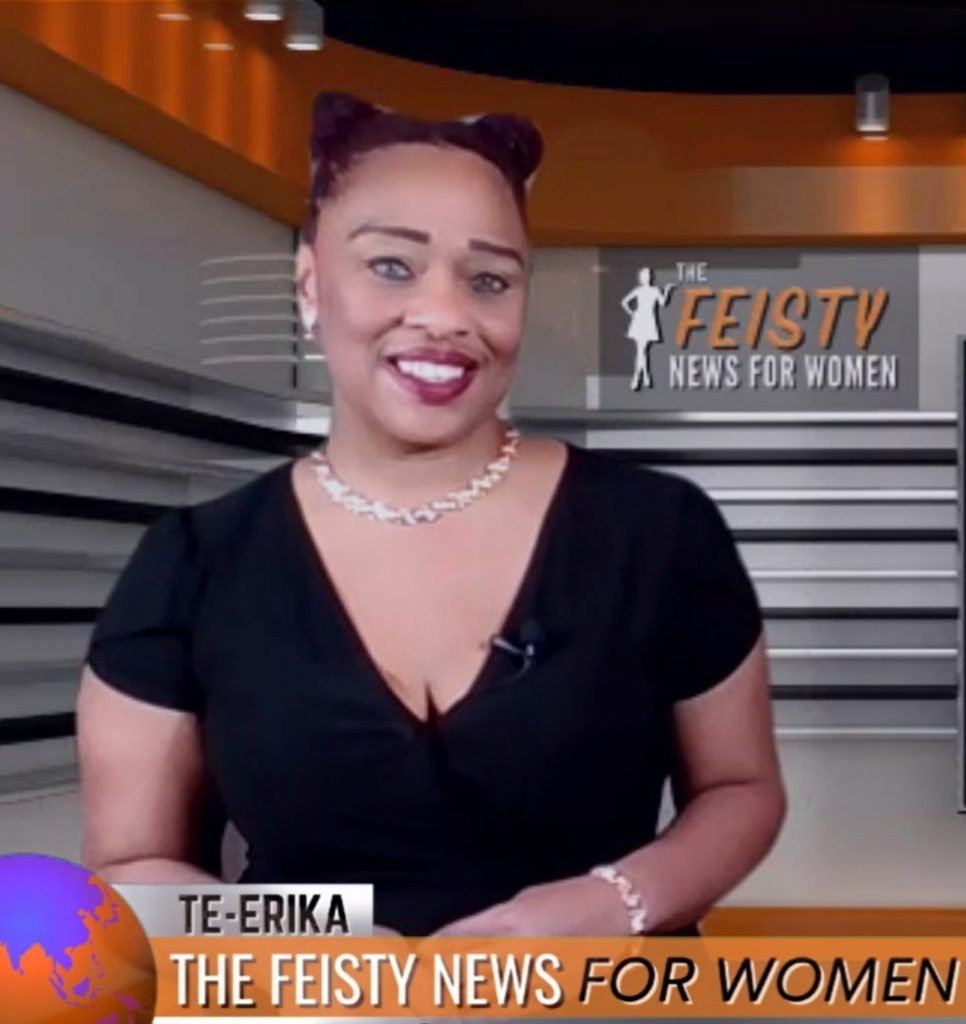 Te-Erika is the prolific producer of thousands of videos, the author of 17 books, the host of 2 video shows, a radio show and 3 podcasts. My goal is to create the best segment possible for the show. Because I am neurodivergent, I experience certain social limitations. Please be patient with me and excuse any communication mishaps. My intentions are to promote your work and to help you shine. This is my life dream, to support women's efforts. With this understanding, you may have to explain parts of your topic that seem very basic. I am exposed to so many brilliant women with diverse interests and I try my best to gain a firm understanding of each topic. I truly do want to help you SHINE and I will take as long as necessary to ensure that your presentation is stellar.
When Will My Segment Air?
Your interview will be included in a future Feisty News episode and it may take a month or more for it to air. After your segment is included, you will be notified by email with links to the episode for every platform. You may opt to take advantage of the Media Content Marketing plan, where your segment will be edited out as a stand alone video and posted on 3 major platforms along with your name in the title to increate visibility for your work in search engines. You will also receive your segment as a video download so that you can share it.
GOOD LUCK!