When the sun sets earlier and the leaves begin to fall, it is the perfect trigger for our winter treasure hunt. We pull out our winter boxes and comb through our winter gear to be sure that we will have everything we need for the winter season.
Every family has their own traditions. Every house has it's own weird quirks. Every woman knows the secret to satisfy her desire to feel cozy, warm and safe during the winter months. Wouldn't it be great if we all shared our tips and tricks for staying warm in the winter with each other? You bet!
This is why The Feisty News for Women has gathered the best 10 ways to stay warm in winter, heartily approved by women from all walks of life.
What did you do as a child to stay warm on the coldest nights? Leave a comment to let us know!
The List: 10 Ways to Stay Warm in Winter | FOR WOMEN
When you want to feel a warm embrace this winter, you don't need to put up with a man you don't really like, just pick up an electric blanket or electric throw and enjoy your sweet life. PRO TIP: The difference between an electric blanket and an electric pro is not just the size. The automatic heat shut off settings on the electronic blanket usually last two hours longer than the throw.
2. Space Heater
Whether you want to save on your electric bill or you only have a studio apartment, the space heater is a definite requirement for any woman who wants a cozy heat source. PRO TIP: Buy two and place one in the bathroom and one in your bedroom during the winter.
3. Heated Mattress Pad
The heated mattress pad is a game changer for cold winter nights. You won't want to waste a second after your shower, your body is going to crave the warmth of your bed. PRO TIP: This mattress pad has dual settings on each side so you and your partner can adjust temperatures according to what you both like.
4. Silk Blanket
Enjoy a warm night's sleep without the bulk or the weight when you add a silk blanket to your winter arsenal. PRO TIP: Silk keeps you warm in the winter and cool during the summer so you will get a lot of use out of this treasure!
5. Blanket Hoodie
You can live your best life this winter and be naked and free when you're wearing this blanket hoodie that covers everything and feels so soft and cozy inside.
6. Electric Fireplace
This electric fireplace is not only cute, it is functional, highly rated and perfect for that cozy night in front of the television or to keep your toes warm while you relax on the back porch staring off into space with a blanket on your lap and a book in your hand, pretending that you are a nostalgic widow reminiscing about your long lost lover. PRO TIP: You can't go wrong with the Duraflame brand; they are solid.
7. Women's Long Sleeve Thermal Top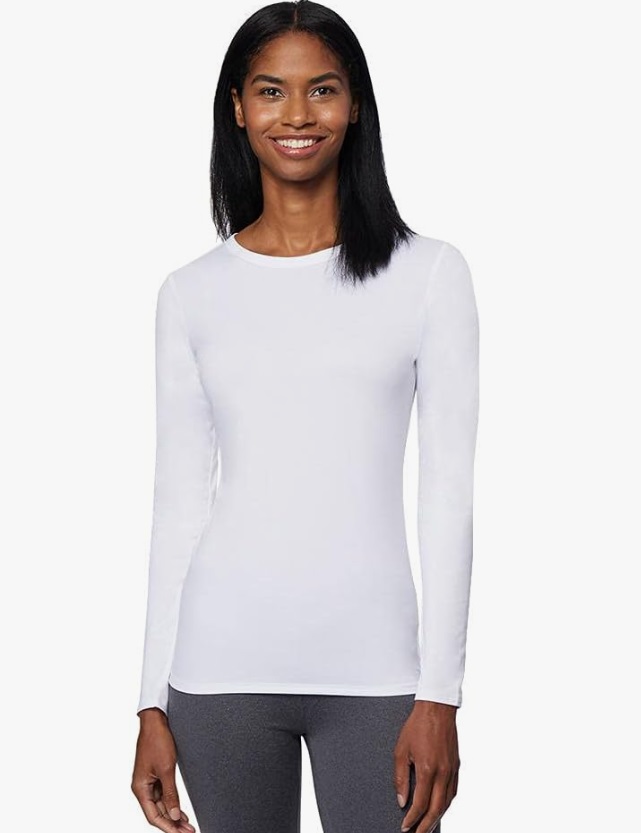 Add an extra layer of the women's thermal top and contain all of that heat radiating from your hood heart! PRO TIP: You don't have to wear a bra if you are wearing this thermal top under a hoodie.
8. Humidifier
Remember when your grandmother used to keep a kettle going on the stove during the winter? A humidifier works the same way because when the humidity in the air is high, the warm moisture stays on our skin longer, making us feel even warm longer.
9. Wool Socks
Wool socks offer the advantage of thermal regulation. Wool breathes and keeps feet warm in cold weather and cool in hot weather. PRO TIP: Colors or gender or size doesn't matter when it comes to wool socks. Wearing any color combination with anything, even a ballgown, just shows you are a smart and practical woman!
10. Use Shower Curtains for Insulation
Drafty door or window in your home? Use a scenic shower curtain to cover it and insulate your rooms to keep the heat in instead of bubble wrap or plastic wrap. This way, you have a brand new view that is easy to remove once winter is done AND beautiful to look at too. PRO TIP: Use tacks and stretch the shower curtain tight like a tapestry across your drafty windows or doors and enjoy looking at it and staying warm until spring.
What is your favorite winter tip to stay warm? Share it in the comments below!
Author Profile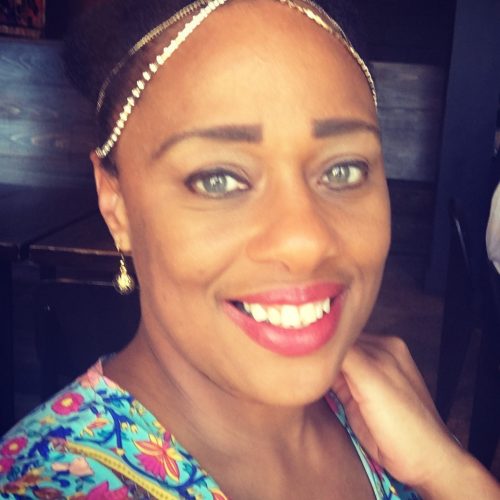 Te-Erika is the Publisher of The Feisty News for Women.