16-year-old  Armita Geravand is now hospitalized in a coma after passing out on a Tehran metro following an alleged confrontation with a hijab cop who argued with her for not wearing her hijab. Iranian opposition lawmakers have called for the release of exhaustive CCTV footage of the event that led to the incident, according to The Guardian.
Her case has been compared to that of a Kurdish woman, Mahsa Amini, 22, who reportedly died after being locked up by morality police for defying the strict Islamic dress code, provoking widespread demonstrations. The discovery that a second young woman had fallen into a coma under mysterious circumstances was sufficient to incite discontent and fuel speculations that the Iranian government's hijab enforcement officials were responsible for her injuries.
According to an eyewitness, shortly after Armita boarded the train, a hijab enforcement policewoman began arguing with her since she was not on a headscarf. The observer informed the Guardian that, "the chador-clad woman screamed at her, asking why she was not covered. Armita replied, 'Did I tell you to remove your headscarf? Why do you want me to wear one?' Their dispute became heated, and the policewoman began physically assaulting Armita and… forcefully pushing her."
A second witness said the teenage girl was still responsive when she hit the ground, and the same hijab enforcement officer was waiting behind the vehicle that took her to hospital.
In response to the allegations, the Iranian government has refuted any assault and claimed Geravand collapsed due to an underlying health condition caused by low blood pressure. The state-owned media IRNA, has released what it claims is surveillance footage taken at the Tehran metro station, yet with no mention detailing what transpired onboard the train, leaving much uncertainty as public outrage grows.
On Thursday (October 4), Tehran downplayed increasing worldwide outcry, blaming the West for 'insincere concern.'
تصویری از #آرمیتا_گراوند در بخش مراقبت‌های ویژه بیمارستان. وضعیت هوشیاری وی هیچ تغییری نکرده است. محوطه بیمارستان فجر و بخصوص بخش مراقبت‌های ویژه تحت کنترل شدید امنیتی است. pic.twitter.com/QTe4rUd89w

— Hengaw Organization for Human Rights (@HengawO) October 3, 2023
Her parents "Grilled."
IRNA aired footage of Armita's parents appearing confused and reiterating what appears to be coerced government statements. "My daughter, I think her blood pressure, I don't know what, I think her blood pressure dropped, then she fell, and her head hit the edge of the metro," her mom, Shahin Ahmadi, stated.
As Miss Ahmadi spoke, her dad, Ahmad Geravand, stared down with his arms folded. Mr. Geravand stated that his child was in good health and did not require any kind of medication. According to the IRNA, both Armita's parents underlined that the circumstances that led to their daughter's hospitalization were accidental and requested everyone to pray for their kid's recovery.
Many Iranians, however, remain suspicious of the government's accounts. The Hengaw Organization for Human Rights has issued a press statement claiming Armita's mother had been detained by the government. They allege that her exact location has been unclear since Wednesday evening. The organization also stated that the government-ran press IRNA, interview with Armita's parents was conducted under "the intense presence and pressure of security forces."
What's happening in Iran?
Contemporary Iranian government regulations require women to cover their heads with a headscarf, yet thousands disobey them regularly. The conduct is perilous in a society that has forewarned women that it may employ facial recognition technology to punish them in the event they are they are taken acting in defiance.
The international community is very concerned with the violation of human rights in Iran. "Shocked and concerned about reports that Iran's so-called morality police have assaulted 16-year-old Armita Geravand. We are following news of her condition," tweeted Abram Paley, the U.S. deputy special envoy for Iran. "We continue to stand with the brave people of Iran and work with the world to hold the regime accountable for its abuses." he added.
Author Profile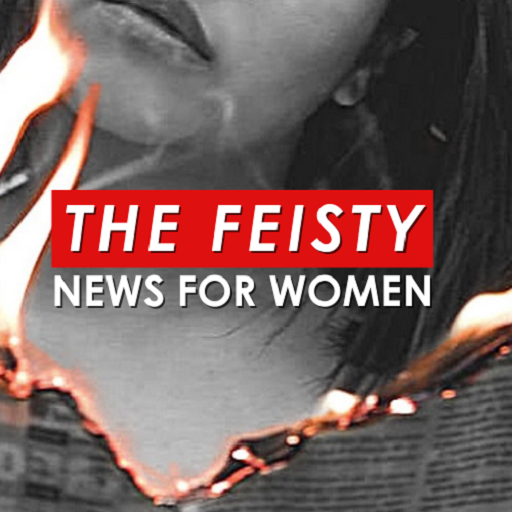 Staff Writers for The FEISTY News are women and men dedicated to women's empowerment.