by Mara Clarke, Member, Abortion Without Borders/Founder, Abortion Support Network
In my 18+ years of talking about abortion, this is the first time that words have failed me. Please bear with me, while I try to explain to you the impacts of the Covid-19 pandemic on Abortion Without Borders (www.abortion.eu) and the people who contact us, seeking abortions.
Things started changing for Abortion Without Borders (AWB) on 13 March, when Poland announced they would be cancelling all flights, trains and busses – and stopping international post. Like so much of the news around Covid-19, this news was half true and some of these services continued to run. Before the Covid-19 crisis, the Abortion Without Border's Polish helpline received an average of 300 calls per month. In three days alone, from 13-15 March, the helpline received 114 calls. From 13 March until 31 March, the helpline took 308 calls. This is a full month of calls in approximately two weeks.
There have been more announcements, and closures and restrictions, and we feel a bit like we are lurching from one abortion provision reality to another. Here are some of the things that have impacted us:
Clinics in England, Germany and the Netherlands will not treat anyone showing symptoms of Covid-19.
Poland institutes a 14-day self-isolation period for anyone returning from abroad.
AWB organisations in England, the Netherlands and Germany tell volunteers providing accommodation in their homes they can opt out of hosting during this time to reduce risk of virus spread.
The three clinics we work with in Amsterdam remain open, but one has reduced abortion provision from 18 weeks to up to 13 weeks gestation.
Planes, trains and busses are cancelled almost as quickly as we can book them.
The EU closes to non EU/UK residents, so any client who needs a visa to travel now can't.
Women are finding it harder to get childcare, both because journeys are taking more time and because people are practising social distancing or are isolating due to exposure to the virus.
25% of clinics in the UK close for Covid-19 related staffing reasons.
Many hotels in the UK close, including Premiere Inn and Travelodge.
Busses from the Netherlands to Germany impose social distancing rules, restricting the number of people who can ride a bus and increasing the cost of tickets exponentially.
All hotels in Germany shut.
On 3 April, news reports say that Germany may put restrictions on who can cross the border from the Netherlands to Germany from Monday.
What does this mean for our clients? Here are two examples:
Client A got a lift to the Polish/German border, walked across, went to the train station and took the train to Berlin. Her flight from Berlin to England was cancelled and rebooked three times. The arranged hotel closed so we had to scramble to find accommodation. Worried about cancellations, we had her arrive to England a day before the first part of her two-day appointment, and booked her return flights the day after the second day. Her return flight was also cancelled and needed to be rebooked. From the time she left her home to the time she reached the Polish border on the return trip took six days, and the travel and procedure cost more than £2,300.
Client B found out she was pregnant – over 21 weeks. After speaking with Kobiety w Sieci in Poland, she decided she wanted to terminate the pregnancy. Travel times would have put her over the limit in the Netherlands, but we were able to obtain an appointment in England. Travel was a different story. She would have needed to get to the German border, cross and take a train to Berlin, and hope there were still flights. The journey would have taken at least a week if not longer with cancellations and delays. She had no one to watch her young child for that long and had initially planned to bring her child and stay with friends outside London. In the end, she was too afraid to expose herself and her child to illness and was also fearful of being trapped in a foreign country due to border closures.
Things we continue to keep an eye on:
Any of the countries Polish people need to travel through to reach clinics closing their borders.
Any country instituting in-country isolation (e.g. you cross the border and have to isolate within the second country before moving forward).
Any sense of how long this will last, e.g. if someone is 14 weeks now, is there any chance things will be lifted before she is 24 weeks?
Any of our clinics closing completely, or disallowing international clients.
Things that keep me up at night:
A global shortage on mifepristone and/or misoprostol.
The few clinics in Europe who provide second trimester abortion on request closing to foreign clients, or closing completely.
A massive increase in unplanned pregnancies due to lack of access to contraception, or worse, women and pregnant people being in lockdown with abusers exercising reproductive coercion.
A long-running post-pandemic recession that sees longer-term shutdowns of airlines and other forms of transport and a reduction in the number of people able to donate to abortion funds.
These are dark days, but Abortion Without Borders is filled with creative problem solvers. We plan for the worst and hope for the best. We are also seeing reasons to be optimistic. This pandemic plunges many women and pregnant people into the situation faced by those living in countries with restrictive abortion laws. This could present an amazing opportunity – for the liberalisation for restrictive abortion laws or for the destigmatisation of self-administered early medical abortion pills.
We are also trying to take a Zen approach to this crisis. We will do as much as we can, for as many service users as we can, but we are limiting our expectations of how many people we can help. We spend more time celebrating our victories as, though they be fewer, are harder won and to be savoured. And we look forward to resuming operations and future planning, once we come out the other side.
Author Profile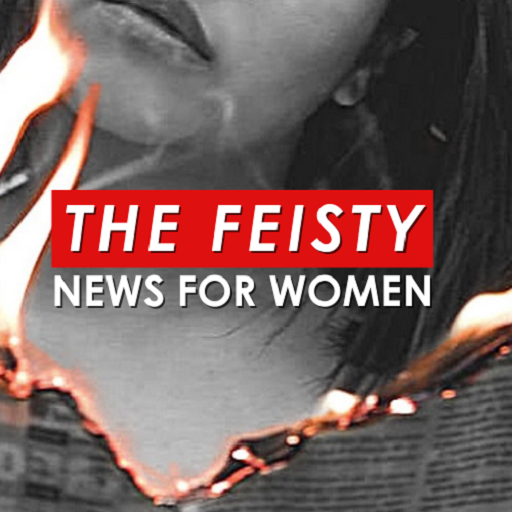 Content Produced by Media Partners that Highlight Women