[ad_1]

If she had a dime for every time she heard the slur, she'd make another multimillion-dollar deal. "You throw like a girl … You think like a girl … You drink like a girl." She's heard that BS ad nauseam since she was 5, 25, 35 and counting, and it always stabs, then punctures her soul to no end.
But there's nothing like a throaty comeback, or better yet, a response written in stone or ink. On the day Andrea Brimmer informed Ally Financial's board members that she'd invested her heart and the company's cold hard cash into moving the 2022 NWSL Championship game into a prime-time CBS slot, everyone in the conference room was ecstatic. Or said, "Congrats." Or said, "You did the right thing." Or said, "About time." 
So Andrea Brimmer did right then what Andrea Brimmer tends to do. She peeled back her sleeve, exposed her left forearm and double-tapped her three-word tattoo: 
"Like A Girl."
■ ■ ■ ■
There's no business like the payback business. At Ally Financial, a digital banking institution that has a wide and burgeoning sports portfolio, a handful of senior-level women — led by Brimmer — are driving an ambitious five-year initiative to split advertising on men's and women's sports straight down the middle.  
The Ally executives draw from the experiences of their playing days. Brimmer played soccer.ally financial
Announced last May as an ode to the golden anniversary of Title IX, the company's 50-50 pledge has morphed into a referendum on equality for the former female college athletes at Ally who developed it. And now their latest, ground-breaking announcement this week — a sponsorship with ESPN/Disney that will pour 90% of the spend into female-centric "SportsCenters" and women's ACC sports — is the ultimate flip of the lid. Normally, nine-tenths of sponsorship money would go to the ACC men, with the women tossed in as a value add. But not this time. 
"Well, we wanted the reverse of that," said Ally's head of sports and entertaiment marketing, Stephanie Marciano, one of Brimmer's sidekicks. "This is a first of its kind on the college side."
One by one, deal by deal, the executive women at Ally are announcing their presence with authority. There is Brimmer, the company's chief marketing and PR officer who played soccer at Michigan State and was unfortunately born too soon to be an Olympian. There is Marciano, the mighty-might former point guard at Yale who says, "I'm only 5-3, but I feel taller." There is Bridget Sponsky, Ally's executive director of brand and partnerships who was a softball power-hitter in high school and a state champion in competitive cheer. There is Jackie Hartzell, Ally's head of external communications and former ballet dancer who ran track at the University of North Carolina. 
Bridget Sponsky played softball.ally financial
"We are a team of badass women," Sponsky said, laughing. 
Hartzell's communications team is, in fact, the one that first brainstormed the 50-50 pledge. But the company's overall collective stance is an impassioned outgrowth of what these four Ally businesswomen have seen and heard over the years: the athletic inequities, the 9 a.m. — instead of p.m. — championship games, the caustic digs from chauvinistic men. 
"Horribly insulted when people say, 'Oh, you throw like a girl, you think like a girl, you drink like a girl,' whatever," Brimmer said. "Could not be more insulting. But I love the double entendre of that. 'Yeah, you're damn right I'm like a girl. You wanna sit down and drink with me? Have at it, cowboy. You want to try and catch something I'm throwing at you? Have at it, buddy.'
"So the empowerment of the statement — it's taking your power back. It's taking something that's used in a negative way and absolutely taking your power back."
■ ■ ■ ■
Brimmer is universally considered the "head coach" of the C-suite women at Ally and, long before she entered a Florida tattoo parlor to have "Like A Girl" permanently etched onto her forearm, she was a whirlwind on the soccer field. "A total scrapper," she said. "Nobody got by me, and if you did happen to get past me you were going to pay for it."
Stephanie Marciano played basketball.ally financial
She was first freshman to ever play for her high school's varsity; the first sophomore to ever be team captain; a freshman starter at Michigan State in 1984. All that was missing from her résumé was "U.S. Olympian." But she'd been born ineligible for that: In the 1980s, there was no women's soccer in the Olympics.
"My biggest dream and still the biggest hole I have in my heart, is I never got to compete for an Olympic spot," Brimmer said. "Because I felt I had a real chance to make an Olympic team. But there was no women's national team, just a men's national team.
"So that was a huge inequality. And I never wanted another girl to feel that. I never wanted another girl to feel like 'My sports career has to dead-end and there's nowhere for me to go.' And that's really what a lot of what 50-50 was about and why I'm so super motivated by it."
Fifteen years ago, when GMAC was rebranding into Ally Financial, Brimmer was hired to help create the mission statement, the name, the logo, the culture. One of her co-workers was Marciano, the former Yale basketball spitfire who similarly noticed how the world tilted toward men. At the age of 9, Marciano was the only girl in her North Edison, N.J., Little League; a catcher to boot. Her mother, a stellar athlete in her own right, wanted to coach the team, and the league said, sorry, forget it. 
Marciano watched her mom fight for her right — and win. Then when the team ended up taking the boys championship, led by a mother and daughter, equality was ingrained in the 9-year-old for perpetuity.  
"There's just a natural bias [against female athletes] that happens automatically," Marciano said. "And until someone raises their hand, it doesn't get fixed."
Brimmer, in her early days at Ally, had also recruited a fellow Michigan State alum, Sponsky, to be her right hand on the rebrand and sports sponsorship front, and later ushered in Hartzell. They were all moms, all dealing with the messy balancing act of work and family. So Brimmer passed along her personal motto to them all, "Embrace The Slop," and they united in the name of sports. 
Jackie Hartzell ran track and field.ally financial
"I wanted to be surrounded by all ballers," Brimmer said.  
She was validated by an Ernst and Young report that said 94% of C-suite women in the Fortune 500 played sports in their lifetimes, with 54% having played collegiately. And under the leadership of CEO Jeff Brown — who'd often remind Brimmer "If you get the culture right, everything else takes care of itself" — Ally fortuitously began delving into sports deals five years ago. 
A small international soccer partnership was soon followed by a NASCAR sponsorship of Jimmie Johnson's No. 48 car, beginning at the 2018 Daytona 500. Brimmer and Sponsky were on the track pre-race, hugging and in tears over their first significant sports deal. "Everyone was like, 'What's wrong?'" Brimmer said. "We're like, 'Nothin.' We're just feeling the vibes.'"
Other deals eventually emerged with the Detroit Pistons, Charlotte Hornets and Charlotte FC — teams located near Ally's two city home bases — but, at the urging of Ally's senior-level women, the company also onboarded with a league near and dear to Brimmer: the NWSL.  
On paper, it was a risk. But key WNBA and NCAA basketball sponsorships were already spoken for, leaving Ally with no choice but to hedge on an under-the-radar league. But Brimmer, from her background in the sport, knew better. She had breathlessly watched the U.S. women's national soccer team of 1999 win the World Cup in a penalty shootout, as well as the ensuing Brandi Chastain sports bra celebration that made the moment resonate more. 
"It was effin' awesome," she said. "That's why the inequity between men's soccer and women's soccer is so perplexing and frustrating." 
Brimmer told the Ally team that any or all soccer hysteria in the U.S. was driven by that one '99 Chastain moment and that a women's pro league could replicate it. So the company incrementally bought in to the NWSL. It started with a leaguewide sleeve patch sponsorship that also divvied a portion of Ally's rights fees into a players impact fund. The league had just been sullied that year by a verbal and sexual abuse scandal involving coaches, and its commissioner had resigned. But instead of bailing, Ally became the first brand to sponsor the NWSL Players Association and pushed to expand the league's playoffs from four to six games.  
The Ally team convinced CBS to move the NWSL Championship to prime time.USA Today Network
"We doubled down on the relationship," Marciano said, "and also teamed with the players association because the players were the ones hurting the most."
Brimmer and her team were in tune with the players — after all, Brimmer was a kindred spirit. Marciano had years before introduced Brimmer to Julie Foudy, a '99er who had also won two Olympic soccer gold medals, and every time Brimmer and Foudy crossed paths, the envious Brimmer would ask, "Can I see your medals? Where do you keep your medals?" 
So the bond with the league was solid oak. And when someone informed the Ally team that women's sports receives only 5% of the media coverage that men do, the five-year 50-50 initiative was conceived. Brimmer became even more obsessed. She remembered how, two years prior in Louisville, the NWSL had played its title game at 9 a.m., and had it televised on tape delay at noon.
It was another "Like a Girl" slur to her. She went to Ally's media agency, MediaCom, to help accelerate the 50-50 pledge, and the agency's executive director, Mariana Dimitrova, remembers thinking, "Where are we going to spend the money? There just isn't enough media to buy in women's sports to get to 50-50."
But Brimmer said she "wouldn't take no for an answer," and began her maniacal mission to move the 2022 NWSL title game from noon into prime time on CBS, a relative pipe dream.
Conversations began with the league's new commissioner, Jessica Berman, and CBS Sports Executive Vice President Dan Weinberg — the initial hiccup being that the time slot wasn't available. Brimmer said she "became extremely annoying" by calling Weinberg and Co. for weekly progress reports. "There's no chance it wasn't going to happen," Brimmer said, laughing. "Because I wasn't going to let it not happen." 
The NWSL rode her coattails along the way — "Her ambitions are our ambitions,'' said league Chief Revenue Officer Mitch Poll — but the NWSL was also on the receiving end of her phone binges as negotiations dragged on.
"She'd give me a call and say, 'Hey, this isn't going to work. We've got to get this done this way,'" Poll said. "The bluntness and the openness has been why it's been a successful partnership … And I just think that directness and to be able to understand where she's coming from has probably been my favorite part."
Eventually, Ally made what Brimmer calls "an enhanced media commitment," an undisclosed amount of money that seemed to nudge the proposal toward the finish line, and the deal was finally done on a marathon Zoom call.
Ally Financial partnerships in women's sports
NWSL
NWSL Players Association
Women's International Champions Cup
Detroit City Football Club
ACC
espnW Summit
ESPN's "Laughter Permitted" podcast
Just Women's Sports
WNBA Twitter (media only)
Regional college basketball (media only)
Multiple players / athletes / brand ambassadors
Source: Ally Financial
Then, on the night of Oct. 29, Brimmer stood front and center on Washington, D.C.'s Audi Field for the championship game, fighting back tears and 50 years of demons. Eleven of the original, still-active NWSL players approached her one by one to thank her on the turf, saying they never thought they'd see this day. She thought of her failed Olympic dream, thought of every bright-eyed female in the stands.
"It was at that moment you realize no little girl who is playing sports now will ever have to think she is not deserving of that stage," Brimmer said. "I had tears running down my face. Not many times in your career do you get to make that kind of impact."
Before she headed off, she peeled back her sleeve, eyeballed the stadium full of fans and double-tapped her tattoo.
Like a badass.


[ad_2]

Source link
Author Profile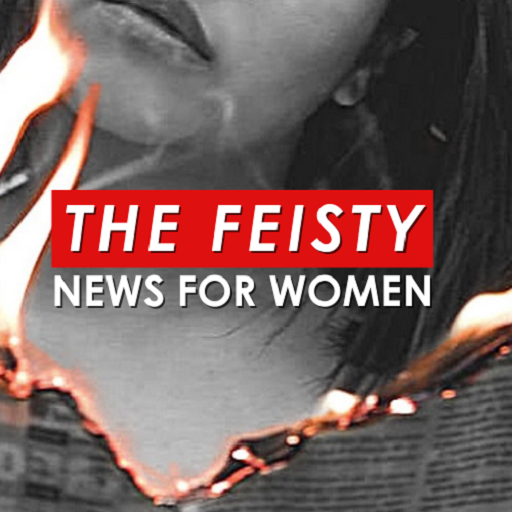 Content Produced by Media Partners that Highlight Women