Mallory McMorrow, Michigan Senate member
 I feel so ashamed of my country.
We allow assault weapons, guns, and rifles to continue to ravage schools, churches, grocery stores, music performances, and bars–anywhere people are gathered.
We have a long history of racism, worshipping guns, empowering the wealthy, oppressing workers, and not caring about the poor.  We don't have health care access for everyone.
We are not a democracy.  The majority voted against Trump in 2016, but the minority's choice was empowered by the Electoral College.  
The majority want assault weapons banned.  The majority want background checks and other commonsense gun control laws. But Republicans in the US Senate are blocking all these needed laws. 
Spreadsheet compiled by Daily Kos
The 50 Republican senators represent only 43%  of Americans.  The 50 Democratic senators represent 56% of Americans. Yet the Republicans can veto gun laws because of how the Senate was designed.
North and South Dakota have only 1.6 million people, yet those people get four senators.  California has 40 million people, but they have just two senators to speak for them.  The US is not a democracy.  The Senate and all elections are rigged in favor of rural minorities.
Here's how Sabrina Siddiqui summarized the problem in The Guardian in 2018:
What that means is that California, which has a population of just under 40 million, holds the same representation in the Senate as Wyoming, which at roughly 579,000 is the least populous state in the country.
"That's a radically undemocratic principle, and it gives rise to what we see," said David Golove, a professor at the New York University School of Law, "which is that the minority populations are going to have a disproportionate impact in the United States. That tends to mean conservatives have a disproportionate influence over the Senate."
"The Senate is inherently anti-majoritarian," said Erwin Chemerinsky, the dean of Berkeley Law at the University of California. 
Australia banned assault weapons in 1996 after the massacre of 35 people in Port Arthur, Tasmania.  There have been almost no mass shootings since then, according to international arms control advocate Rebecca Peters speaking on Democracy Now.  Thank you to my friend Almut in Hennef, Germany, near Bonn, for this information.
I'm ashamed as I message her online, ashamed before my friends Catherine and Andre Berthou in Sevres, France, and Katharina Gursoy in Berlin.  
I fear what my third-generation cousins in Denmark think about the US.  We elected a horrible president in 2016 and we are impotent as our Senate blocks gun control.
New Zealand banned assault weapons after a shooter murdered 51 people in 2019.  There have been no mass shootings since then. Vice reports:
After the Christchurch mosque shootings in 2019, legislation to restrict semi-automatic firearms and magazines with a capacity of more than 10 rounds, and provide an amnesty and buyback of such weapons was introduced and passed by the New Zealand parliament 119 to 1.
Steve Kerr of NBA speaks out on Uvalde
Both Republicans and Democrats are throwing up their hands and saying nothing can be done right away.  Republican senators fear losing their jobs. Dems fear losing the House in the November 2022 election; if they still control the House and maybe the Senate, they will try to pass gun control laws in 2023.
BUT STILL, WE CAN WORK TO MAKE SURE THE GOP IS DEFEATED ON NOVEMBER 8, 2022.  
WE CAN ALSO MARCH AND PROTEST AND TURN TO NONVIOLENT DISOBEDIENCE. 
The last big March for Our Lives drew 1.6 million people on March 26, 2018.  
WE WILL MARCH AGAIN ON JUNE 11, 2022.  March and/or donate. 
Remember the great majority supporting common sense gun control as demonstrated in the Politico/Morning Consult poll conducted after Uvalde:
Rep. Abigail Spanberger (VA)
with Lawrence O'Donnell
on The Last Word, MSNBC
March 26, 2022
Requiring background checks on all gun sales:

 Eighty-eight percent strongly or somewhat support; 8% strongly or somewhat oppose. Net approval: +80
Banning assault-style weapons: 

Sixty-seven percent strongly or somewhat support; 25% strongly or somewhat oppose. Net approval: +42
Preventing sales of all firearms to people reported as dangerous to law enforcement by a mental health provider:

 Eighty-four percent strongly or somewhat support; 9% strongly or somewhat oppose. Net approval: +75
See also:
"Democrats got millions more votes–so how did Republicans win the Senate?" The Guardian, 2018.
"How minority rule plagues the Senate: Republicans last won more support than Democrats two decades ago," Daily Kos, 2021.
"Why Republicans won't budge on guns," New York Times, May 26, 2022.
"After Uvalde, Democrats need to stop posturing and start acting," WBUR Boston. 
"Australia's 1996 gun law reforms," Injury Prevention, BMJ.com.
"Gun control: New Zealand shows the way," International Bar Association, 2019.
"Gun law in New Zealand," Wikipedia.
March for Our Lives, June 11, 2022, marchforourlives.com.
Author Profile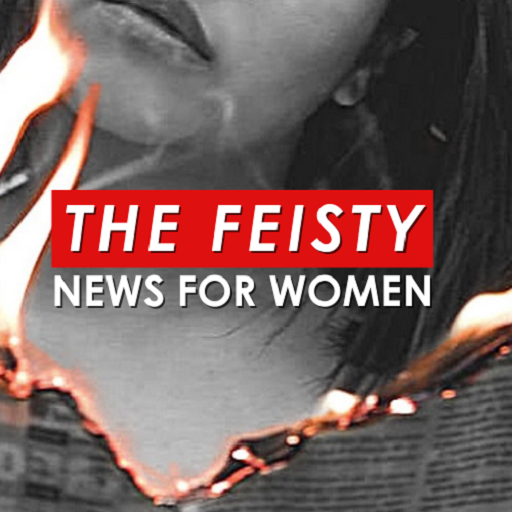 Content Produced by Media Partners that Highlight Women