[ad_1]

Closing out New York Fashion Week, the Runway of Dreams Foundation hosted its seventh annual show on Sept. 13 at Powerhouse Arts in Brooklyn. The show, aptly named A Fashion Revolution, highlighted innovative work from big-name as well as up-and-coming brands that are making adaptive and universally designed fashion.
Former NFL linebacker Shaquem Griffin, the first football player with a limb difference, hosted the show, which featured over 70 models with varying disabilities and backgrounds.
Mindy Scheier, the founder of Runway of Dreams and creator of Gamut Talent Management, which represents people with disabilities, had spent 20 years working in the fashion industry before launching the foundation. Her son, Oliver, was born with a rare form of muscular dystrophy, and one day he came home from school and asked Scheier if he could get a pair of jeans.
Because of Oliver's fine motor skills and the lack of adaptive clothing available, Oliver was really only able to wear sweatpants. Scheier made him a pair of custom jeans, thanks to her background in fashion, but recognized a much larger issue. In 2014, she started Runway of Dreams.
"People with disabilities are the largest minority on our planet that every single one of us could be a part of at any point in time," Scheier told In The Know by Yahoo. "It was thought that people with disabilities are a niche community, they don't want to spend money on clothing, etc. All of which was very incorrect."
An estimated 1.3 billion people in the world have a disability. Scheier founded Runway of Dreams on the basis that clothing is a basic human need and that there was a gap in the fashion industry for a whole population of people.
"When I first started talking to mainstream brands, I really had to right that wrong," she told In The Know. "The power of clothing, and not having clothing options, really affects who you are, your self-esteem, your confidence."
Reports have found that clothing's style factor is "equally significant" to function for shoppers with disabilities. The global adaptive clothing market is forecasted to be worth $301 million by 2028.
"People with disabilities, as we've said, is the biggest minority in the world and they've been ignored," Gary Sheinbaum, the former CEO of Tommy Hilfiger Americas, said before the runway show. "Not 'underserved.' They haven't been served in the fashion industry."
Scheinbaum oversaw the development of Tommy Adaptive in 2018 — Tommy Hilfiger's adaptive line that was co-created with Runway of Dreams — which was the first global fashion brand to create a collection for people with disabilities.
Tommy Hilfiger was one of the many big names featured in A Fashion Revolution, alongside Zappos, JCPenney, Target, Steve Madden, Kohl's, Adidas, French Toast Adaptive, Stride Rite and Victoria's Secret.
A Fashion Revolution was also the debut of Victoria's Secret and PINK's first-ever adaptive intimates line.
"We're partnering with the experts in this space, Gamut and Runway of Dreams, to do this the right way," Victoria's Secret Chief Diversity Officer Lydia Smith told In The Know. "We had focus groups, we had wear testing, we listened, we made changes as we went through the process. But I think what's most important now is that we're creating a space to have the conversation."
That conversation is what some of the models are looking for. Lachi, a singer and songwriter who is blind, explained that the space needs to be filled with people who have disabilities.
"We really need to celebrate our culture through authentic representation of our own stories," she told In The Know. "At all levels of the fashion industry, we need to see disability represented. Whether it's on the runway or it's the designers and everything in between, we need to be supported so we can start telling our authentic stories through our fashion."
Lachi walked the runway in an outfit from JCPenney that featured a yellow sweater with an opening that made it easier for her to put on by herself and matched her yellow and black striped cane.
For many of the models, this wasn't their first runway show. Monika Myers, who wore Kohl's, is Canada's first runway model with Down syndrome and has been modeling for over a year after being inspired by Sofía Jirau and Ellie Goldstein, models who also have Down syndrome. Her next stop is Paris Fashion Week.
For Toby Tremain, influencer, disability advocate and the self-described "Starbucks king" on TikTok, this was his second time doing Runway of Dreams, and he has another show booked in L.A. in two weeks. Tremain wore Tommy Hilfiger, whose pants were redesigned to make it easier for him to put on.
"I use my platform to let people know they can do anything they want to do," he told In The Know, with help from his aid, Patti Minneci. When asked what he hoped audience members would take away from the show, Tremain said: "That they feel empowered to be what they can be and don't care what anybody else thinks."
Readers can donate to the Runway of Dreams Foundation here. Donations help the foundation bring more visibility to disabilities through programming and advocacy, as well as by hosting more runway shows and building scholarships for students looking to create the future of functional fashion.
A Fashion Revolution's runway brand reps and the Runway of Dreams Foundation's board members also put together a first-of-its-kind adaptive exhibit at Hudson Yards that runs through Sept. 16. The exhibit features adaptive and universally designed collections to highlight brands and changemakers committed to inclusion in the fashion and beauty industries.
In The Know by Yahoo is now available on Apple News — follow us here!
The post Runway of Dreams hosts 7th NYFW event, debuting Victoria's Secret's 1st adaptive intimates line appeared first on In The Know.
More from In The Know:
Disability advocates educate Candace Owens after she calls SKIMS adaptive clothing line 'ridiculous'
Double Take debuts first-ever NYFW fashion show with SMA community: 'Regardless of disability or not, fashion is a form of self-expression'
Aaron Rose Philip isn't going to wait for the fashion industry to catch up to her: 'The hard work is never over'


[ad_2]

Source link
Author Profile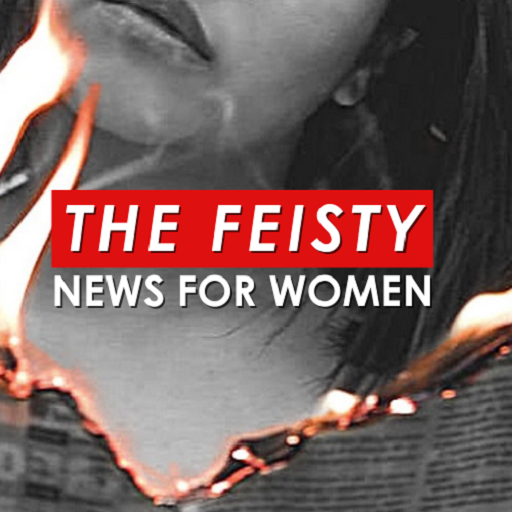 Content Produced by Media Partners that Highlight Women