If you are a woman who can't stand the cold, then you know the importance of finding the best space heater to keep warm and toasty during those chilly months. When winter is coming, and it's time to cozy up your space with the perfect heating solution but with so many options on the market, it can be a bit overwhelming. Fear not, my fellow warmth seekers. The Feisty News has done the research for you, and we are here to help you narrow down the choices for the best space heater to suit your needs.
First and foremost, safety is paramount when choosing a space heater. Look for features like tip-over protection and overheating safeguards to ensure peace of mind while staying warm.  Next up is efficiency. We all want a heater that won't break the bank on our energy bills. Look for models with adjustable thermostats and programmable timers.
Size matters when it comes to space heaters. If you're tight on space, consider compact options. Lastly, don't forget to consider your style and décor. Many space heaters now come in chic designs and a variety of colors to match your room's aesthetic and warm up more than just your body temperature.
Whether you're a frugal energy saver, a safety-conscious shopper, or a design enthusiast, there's a space heater out there just for you. Here are our top choices.
The List: Best Space Heaters : Top 5 Indoor Heaters FOR WOMEN
1. Envi Heaters by EHeat
Envi Heaters are available in both hardwired or plug in versions and that option is just one of the benefits. The Envi heaters come highly recommended for women because they mount easily to the wall with 2 small clips. They are electric, but use very little electricity because they are convection and not fan forced. There's a BONUS; they also are not super hot to the touch.
2. Eden Pure Infrared Heater
The EdenPURE Heater is easy to use and has rollers so it can be relocated from room to room easily. It is a safe unit, energy efficient and visually appealing to any space.
3. Vornado Heaters
The Vornado MVH Vortex Heater gently circulates hot air instead of blasting it. Over time, you will come to love this efficiency. Unlike most space heaters, the Vornado is very quiet. PRO TIP: When the room is comfortably warm, turn the thermostat down until the fan stops. The room will remain at that comfortable level for hours.
4. PELONIS Oil Filled Heater
Oil-filled heaters are known to have low energy consumption which is great for the environment because it leaves less carbon footprint.  The warmth it generates lasts longer than electric space heaters and the cost of use is lower too.
5. Duraflame Electric Fireplace
This electric fireplace is not only cute, it is functional, highly rated and perfect for that cozy night in front of the television or to keep your toes warm while you relax on the back porch. PRO TIP: You can't go wrong with the Duraflame brand; they are solid.
Which room in your home is most drafty during the winter? Leave a comment to let us know!
Author Profile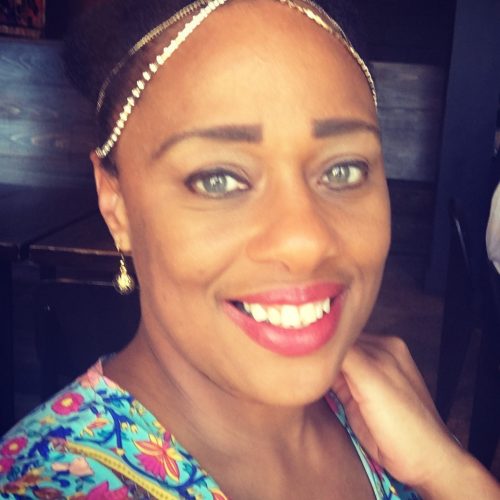 Te-Erika is the Publisher of The Feisty News for Women.