[ad_1]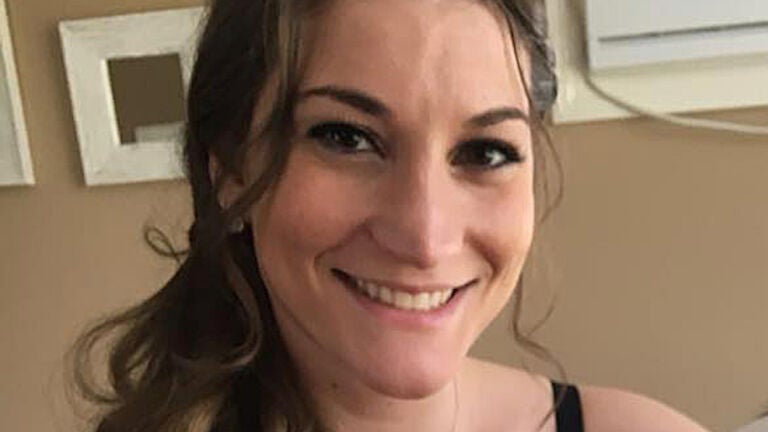 The Duxbury mother accused of killing her three children in January has been indicted on murder charges, the Plymouth County District Attorney's Office announced Friday. 
Lindsay Clancy, 32, is facing three counts each of murder and strangulation in the deaths of 5-year-old Cora, 3-year-old Dawson, and 8-month-old Callan Clancy. She was previously charged in Plymouth District Court; Friday's grand jury indictments shift the case to Plymouth Superior Court, which typically handles more serious crimes.
During her initial arraignment in district court earlier this year, prosecutors described the violent series of events that allegedly unfolded in the family's Duxbury home on Jan. 24. They accused Clancy of strangling the children with exercise bands while her husband was out picking up dinner, then leaping from a second-story window in an attempt to take her own life. 
According to court documents, Clancy's husband, Patrick, arrived home and found her injured on the ground outside. He called 911 and could be heard asking his wife, "Where are the kids?" He later told police that she replied, "In the basement."
"The 911 call kept going," Assistant District Attorney Jennifer Sprague told the court in February, adding that Patrick Clancy could be heard heading to the basement and calling out for his children.
"He can then be heard screaming in agony and shock as he found his children," she said. "His screams seem to get louder and more agonized as the time passes."
Cora and Dawson were pronounced dead later that night, while Callan succumbed to his injuries three days later at Boston Children's Hospital. 
The state Office of the Chief Medical Examiner determined that Cora and Dawson died of asphyxia, and that Callan died from complications of asphyxia, the DA's office said Friday. 
During February's arraignment, Sprague and defense attorney Kevin J. Reddington offered vastly different accounts of Clancy's mental health leading up to the alleged murders. 
Reddington described Clancy as a devoted mother whose mental health had been worsening in the months following the birth of her youngest child. He has also said that Clancy had been prescribed more than a dozen psychiatric medications between October 2022 and January 2023. 
More than a week after the alleged murders, Clancy reportedly told her husband she had a "moment of psychosis" after he left the house and heard a man's voice telling her to kill the kids and herself. Prosecutors said Patrick Clancy later told police that his wife had never heard voices or used the word "psychosis" with him before.
Sprague argued that Lindsay Clancy carefully planned a lethal attack on her children, alleging that she "gave herself the time and privacy needed to commit the murders, and then she strangled each child in the place where they should have felt the safest: At home with their mom."
Clancy was hospitalized for her injuries and later committed to Tewksbury Hospital for mental health care. The DA's office confirmed Friday that she is being held without bail and treated in a medical facility.
She is scheduled to be arraigned on the new charges in Plymouth Superior Court at a later date. Boston.com has reached out to Reddington for comment on the new charges.
Loading…
[ad_2]

Source link
Author Profile