As Elizabeth Fry walked through the dimly lit corridors of 19th-century Newgate Prison, she witnessed a dreadful sight – naked women, their dignity cruelly stripped away, bearing the scars of abuse. Amid this misery, innocent babies, born of desperation and brutality, shared the confines of this unforgiving institution, their tiny bodies often naked and shivering in the cold. The absence of segregation between male and female prisoners, with unlocked doors during the night, pushed these vulnerable women to the brink, compelling some into prostitution as a desperate means to survive. It was the blazing moment when Elizabeth vowed to challenge the status quo, fiercely advocating for justice and reform within the cold shadows of prison walls.
Early Life and Marriage
Elizabeth Fry was born in Gurney Court, Norwich, on May 21, 1780. Elizabeth Fry grew up in a wealthy Quaker family. Her dad, John Gurney, was a partner of Gurney's Bank, and her mom, Catherine, had connections to the founders of Barclays Bank. Quakerism, a Christian movement focused on simplicity and peace, shaped her upbringing. Her mom died when she was 12. The family's home, Earlham Hall, is part of the University of East Anglia today.
At the age of 20, Elizabeth met Joseph Fry, a Quaker banker from the Bristol Fry family. They married in 1800 at the Norwich and moved to London.
In 1809, Elizabeth Fry moved to Plashet House in East Ham. She raised 11 children and got involved in her local community. Elizabeth helped start a girls' school and gave food and clothes to those who needed them. She also supported the distribution of smallpox vaccinations in East Ham and neighboring villages, showing an early advocacy for vaccinations. However, her time in the East End marked the beginning of her most renowned work – prison reform.
Elizabeth Fry's Eye-Opening Visit to Newgate Prison
Around 1811, Fry became an official Quaker minister of the Religious Society of Friends. Shortly after that, in 1813, she made her inaugural visit to Newgate Prison, situated at Newgate Street and Old Bailey Street, although it was later demolished in 1902.
Newgate Prison was a place of severe overcrowding, housing not just women but also children, some of whom had not yet faced trial. The prisoners were responsible for cooking and washing within their cramped cells, where they slept on straw.
In smaller prisons, men and women were sometimes not separated, and men labeled as "lunatics" or facing threats from other prisoners could be placed in the women's section for the convenience of the jailer. It resulted in many babies being born to incarcerated mothers who had to live within the prison. Female prisoners were also kept for the jailer's personal domestic or sexual convenience.
Prison fees were particularly burdensome for women, as they often lacked friends and money. In certain prisons, the doors between the men's and women's sections were left unlocked at night. This situation forced some women into prostitution as the only means to supplement their meager prison diet.
This initial encounter with the prison's conditions left Elizabeth disgusted. She returned the next day with food and clothing. However, her involvement in furthering her work was temporarily halted for almost three years due to financial troubles within the Fry family.
Prison Reforms
In 1816, Elizabeth Fry opened a school for children in prison with their mothers. She introduced a unique approach, allowing prisoners to vote on rules rather than imposing them. She co-founded the Association for the Reformation of Female Prisoners in Newgate in 1817, teaching women skills like sewing and knitting to aid their rehabilitation upon release.
Fry advocated for rehabilitation over harsh punishment and was the first woman to testify before a House of Commons Committee in 1818.
The Gaols Act of 1823 had limited impact, and the separation of male and female prisoners was a notable change inspired by Fry's ideas. The significant shift came with the Prisons Act of 1835, appointing prison inspectors and centralizing control over all prisons, marking a turning point in prison reform.
Fry spent nights in prisons, inviting nobility to witness prisoners' harsh conditions. Her influence reached Parliament, where she presented evidence in 1818.
In 1828, Elizabeth's family moved to a smaller home at The Cedars due to her husband's bankruptcy. Despite her husband's bankruptcy, her work expanded, and she continued advocating for prison reform, even abroad.
Slave Abolition & Other Works
Her sister, Hannah, married the abolitionist MP Thomas Fowell Buxton. They, along with other Quakers, campaigned to end the slave trade, leading to the Slavery Abolition Act in 1833. In her journal, Elizabeth celebrated this act as an "incredible blessing" by the end of that year. In 1840, Fry attended the World Anti-Slavery Convention at Exeter Hall, where women weren't typically invited.
Fry worked to replace death sentences with deportation to Australia for minor offenses. She ensured female convicts had better conditions during their voyages and provided tools for sewing and necessities. For over 25 years, she regularly inspected every ship carrying convicts to Australia and worked to improve the system used on these ships. Her efforts contributed to the abolition of transportation in 1868.
Elizabeth Fry was focused on more than just prison reform; she also actively engaged in various social reform and charitable activities. She opened a homeless shelter in 1819 and established the Brighton District Visiting Society in 1824 to aid people experiencing poverty. In 1840, she founded The Institution of Nursing Sisters, a nursing school promoting equal care for the rich and the poor. Graduates from this school played a role in nursing during the Crimean War alongside Florence Nightingale. Elizabeth Fry's impact was so significant that she was recognized as "the founder of Nursing" in a British Medical Journal article in 1897.
Death & Legacy
As Elizabeth Fry got older, she didn't slow down. She made five trips to Europe between 1838 and 1845. In 1841, she wrote a book called "An Address of Christian Counsel and Caution to Emigrants to Newly-Settled Colonies." In 1844, she opened a refuge for prostitutes in Hackney.
Elizabeth Fry passed away when she was 65 years old on October 12, 1845, from a stroke. She was buried at the Quaker Burial Ground in Barking (Town in England).
After she passed away, the Lord Mayor of London made a home to help young women who left prison. It was in memory of Elizabeth and was located at 195 Mare Street, Hackney. It later combined with another home and moved to Reading (Town in England). It's still running today.
You might remember Elizabeth Fry from the old £5 notes (2002-2017). She was the first non-royal woman to be on a British banknote.
Today, prisons have evolved significantly from the days of Elizabeth Fry, offering better conditions, legal rights, rehabilitation programs, the use of advanced technology, and more humane treatment, including medical care—all Thanks to Visionaries like Elizabeth Fry.
Author Profile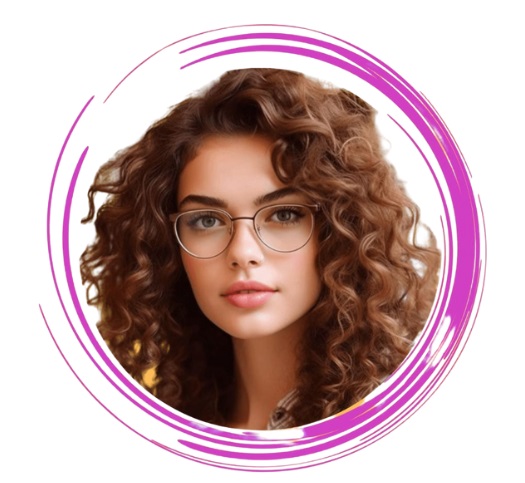 Fizza Tanveer writes stories about history for The Feisty News. She resurrects lost stories with her pen-as-time machine. To her, history isn't mere facts and figures; instead, it's about understanding the past's impact on our world.