[ad_1]

Australian pop star Tones and I performed the pre-game entertainment at the FIFA Women's World Cup final to mixed reviews.
England were taking on Spain in Sydney on Sunday night with both teams aiming to win their first women's World Cup trophy.
Tones and I has been involved in the World Cup campaign, writing a new song called "The Greatest" that was adopted as the Matildas' unofficial anthem.
She had the honour of performing at Sydney's Stadium Australia, introducing herself to a huge global audience.
Tones and I performed a number of her hit songs including I Am Free, I Made It, Fly Away, and Dance Monkey.
The former Byron Bay busker acknowledged how far she has come to be performing on one of the world's biggest stages.
"Four years ago today I lived in my car and played music in the street and I am so proud to be here tonight," she said between songs.
"Thank you so much."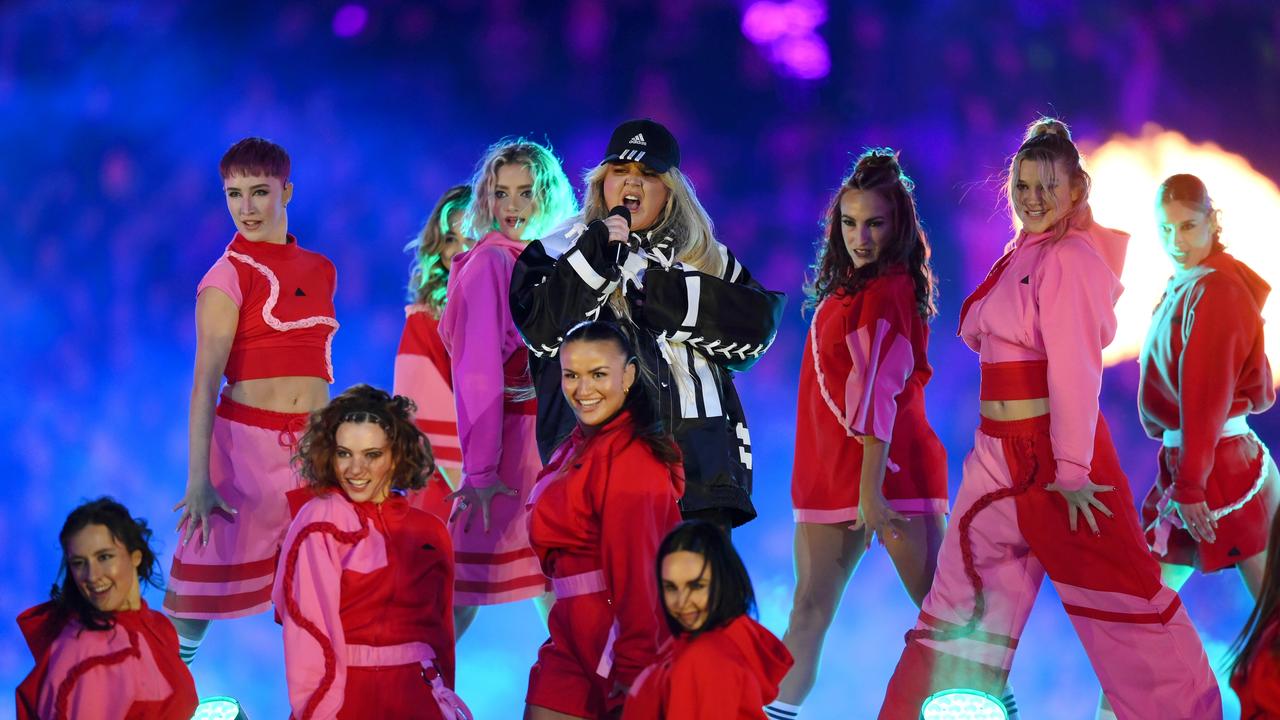 Tones and I's best known hit Dance Monkey is a particular source of contention among music fans and some viewers weren't exactly thrilled to hear it pre-game.
The Real ALM Twitter account posted: "Gianni Infantino the worst decision you made was getting Tones and I instead of Ice Spice."
Kevin Airs tweeted: "I preferred my life before I knew who Tones and I is and what Dance Monkey sounded like."
One viewer said: "Tones & I the best they could get? Where's Kylie serving Padam Padam."
Another said: "The only thing worse than Spain vs England final is,,, tones and I."
But many enjoyed the performance and were pleased to see an Aussie artist strutting their stuff before the World Cup final.
Sports broadcaster Daniel Garb said: "Tones and I excellent pre-game – her tune 'I Made it' sums up the sentiment here perfectly."
Another viewer said: "Tones and I on the stage at World Cup, fabulous."
Tones and I sang in a black Adidas tracksuit with a crew of red and pink dancers weaving their way around her.
She might be one of the most famous people attending the final after Prince William apologised for not making the trip to Australia to watch England's first final since 1966.
Earlier on Sunday, the Matildas were treated to a rendition of Strawberry Kisses by none other than Nikki Webster herself at their farewell parade — much to the delight of Steph Catley.
[ad_2]

Source link
Author Profile