Once upon a time, in the heartland of America, a young girl with dreams as big as her rhinestone-studded guitar took her first steps towards superstardom. That girl was none other than the effervescent and eternally talented Taylor Swift, the country-turned-pop sensation who has captivated the world with her music, charisma, and cat-filled Instagram posts.
The Genesis of a Star
Taylor Alison Swift's journey to superstardom began in a quaint town in Pennsylvania. It was here, in the land of rolling hills and endless possibilities, that she first picked up a guitar and penned her heartfelt lyrics. Picture a lanky, curly-haired teenager with a sparkle in her eye and a twang in her voice, and you've got the essence of young Taylor.
Taylor Swift was often the target of bullies who mocked her passion for music and her dreams of becoming a singer-songwriter. She once revealed that her classmates would taunt her, calling her names and making fun of her ambitions. This early experience of bullying had a profound impact on her, shaping her resilience and determination to prove her critics wrong.
Despite the hatred from her peers, she continued to work on her music and song writing skills, weaving tales of crushes gone wrong with the simple joys of life. These experiences, though seemingly ordinary, would lay the foundation for an extraordinary career. Taylor's relatability struck a chord with fans from all walks of life, turning her into the voice of a generation.
Country Crooner to Pop Princess
Taylor's initial foray into the music world was undeniably country. She sang about pickup trucks, tear-stained guitars, and the kind of love that felt as warm as a summer's day. With albums like "Taylor Swift" and "Fearless," she proved that country music wasn't just for cowboy boots and honky-tonk bars; it could be the soundtrack to every girl's diary.
But Taylor was not content with being pigeonholed into one genre. She dared to dream bigger, and in 2014, she took the plunge into the vast ocean of pop music. "1989," her fifth studio album, was a revelation. It was as if she'd unzipped her country shell to reveal a glittering pop sensation within. The catchy hooks, infectious beats, and confessional lyrics of "Shake It Off" and "Blank Space" became instant anthems, catapulting her into the pop stratosphere.
The Reputation Rollercoaster
No superstar's journey is without its fair share of controversies, and Taylor Swift is no exception. The 2016 feud with Kanye West and Kim Kardashian, the public fallout with Katy Perry, and the never-ending scrutiny of her romantic life – Swift has weathered it all. But rather than crumbling under the pressure, she used these experiences as fuel for her music.
Her 2017 album "Reputation," was a bold statement. It was Swift's way of saying, "I'm not going anywhere, and I won't be silenced." Tracks like "Look What You Made Me Do" and "Delicate" showcased her resilience and her willingness to confront her detractors head-on. It was a reminder that even the biggest stars are human, with flaws and feelings.
3 Ways Taylor Swift Overcame Bullying
1. She Constantly Reinvented Herself
One of Taylor Swift's greatest strengths is her ability to reinvent herself with each album. Just when you think you've got her figured out, she switches gears and surprises you with a new sound and style, shaking the haters off with each new transformation. She has never allowed the bullies to overwhelm her enough that they stop her progress as a music artist. She has never allowed anyone to stop her from…becoming.
2. She Spoke Out Against Bullying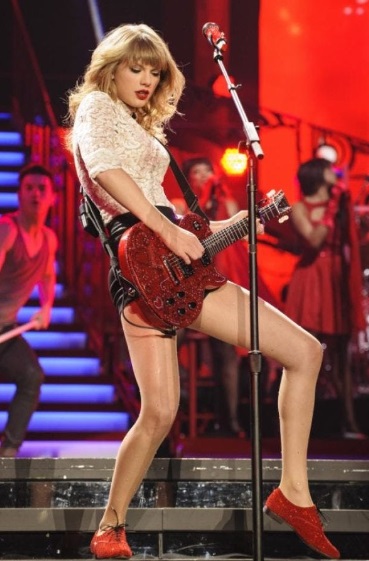 In a interview with Glamour Magazine in 2010, Taylor broke down the real reason people bully others.  "People cut other people down out of jealousy, because of something broken inside them, or for no reason at all. Just don't let them change you or stop you from singing or dancing around to your favorite song," Taylor said.
3. She Took Charge of Her Career
In 2020, Taylor Swift did something that stunned the music industry. She re-recorded her entire "Fearless" album, reclaiming her masters and releasing them on her terms. It was an act of defiance and a testament to her unwavering determination to control her own narrative.
"Fearless (Taylor's Version)" was not just a rehash of old songs; it was a reimagining. Swift's voice had matured, and her perspective had evolved. The album was a gift to her fans, a chance to relive the magic of the past while embracing the wisdom of the present. It was a masterclass in resilience and empowerment.
She Just Won't Stop 
As Taylor Swift continues to write her musical story, her legacy grows with each passing day. She's not just a superstar; she's a cultural icon, a feminist trailblazer, and a philanthropic force for good. According to Billboard, Swift is the only woman to chart a new number one album on the Billboard 200 in five consecutive calendar years. Her current tour, The Eras Tour, is expected to be the first music tour ever to earn $1 billion dollars in ticket sales. 
With so many accolades attached to Taylor's name, it seems to me that being bullied may be an indication that there are great things in store for you. Don't stop. 
Author Profile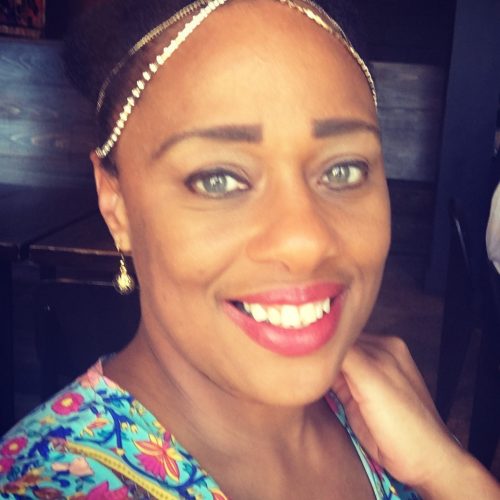 Te-Erika is the Publisher of The Feisty News for Women.