According to a recent CNBC investigation, Chinese companies are becoming more involved in supporting Russia's faltering economy and bolstering its military prowess, particularly through trading goods for use in the ongoing war in Ukraine.
Moscow customs records from as late as August this year indicate that Beijing would continue to supply Russia with military equipment, including drones, helmets, vests, radios, etc., giving President Vladimir Putin's almost one-and-half years conflict of attrition a lifeline and opening up a lucrative market for Chinese businesses.
Simultaneously, the surge of less popular Chinese exports that are purportedly for civilian consumption, such as cars, building machinery, and synthetic goods, are directly and indirectly supporting Russia's war efforts. "There is no doubt that the Chinese government is cognizant of these foreign trade flows. They are so vast that they require the support of the Chinese authorities to take place." Argued Mark Cancian, chief consultant at Washington-based institution, Center for Strategic and International Studies.
The Chinese defense ministry and their Russian counterpart declined to reply to CNBC's request for a remark on these trade deals.
Despite China's assurance that its transactions with Russia represent "usual economic relations" and aren't meant for "third party" objectives, this trade is taking place. Prior to a scheduled meeting between Chinese President Xi Jinping and his Russian counterpart Vladimir Putin in October this year, China's foreign minister Wang Yi recently reaffirmed China's commitment to the ongoing economic partnership with Russia.
The remarks come after a U.S. intelligence review that was released in July claimed that China had grown to be an important support system for Moscow's war effort, presumably supplying Russia with critical technologies and multipurpose equipment deployed in Ukraine. The report cites items such as fight jet components, jamming technologies, and navigation systems as examples of items delivered.
In fact, Ukraine has revealed that its troops are increasingly discovering Chinese-affiliated components in weaponry deployed by the Russian fighters since April 2023, which is the same month Pres. Vladimir Putin and Chinese Defense Minister Li Shangfu reaffirmed both countries had entered into a "no limits partnership."

Beijing Collusion?
The revelations add to the stretching catalog of Chinese exports and firms that are allegedly supplying Kremlin troops with war equipment, particularly state-owned companies.
According to a July U.S. intelligence dossier, China Poly Technologies and China Taly Aviation Technologies, are among some of the government-operated firm's enterprises found to be supplying Moscow-affiliated forces with parts, such as for Mi-system aircraft discovered on the frontlines.
When asked to remark on an intelligence discovery and the bilateral trade of dual-purpose goods with Moscow, China's Ministry of Commerce redirected CNBC to its May answer to a question of a similar nature. In that statement, China described its trading partnership with the Kremlin as one founded on "mutual tolerance and mutual gain, wherein both win."
According to the commerce ministry, the relevant government authorities have confirmed that the country won't fuel the ongoing conflict between Ukraine and Russia, neither will take advantage of the situation. Analysts have remarked, however, that there's little evidence that Beijing is making efforts to reduce deliveries of military hardware and consumer goods to Moscow, reiterating China's support for Russian forces in the ongoing war with Ukraine.
Author Profile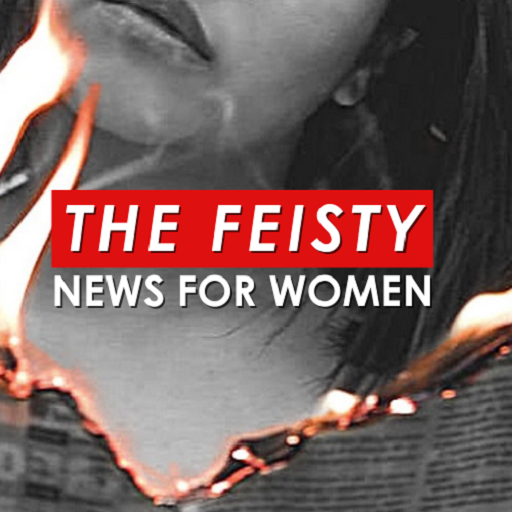 Staff Writers for The FEISTY News are women and men dedicated to women's empowerment.