Narges Mohammadi, an Iranian human rights advocate and freedom fighter, has been awarded the Nobel Peace Prize for 2023 for her fight against the oppression of women in Iran. Narges Mohammadi remains in jail, serving a 12 year sentence, as she becomes the 19th woman to win the Nobel Peace Prize.
The Norwegian Nobel committee that awards the prize praised her fight against the oppression of women in Iran and her efforts to promote human rights and freedom for all. Despite being arrested 13 times, convicted 5 times, and sentenced to 31 years in prison and 154 lashes, Mohammadi continues to fight for justice and equality. This honor also recognizes the hundreds of thousands of people who have demonstrated against the theocratic regime's policies of discrimination and oppression targeting women.
Established in 1895 by the inventor of dynamite, Alfred Nobel, the Nobel Peace Prize is one of five prestigious awards. Past winners include Barack Obama, Malala Yousafzai, Nelson Mandela, and the United Nations.
Although there were many candidates for the 2023 Nobel Peace Prize, the Norwegian Nobel Committee did not reveal the names of nominators or nominees, as is customary. They only disclose this information after 50 years have passed. Mohammadi's award is a testament to her bravery, determination, and commitment to promoting human rights and freedom for all.
How Narges Mohammadi's Nobel Peace Prize WIN helps us ALL win
Mohammadi's win has brought international attention to the human rights violations taking place in Iran, especially those affecting women. This has put pressure on the Iranian government to review its policies and address the issues raised by Mohammadi and other activists.
It has also served as a source of inspiration to human rights activists around the world, especially those fighting for the rights of women. Mohammadi's resilience and persistence in the face of adversity serve as an example of what can be achieved through determination and courage.
Mohammadi's Nobel Peace Prize win has also highlighted the role of women in promoting peace and human rights. By awarding the prize to a woman who has fought against gender-based oppression, the Nobel committee has demonstrated its commitment to promoting gender equality and recognizing the contributions of women to peace and justice.
Finally, Mohammadi's win has shown that despite the challenges faced by human rights activists, their work is not in vain. The recognition given to Mohammadi and her fellow activists serves as a reminder that the fight for justice and equality is ongoing and that each small victory brings us closer to a world where human rights are respected and protected.
Author Profile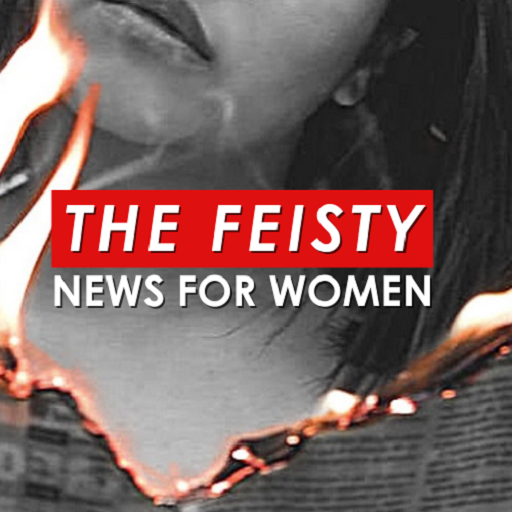 Staff Writers for The FEISTY News are women and men dedicated to women's empowerment.