Los Angeles – Led by left-leaning Jewish advocates for Palestinian rights, several dozens of demonstrators converged outside Vice President Kamala Harris' Brentwood home in Los Angeles and demanded an immediate cease-fire in Gaza. According to the Union Bulletin, about fifty protestors arrived outside Vice President Harris' residence in Brentwood Westside on Thursday and marched to the front gate carrying placards with slogans that read "No war crimes in our name" and "Jewish ceasefire now."
Harris and her Jewish husband Douglas Emhoff, reside in this home although news of their whereabouts during the protests remains scanty. The peaceful protests were planned by IfNotNow, a progressive organization of American Jews advocating for the halt of "U.S. support for Israel's apartheid system" and occupation of Gaza, as posted on the organization's website.
About 50 members of Los Angeles' Jewish community have gathered outside Vice President Kamala Harris' Brentwood home Thursday morning to protest the Israeli bombardment of Gaza and to call for an immediate ceasefire. #Israel #Palestine pic.twitter.com/XT6omN0VfK

— Andrew J. Campa (@campadrenews) October 19, 2023
IfNotNow Los Angeles coordinator, David Shapiro began peace chants saying "We are outside the house of Kamala Harris and Douglas Emhoff asking them to join us in demanding a cease-fire. We are American Jews with ancestors around the world. We honor our tradition rooted in the belief that human life is sacred. To achieve genuine safety for ourselves as Jews, for Israelis, and Palestinians, we need to work together toward equality and justice for all and an end to apartheid."
"We are grieving the horrific violence of Hamas … and we also know the violence and deaths of innocent Palestinians will not bring back those we lost," clamored Noa Kattler Kupetz, the IfNotNow West Coast coordinator. "We know that the root cause of violence is 75 years of occupation — and as American Jews, we know our freedom is tied to the safety of freedom of Palestinians," added Kupetz.
Some motorists slowed to listen to the protesters, chanting in support of Israel while others honked their car horns, shouting and pumping their fists. In what appears to have annoyed some drivers, two men in different cars stopped and called the demonstrators "terrorists" before speeding away.
Cops and secret security descended on the scene and demanded the demonstrators to disperse, but no arrests were made. An L.A. Police Department officer was heard telling the demonstrators "not to stretch police resources" by impelling law enforcers to arrest them.
On Wednesday, hundreds of protesters planned by IfNotNow and Jewish Voice for Peace, another left-leaning organization were arrested in Washington D.C. after demonstrating inside congressional premises. The reports of the arrest were confirmed by Capitol Police who wrote on X cautioning protesters against holding unauthorized meetings inside congressional buildings.
These protests came after Israel declared 'merciless' combat with Palestine, continued launching of air strikes on Gaza that have resulted in the deaths of hundreds of civilians, and the recent visit of Pres. Biden to Israel. Israel has also disconnected electricity, water, and medical supplies to Gaza aggravating the existing siege in the region.
According to news outlets, Pres. Joe Biden is expected to appeal to Congress to pass $10bn in military support to Israel in the coming days. Biden's administration has already committed $100M in humanitarian aid to both Gaza and the West Bank.
Author Profile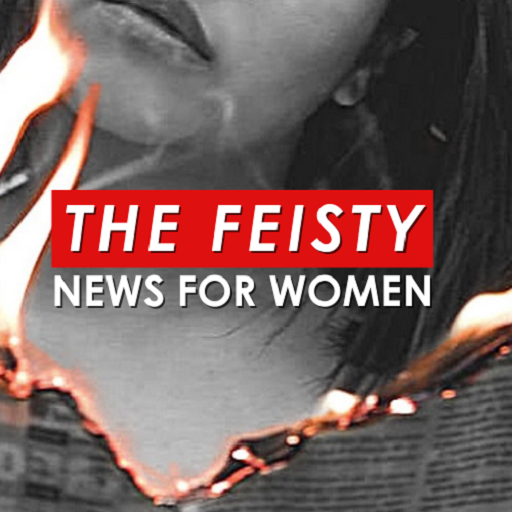 Staff Writers for The FEISTY News are women and men dedicated to women's empowerment.