On September 29th 2023 ,Dianne Feinstein, a prominent political leader, passed away in Washington, DC. Known as the longest-serving senator, Feinstein was the first female senator from the state of California, where she had previously been the first female mayor of the state as well. Her political career, beginning from being a President of the San Francisco Board of Supervisors to the senator, has been nothing short of incredible, and during the 30-year period she served the residents of California, she has been the epitome of a pragmatic political leader, an advocate of anti-gun violence and a "true trailblazer."
Being a Democrat herself, she has been a voice for liberal values, including laws pertaining to the environment, reproductive rights, and immigration reforms. However, what got her massive support was in terms of the way she shattered the mythology that Democrats are not supposed to espouse anti-gun policies. Feinstein, from the early days of her career, had the ability to form bipartisan support for certain issues, and gun control was one of them. Beginning in 1994, she advocated for gun control and garnered support from her republican allies, a feat that cannot be undermined.
She was a pragmatic leader who knew coming to the middle ground was essential to make any policy work. This is how exactly she approached the issue of gun control. In 1994, after struggles, Feinstein was able to get the Federal Assault Weapon Ban in place. The act prohibited the manufacture and possession of weapons for civilian use. Her work for putting this into law is one of her legacies that various politicians and the public praised.
Before the bill was passed, in 1993's senate proceedings, Feinstein showed her strong emotions against gun violence when the opposition challenged her. Fiercely in reply, she said, "I proposed gun control legislation in San Francisco, and I went through a recall on the basis of it. I was trained in the shooting of a firearm when I had terrorist attacks with a bomb at my house, when my husband was dying, and when I had windows shot out. Senator, I know something about what firearms can do."
Her dedication to this purpose never ceased. She continued her advocacy for gun control, and even when everyone had left the hope and support for it, she remained steadfast and courageous. In 2019, she again presented the Extreme Risk Protection Order Act. This ACT contended that guns should be removed from individuals who have the potential to cause damage. She ensured that these laws were implemented in California, where 1,300 weapons were acquired from individuals who had a tendency to harm themselves or others.
As her long career came to an end with her death at the age of 90, many politicians mourned her death and recalled her legacy. Many of them pointed at her immense support of gun control as her significant contribution and praised her for her endeavors. Senator Chris Murphy of Connecticut said she was a 'lonely voice' when it came to speaking about the reinstatement of the Weapon Assault Bill after 2004. He praised her ability to seek the truth and be self-critical.
Dianne Feinstein remains a remarkable leader who did things her own way. When, after 2004, many people discouraged her due to her support of anti-gun laws, she kept the movement alive and never questioned her own pathway. Despite people telling her that gun control would polarize the public, she did things her own way and proved them wrong by winning elections over and over again. Dianne Feinstein's role in gun legislation in 1994 and afterward led to a decreased number of mass shootings and saved lives. This remains her biggest legacy, and she will be remembered for this contribution to society forever.
Author Profile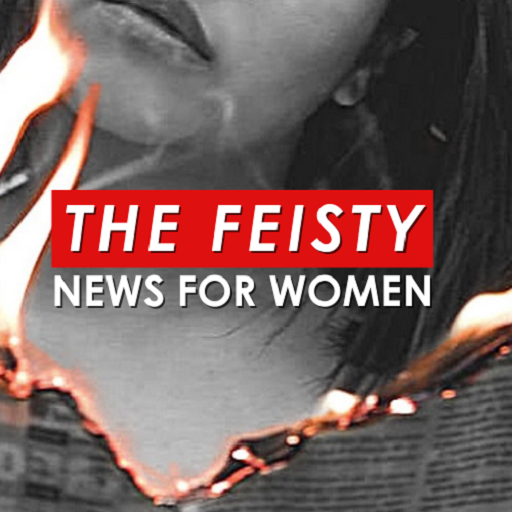 Staff Writers for The FEISTY News are women and men dedicated to women's empowerment.