Rosemary Radford Ruether in 2016
with Elizabeth Moore (on right)
Rosemary Radford Ruether, one of the first and foremost Catholic feminists, died on May 21 in Pomona, California, east of Los Angeles. 
On Sunday I received the notice below from a friend in Claremont, CA, who sent it to all members of our Women-Church Convergence group. We met for worship monthly for twenty years on the campus of Pilgrim Place, a retirement community, but were unable to gather during the Covid-19 lockdown. 
Rosemary attended and shared in our liturgies after she retired and moved to Pilgrim Place. Her book Women-Church: Theology and Practice of Feminist Liturgical Communities (1986) started the Women-Church movement. 
The announcement below (slightly edited) was spoken by Mary Fry to retired Christians gathered for Sunday dinner at Pilgrim Place on May 22.  
Today it is my honor to announce the death of Rosemary Ruether. She died yesterday afternoon surrounded by her family. As a member of the Spiritual Care Team at the Health Services Center of Pilgrim Place, I shared in ministering to her during these last years. 
Rosemary and her husband Herman moved to Pilgrim Place in 2002 after building their own home on Eighth Street. 
She was born in St. Paul, Minnesota, on November 2, 1936, going to grade school and high school both in Washington, D. C., and in La Jolla, California. She earned her B.A. at Scripps College. She went on to get her M.A. and Ph.D. at Claremont Graduate School and at the Claremont School of Theology, studying classics and early Church history. 
Rosemary taught at Immaculate Heart College from 1963 to 1965 and then moved on to Howard University School of Theology from 1965 to 1976. She was the Georgia Harkness Professor of Applied Theology at Garrett Evangelical Theological Seminary and a member of the graduate faculty of Northwestern University in Evanston, Illinois, from 1976 to 2002. From 2002 to 2005 she held the post of Carpenter Professor of Feminist Theology at the Graduate Theological Union in Berkeley, California.
Rosemary Ruether was the author or editor of thirty-six books in the areas of theology, feminism, ecology, and social justice. Two of those she wrote are Gia and God: An Ecofeminist Theology of Earth Healing (1992) and Christianity and the Making of the Modern Family (2002). She also held twelve honorary doctorates, the most recent from Edinburgh University and from Uppsala University in Sweden. 
Rosemary lectured at many universities and Church conferences throughout the United States and worldwide. Many residents here at Pilgrim Place remember taking her classes here in Claremont or at other colleges. 
Herman Ruether still resides in the Health Services Center here. They have three children Becky, David, and Mimi as well as two grandchildren. Herman and Rosemary together wrote The Wrath of Jonah: The Crisis of Religious Nationalism in the Israeli-Palestinian Conflict (1989). 
Rosemary was an advocate of women's ordination in the Roman Catholic Church, affirming women's capacity to serve as priests. She participated in liturgies in which women were ordained despite official sanction. 
Although she lost both speech and mobility after her stroke in 2016, her warmth and cheerful outlook continued. On a personal note, I will remember that Rosemary always had a wonderful smile and a twinkle in her eyes that warmed my heart every time I saw her and made me feel that she was glad I was there. 
Let us now have a moment of silence to remember a wonderful lady, Rosemary Radford Ruether. 
–In memory of Rosemary, offered by Mary Fry on Sunday, May 22, 2022
Author Profile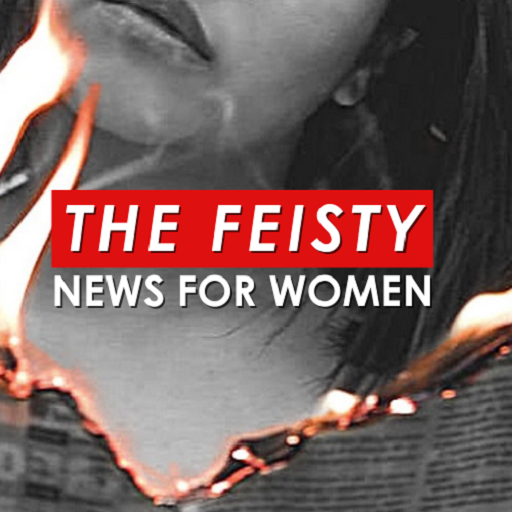 Content Produced by Media Partners that Highlight Women