Abuja – According to UNICEF, out of the 23.6 million girls who get married before the age of 18, about 10.3 million of them are married before turning 15. With more than 23 million child marriages, two out of every five women married are minors. Child brides are highly reported in the northwest Nigerian states of Katsina, Kebbi, Sokoto, and Jigawa, as well as Bauchi State which is located in the northeast.
UNICEF report
Marie-Pierre Poirier, regional director of UNICEF for Central and West Africa says that child marriage affects both girls and boys, It results in adolescent pregnancy, which is connected with maternal mortality, truancy, illiteracy, and intergenerational poverty.
According to Marie-Pierre, one of the primary causes of early child marriages in Nigeria is gender inequity, which disproportionately affects girls. In Nigeria, 10 out of 25 women get married before turning 18, and the majority of those who get married before then marry partners who are at least ten years older. Also, only three out of every 25 young men get married for the first time when they are still in their early 20s.
The report also shows that while the required reduction rate to end child marriages in Nigeria is 31.4%, the reduction rate has stuck at -0.5% for the last ten years.
How is the Nigerian government addressing Child Marriage in the country?
Acknowledging this problem, Pres. Bola Tinubu's administration through the Ministry of Women Affairs and Social Development has taken numerous measures, including the recently introduced mobile courts where violators of children's rights will be tried and prosecuted. Also, different advocacy groups in Nigeria have been formed to fight for girls' rights in different capacities to end some of the atrocities leveled against children.
One of the organizations, Save the Children, is lobbying for additional budgetary allocation to eradicate child marriage in the country, citing their latest report, which revealed a figure of more than 23 million child marriages, as disturbing and one that requires immediate action to lower the rate. In partnership with Uju Kennedy-Ohanenye, the Nigerian minister of Women's Affairs, Save the Children launched the budget report on Friday which cites parts of the measures the organizations intend to take to stop child marriage.
Approvals of the Mobile courts by State governors
At the Mobile Courts launching ceremony, Ms. Ohanenye stated that the Nigerian Governors' Forum had endorsed the initiative to solve challenges regarding Nigerian children, which was her brainchild.
These mobile courts have been designed for handling cases involving child abuse including street begging, sexual and gender-based violence (SGBV), and accelerated trial of cases involving women and children who are detained in correctional facilities. Ms. Ohanenye also emphasized the importance of empowering all first ladies in all Nigerian states to champion the fight against sexual and gender-based violence and child marriage.
Faton Krasniqi, Interim Country Director of Save the Children, stated that budgeting for any child rights agenda is a vital step toward achieving what the Nigerian government has vowed to do to preserve and respect children's rights.
In absentia but represented by Amanuel Mamo, Director of Advocacy, Campaigns, Communication, and Media, Faton Krasniqi, decried the fact that forced marriage and child marriage deprives girls of their potential.
Also in the meeting, Shamiga Rita, who represented the Children Parliament Imo State Chapter, advocated for more public awareness campaigns at the grassroots level – homes, schools, and churches – to educate parents, particularly regarding the importance of educating the girl child.
Author Profile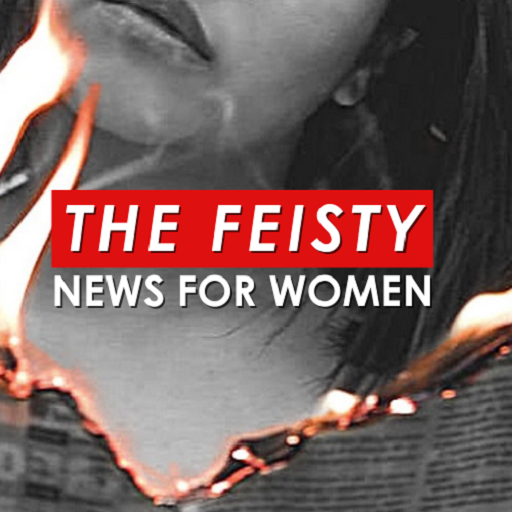 Staff Writers for The FEISTY News are women and men dedicated to women's empowerment.