A worried mother posts on Instagram about her son being missing, only to update hours later that her son is okay. This would not be big news, except, the son is Bryson Lashun Potts rap professionally known as rap star NLE Choppa, whose mother, Angela Potts, became worried when her 20-year-old son hadn't called her back in hours.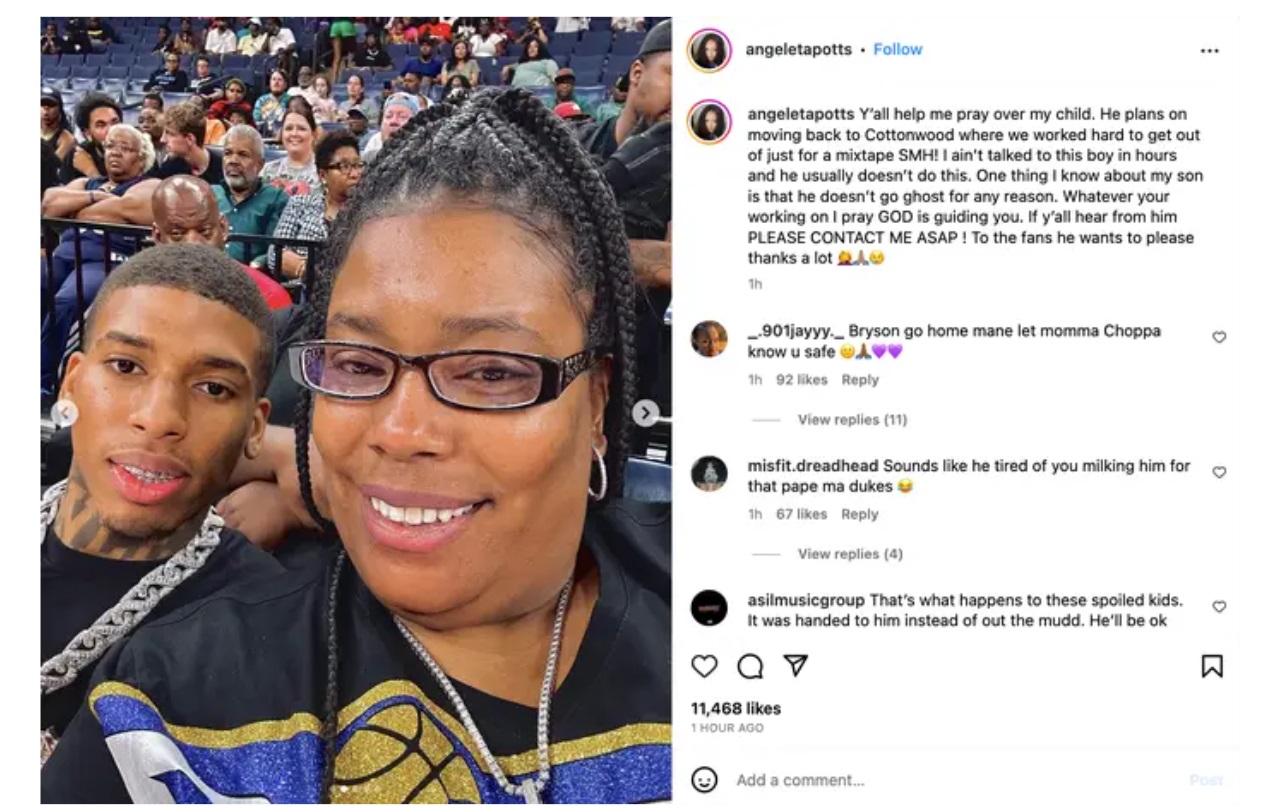 In a since deleted Instagram post, Angela Potts wrote:
"Y'all help me pray over my child," Choppa's mom wrote. "He plans on moving back to Cottonwood where we worked hard to get out of just for a mixtape SMH! I ain't talked to this boy in hours and he usually doesn't do this. One thing I know about my son is that he doesn't go ghost for any reason." 
She continued, "Whatever your working on I pray GOD is guiding you. If y'all hear from him PLEASE CONTACT ME ASAP ! To the fans he wants to please thanks a lot 🤦‍♀️🙏🏽😢"
NLE CHOPPA CALLS HIS MOM BACK
Later that evening Angela Potts, who is also NLE's manager, created an update to her Instagram stating:
"Thank you for the PRAYERS and SUPPORT. Choppa's ok he just needed a minute, but didn't communicate it to his love (sic) ones. I never intended to scare anyone with my post nor did I expect for people to think that he is missing But the frustrations of being the mother of a celebrity can be a bit much and overwhelming at times."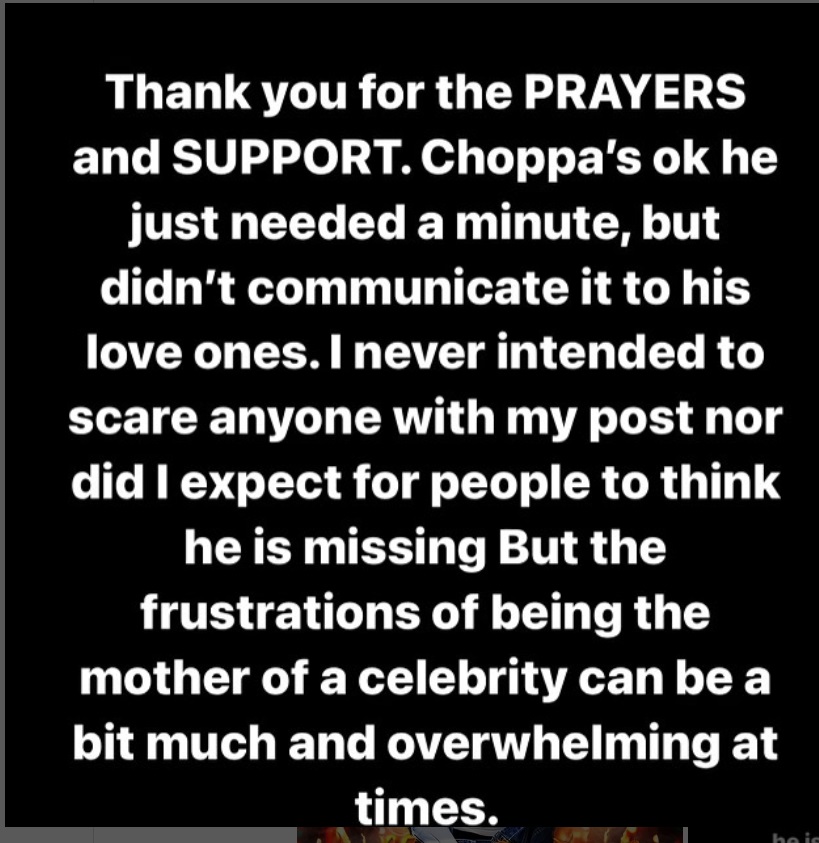 We HEAR you, Angela! I would have done the same thing! FIND YOUR, BABY! Bryson, you better not EVER, EVER ignore your Mama phone calls again! You scared the living daylights out of her!
NLE CHOPPA, ALWAYS CALL YOUR MAMA!
Author Profile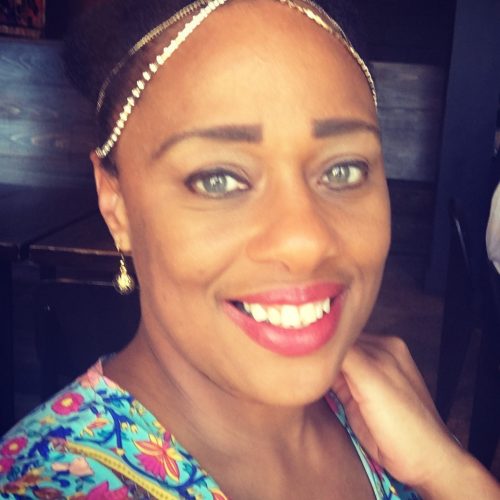 Te-Erika is the Publisher of The Feisty News for Women.