[ad_1]

Davis finally got his dream part, at a community theater in 2014. But he wanted to do it again, at another "Sound of Music," the one they've done in the mountains here for 27 summers.
Peaks loom behind the stage in this amphitheater, which is tucked near a hill that once hosted U.S. ski jump championships. Davis, 60, snagged the role last summer, relocating from his home in Kennewick, Wash., a few hours away to burn through his vacation days before returning again this year. He says of the captain, "When I'm looking out at the crowd, I'm not really seeing the crowd, I'm seeing this mountainscape that is so meaningful to him because it reminds him of what's important."
The Austria-set show, running through Sept. 3, is also a felicitous pairing with the Central European wonderland that is downtown Leavenworth, a vacation destination decked out entirely in old-world Bavarian architecture. "The Sound of Music" is the most-performed Rodgers and Hammerstein title, but it's hard to imagine a production that's as poignantly immersive as this one.
The town's history museum notes that Leavenworth fell on hard times after its sawmill closed in 1927 and the railroad changed its route to avoid avalanches. But in the 1960s, Ted Price and Bob Rodgers built an alpine-themed inn down the road, inspired by Bob's memories of Bavarian villages from World War II. They convinced Leavenworth that a similarly designed overhaul would bring in tourists, pointing to California's Danish-themed town of Solvang.
Now the town is a charming confluence of exposed beams, decorative wooden trim, tchotchke shops, beer gardens, winter and water sports, murals of men in lederhosen, polka bands in the gazebo, and "olde time" signage, even for the Starbucks and the CBD shop. It holds a Maifest with maypole dancing; an accordion celebration; and the Autumn Leaf Festival, where a local doyenne serves as the honored Royal Lady.
It also touts itself as a December holiday capital, hosting a festival of lights and shoots for movies with names like "Cloudy With a Chance of Christmas." At the Gingerbread Factory you can buy heart-shaped cookies with German chocolate icing. At the reindeer farm, you can feed Elsa and Sven from your hand (and then eat Alaskan reindeer sausage).
At the impressive Nutcracker Museum, you can find 9,000 items — rows and rows of Santas and soldiers (and Elvis and Yoda and Hitler) but also centuries-old nutting stones for holding nuts as they're struck with other stones, and spiked "chestnut soles" for stomping on them like wine grapes.
The tourist base is what attracted John and Susan Wagner, who wanted to start a theater company after John got tired of traveling for acting jobs. The first year, 1994, they put on "Hansel and Gretel" in a middle school without air conditioning — they were lucky to get 15 people a night. The next year, they moved to the amphitheater and tried "The Sound of Music." Opening night they got 250 people. By the end of the run they were getting more than 800. (They've passed along the leadership of Leavenworth Summer Theater, but John is still the master carpenter and Susan is the music director.)
"The Sound of Music" has always had a unique appeal. The 1965 movie is the third highest-earning title of all time domestically, according to Box Office Mojo's inflation-adjusted estimate. The Hollywood Bowl holds an annual singalong screening, with a costume contest. In Salzburg, Austria, you can tour the shooting locations, and the family's descendants still have a resort in Stowe, Vt. Occasionally it is performed in a mountain setting, but a spokesperson for the Rodgers and Hammerstein organization says it has no record of anything close to Leavenworth's nearly three-decade run.
I saw 'A Christmas Carol' in eight cities across the country. Here's what I learned.
At the performance my girlfriend and I attended, two kids came dressed in outfits like the ones made from green curtains in the movie. The crowd stood when Maria walked down the center aisle during her wedding. And when the captain sang "Edelweiss" and looked to the audience, everyone sang along.
The man to our left, Alex Holzer, in his early 50s, lives near Seattle but goes to Leavenworth with his family for rafting, kayaking, skiing and snowshoeing. He grew up in Austria and says the area reminds him of villages back home, down to the wide wooden baskets of flowers hanging off balcony railings. "It looks kind of kitschy if you don't know those areas, but it's actually very authentic," he says.
The woman to our right knew many of the performers. A man behind me in a long white beard wore basketball shorts and a hat that read "Guns, whisky, beer and freedom," and cheered at the end of the overture: "Yeahhh!"
Cherisse Martinelli, 32, who plays Maria, notes that part of what brings crowds is that "Sound of Music" has "some of the most iconic songs ever written, all combined into one show. 'My Favorite Things' is now considered a Christmas song. 'Do-Re-Mi,' people sing it in elementary schools. People sing 'Something Good' at their wedding."
Much of the cast is college students relocating for the summer, also finding roles in the theater company's two other summer shows. They all get paid, and they also serve as ushers or direct traffic in the parking lot.
One year might have a mature, composed Maria; another year a funny, spunky Maria. A Max with gravitas or a flamboyant Max. Christy Shearer, 46, the theater's executive director who once played a nun and estimates she has seen the show 200 times, says it's up to the director: "Does he want to have a grumpy Rolf or a scary Rolf, or does he want to have a conflicted Rolf?" This year it's helmed by Kevin McKee, who has done it several times and once staged a nuns' dance number with Sister Berthe doing splits.
Branson is the entertainment hub of the Ozarks. This critic had a blast.
Jessie Scott, who grew up in Leavenworth and now lives in nearby Sultan, played Marta in the original 1995 production. Her brother played Kurt. Her mom played a nun. Her dad was a percussionist in the orchestra.
Jessie played Gretl in 1996. This summer, her daughter is Gretl. Her nephew is Kurt. Her mom and dad are performing in other shows. And Jessie, now 36, has played violin in the theater's orchestras and coached the kids on their songs.
These shared memories are in keeping with the musical's themes. "There's a strong connection of family to this story of making decisions together and staying together as a unit," she says. "So there are strong values, and people relate to that in their lives, and staying together through hardships." Another appeal of the show is simply the singing kids: "There's something fun and exciting about seeing a child succeed."
Davis, the attorney, remembers telling his father he'd first been cast as the captain, back in 2014. It was in a hospital room on the last visit before he died, and Davis sang him "Edelweiss."
Music has always been core to his being. And this show, he points out, is in part about the connection between music and nature.
It's no accident that one song explains the basic notes of our physical world, do-re-mi, mnemonically relating them to a female deer and a drop of golden sun. Or that other songs tell us to ford streams, savor life's small details or say good night.
That's why he wanted to perform here, where the Cascades hover behind the captain's mansion. "He has the realization that music and nature are part of the same force that is healing," Davis says. The character sings: I go to the hills when my heart is lonely. I know I will hear what I've heard before. My heart will be blessed with the sound of music. And I'll sing once more.
"It's his home," Davis says. "It's what he identifies with geographically. And it's a picture of the country that he loves. But it's also a special place where music is more, well, alive. The hills are alive."
[ad_2]

Source link
Author Profile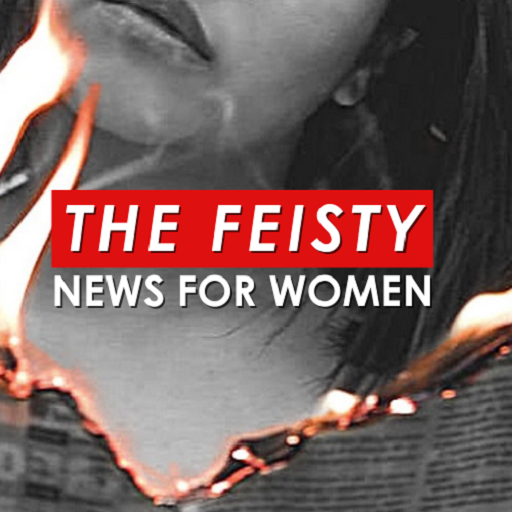 Content Produced by Media Partners that Highlight Women