In a Texas courtroom, the murder trial of Kaitlin Armstrong, charged in the shooting death of rising cyclist Anna "Mo" Wilson, who was shot twice in the head, and once through the heart. The jury took only two hours to convict Armstrong of murder and just over three hours to determine the punishment; a 90-year prison sentence.
Anna Wilson, a promising professional cyclist from Vermont, was tragically killed in May 2022 in Austin, where she was preparing for a race. Armstrong, accused of the murder, fled the U.S. and underwent plastic surgery to avoid authorities. The trial showcased key evidence, including circumstantial details, witness testimony, and surveillance data that linked Armstrong to the crime scene.
Despite the lack of direct witnesses or videos placing Armstrong at the scene, prosecutors built a case around circumstantial evidence, such as phone records, vehicle tracking, and surveillance footage.
THE FACTS
In the hours before she was killed, Wilson went swimming and had a meal with Armstrong's boyfriend, former pro cyclist Colin Strickland. Wilson had a brief romantic relationship with Strickland months earlier.
Strickland stated that he had to conceal Wilson's phone number under a pseudonym in his phone to keep it from Armstrong. Two acquaintances of Armstrong shared that she had mentioned thinking about harming Wilson.
Records from vehicle satellites, phone tracking, and surveillance footage from a nearby residence displayed Armstrong's Jeep circling the apartment and parking in an alley just before Wilson's death. Information retrieved from Armstrong's phone indicated its use on the day of the incident to monitor Wilson's location through a fitness app she used for tracking her training rides.
Furthermore, investigators determined that shell casings discovered near Wilson's body were a match to a firearm owned by Armstrong.
Armstrong's attempt to evade capture, including undergoing plastic surgery in Costa Rica, was detailed in the trial. The emotional sentencing phase featured powerful statements from witnesses, including Caitlin Cash, a friend who found Wilson's body.
Anna's mother, Karen Wilson, expressing the profound impact of the crime on their lives said, "When you shot Moriah in the heart, you shot me in the heart … all the people who loved her, pierced their hearts,"
Armstrong, did not testify or react to the family's tears.
Author Profile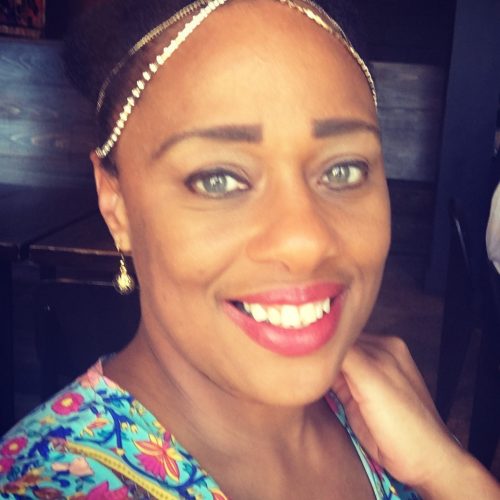 Te-Erika is the Publisher of The Feisty News for Women.