While mass shootings in the United States are predominantly carried out by men, there have been seven instances where women have been involved in such tragic events in the United States. In total, the seven female mass shooters have tragically ended the lives of 36 people, the first tragedy occurring in 1979 at the hands of a teenager.
Although we may never fully comprehend the motivations and circumstances of these women, we do recognize that 98% of mass shootings are committed by men which indicates that the majority of women are better equipped to emotionally navigate the complexities of life without erupting into violent outbursts.
Perhaps addressing the pressures that men and these seven women face in our society could lead us to a path of revamping the way we have conditioned ourselves to live, leading to less violence and self destruction for everyone.
The 7 Female Mass Shooters in U.S. History
1979 – Brenda Spencer, Age 16
A Cleveland Elementary School shooting took place on January 29, 1979, at a public elementary school in San Diego, California, United States. The principal and a custodian were killed; eight children and police officer Robert Robb were

Brenda Spencer age 16 pic.twitter.com/iMSq2o9hIK

— St Louis (@Kenneth83146228) November 24, 2021
Brenda Spencer initiated an elementary school shooting in San Diego killing two adults and wounding eight school children.
2006 – Jennifer San Marco, Age 44
Want to learn more about a female mass murderer right here in Goleta? Leave a like if you want to learn more about Jennifer San Marco😲… pic.twitter.com/BTkpRk2whJ

— mERRY CrIME-MASSS! (@TrueCrimeSB2021) December 8, 2021
Jennifer San Marco committed postal facility shootings in California that took the lives of six people.
2010 – Amy Bishop, Age 44
Before she became a mass shooter, Amy Bishop had a tragic past: https://t.co/WWGZDVq599 #TNYarchive pic.twitter.com/eY8TnVb2yx

— Josa Deek (@josadeek) September 15, 2018
Amy Bishop killed three colleagues and wounded three others at a University of Alabama-Huntsville faculty meeting.
2015 – Tashfeen Malik, Age 29
How come when Tashfeen Malik and her husband Syed Farook killed 14 and seriously injured 22 others after becoming radicalized the Democrats didn't ban Muslims and blame Obama like they're blaming Trump for El Paso? pic.twitter.com/fbU4FDYgtF

— Christian Schultz (@DieselJunkieGA) August 7, 2019

Tashfeen Malik shot 14 people dead and wounded 22 others at a ocial services center in San Bernadino, California.
2015 – Latina Williams, Age 23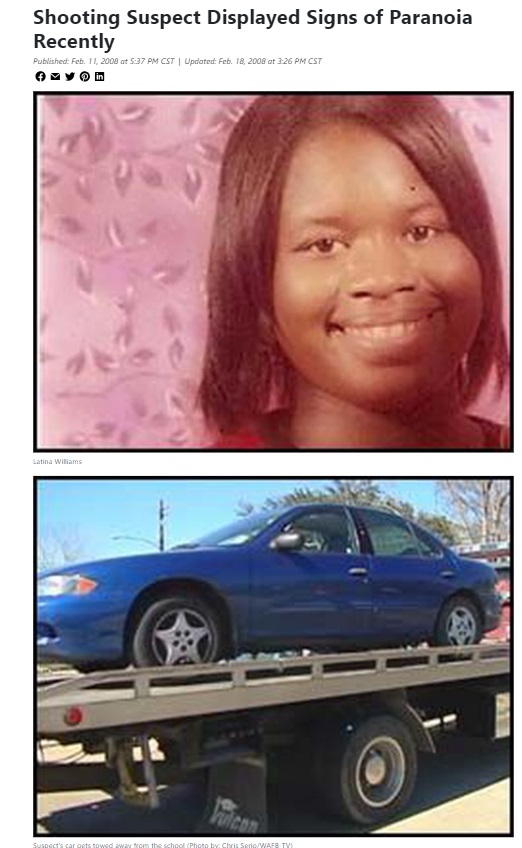 Latina Williams shot and killed two classmates at Louisiana Technical College in Baton Rouge, LA.
2018 – Nasim Aghdan, Age 38
La storia di Nasim Aghdan che ha ferito tre persone di YouTube perché i suoi video venivano censurati: L'autrice dell'attacco al quartier generale di YouTube è una donna di origine iraniana, vegana, animalista e bodybuilder che riteneva di essere da… https://t.co/RaPoc43B0L pic.twitter.com/xDaaKoBoLk

— Notizie confermate (@notiveri) April 4, 2018
Nasim Aghdan shot three people, wounding one of them critically at the YouTube headquarters in San Bruno, CA.
2023 – Audrey Hale, Age 28
Audrey Hale killed six people, including three children at a Christian elementary school in Nashville, Tennessee.
Author Profile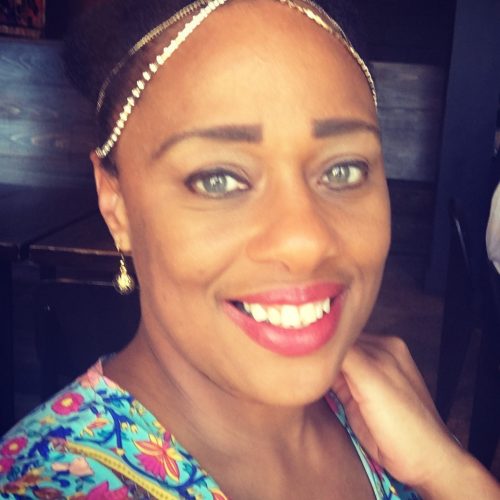 Te-Erika is the Publisher of The Feisty News for Women.