Notable women are making great fortunes globally, according to the Forbes list of the wealthiest billionaires in 2023.
Below are the top 5 richest women in the world.
1. Francoise Bettencourt Meyers
Bettencourt Meyers is the record holder for the wealthiest woman on earth, with a net worth of $80.5 Billion. Aged 70, Meyers is a French businesswoman and philanthropist who has held the prestigious title for three consecutive years owing to the rise of her multi-billion cosmetic brand, L'Oréal.
Meyers is the granddaughter of the founder of L'Oréal, a global beauty giant she took over after her mother, Liliane Bettencourt, who was then holding the title of the world's richest woman before she died in 2018.
2. Julia Koch & family
Julia Koch, the widow of David Koch, holds the second place on the list of top rich women globally. Aged 60, Julia is a renowned American businesswoman owning a 42% stake in Koch Industries alongside her three children, earning her a net worth of $59.8 Billion.
She's also a philanthropist overseeing the David H. Koch Foundation, to which her family has donated over $1.8 billion to support education, criminal justice, and poverty-related courses. In January 2023, she became a trustee of the Metropolitan Museum of Art.
3. Alice Walton
Alice is the daughter of one of the world's leading billionaires and founder of Walmart, Sam Walton. Aged 73, she holds the third place with a net worth of $56.7 Billion, following a rise in her fortune by $3.5 billion in the past years due to the rising Walmart stock.
Alice Walton held the title of the Richest woman in 2020 before losing it to Francoise Bettencourt Meyers, who has since held the title for the past three years. She was in second place in 2022 but was overtaken by Julia Koch.
4. Jacqueline Mars
Jacqueline Mars, an American citizen, holds the fourth place on the list and the record for the oldest woman in the top 5 richest women in 2023. Aged 83, Mars has an estimated net worth of $38.9 Billion. She holds about one-third stake in the Candy pet food giant Mars Inc., founded by her grandfather, Frank C. Mars, in 1911.
Mars Inc. is known for candy products such as Hubba Bubba, M&M's, and Snickers. Last year, Mars was ranked fifth with a net worth of $31.7 billion.
5. Miriam Adelson & family
Miriam Adelson is an American businesswoman with a net worth of $35 Billion. Aged 77, Adelson holds the majority stake in the world's leading casino operator, Las Vegas Sands. She inherited the stake from her husband, Sheldon Adelson, who died in 2021.
Miriam Adelson is a renowned medical doctor who has contributed about 1 billion cumulatively towards medical research and drug discovery, as per the Forbes report.
Author Profile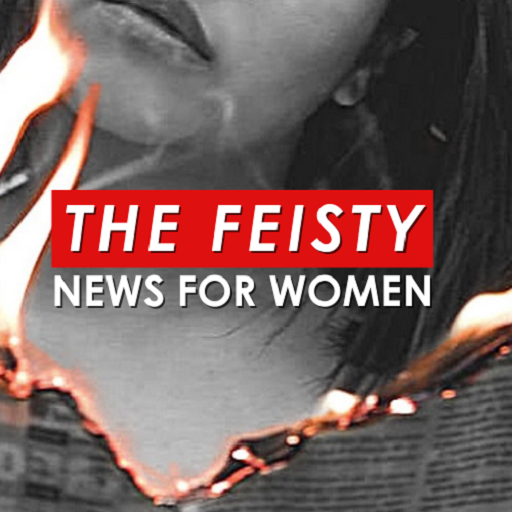 Staff Writers for The FEISTY News are women and men dedicated to women's empowerment.