[ad_1]

Here is a sampling of things to do in the San Gabriel Valley and Whittier areas, Sept. 15-22.
Author Grace Lin discusses "Chinese Menu: The History, Myths and Legends Behind Your Favorite Foods," with actor-author John Cho, at 6 p.m. Sept. 15. Lin is a Newbery and a Caldecott award winner for her children's books. Cho, a former teacher, will sign his book "Troublemaker" (but, no other memorabilia; tinyurl.com/2da3ky6n). Vroman's Bookstore, 695 E. Colorado Blvd., Pasadena. 626-449-5320. gracelin.com. vromansbookstore.com
Inked presents Gold State Tattoo Expo: Tattoo artists and vendors (check the website for names). Seminars from some artists (extra charge). Hours: 4 p.m.-midnight Sept. 15; noon-midnight Sept. 16; noon-7 p.m. Sept. 17. Admission $30; $60 for weekend pass. Pasadena Convention Center, 300 E. Green St. www.goldenstatetattooexpo.com/info
Vroman's Bookstore: Marcie Bianco discusses "Breaking Free: The Lie of Equality and the Feminist Fight for Freedom," 7 p.m. Sept. 18. Denene Millner discusses "One Blood," 7 p.m. Sept. 19. Richard Osman discusses "The Last Devil to Die," 7 p.m. Sept. 21. Sara Kuburic discusses "It's On Me — Accept Hard Truths, Discover Your Self and Change Your Life," 7 p.m. Sept. 25. Ben Caldwell and Robeson Taj Frazier discuss "Kaos Theory — The Afro-Kosmic Ark of Ben Caldwell," 7 p.m. Sept. 27. Location, 695 E. Colorado Blvd., Pasadena. 626-449-5320. Location, 695 E. Colorado Blvd., Pasadena. 626-449-5320. vromansbookstore.com
Smelly news: Get ready for more stink at the Huntington since not one, but two, corpse flowers are looking to bloom this month. You can watch a live stream on the Huntington's website and then visit and sniff for yourself when curators give the go-signal. The Huntington Library, Art Museum and Botanical Gardens, 1151 Oxford Road, San Marino. For more information, huntington.org
Smogtoberfest: Smog City Brewing Co. presents "Smogtoberfest 2023," noon-10 p.m. Sept. 16. Grab your beer steins, put on the lederhosen or dirndl and party with live music by Ruff Enuff. Enter a costume contest, sample food specials and join a stein holding contest. Glendora Public Market, 905 E. Arrow Highway, Glendora. glendorapublicmarket.com
Wander Through Wonderland: Fall into the Lewis Carrol-inspired "Wonderland" in a theatrical immersive experience, 6 p.m. Sept. 15, and dates through Sept. 24. Tickets start at $39 for "Wander Through Wonderland," with larger-than-life games and entertainment. Shakespeare Club of Pasadena, 171 S. Grand Ave., Pasadena. Purchase tickets at feverup.com/m/138154
Laugh Factory – Covina: Comedy fun with Quinn Dale, 7:30 and 9:30 p.m. Sept. 15-16 and 7:30 p.m. Sept. 17 (minimum age 21; $25; $35). Carlo Mencia and Sebastian Cetina —  Caliente Wednesday, 7:30 p.m. Sept. 20 (minimum age: 18; $35). The BS Show with Shaan Joshi and Bill Dawes, 7:30 p.m. Sept. 21 (minimum age: 21; $25; $34). Tony Rock, 7:30 p.m. Sept. 22 (minimum age: 21; $25; $35). Andrew Dice Clay, 7:30 p.m. Sept. 23 (minimum age 21; $95; $150). Two-item minimum. Location, 104 N. Citrus Ave., Covina. www.tixr.com/groups/laughfactorycovina
Bargain hunting: La Verne United Methodist Church invites the community to its annual rummage sale, 7 a.m.-noon Sept. 16. Location, 3205 D St., La Verne. 909-593-2013. Email: la********@gm***.com. lvumc.org
Grand National Truck Show: The inaugural O'Reilly Auto Parts truck show, hosted by Rod Shows and presented by LMC Truck and Classic Truck Performance magazine includes trucks, vans and SUVs of every make, model and style, 10 a.m.-8 p.m. Sept. 16 and 10 a.m.-6 p.m. Sept. 17. Tickets $20 ages 13 and older; $10 ages 6-12; free for ages 5 and younger. Park through Gate 17, $17 (debit/credit card only). Fairplex Pomona, Expo Halls 4 and 6 and Redmond Street, 1101 W. McKinley Ave., Pomona. fairplex.com/event/grand-national-truck-show. rodshows.com/GNTS
Run for the Rest of Us: Glendora Community Services Foundation presents the second annual "Run" with beer, food, games, music and, oh yes, a .5K walk, beginning with a "shot" gun start, 5 p.m. Sept. 16. Check-in, 4:30-5 p.m. Minimum age: 21. Tickets $40, includes two free beer tickets (pre-sale ends at 10 a.m. Sept. 16). Event runs, 5-8 p.m. Starting location, Visiting Angels, 131 E. Foothill Blvd., and then the walk up Glendora Avenue and ending at Bennett Avenue, Glendora. Point5KGlendora.eventbrite.com
Route 66 Classic Car Show: Celebrate Duarte's 66th year of incorporation at the event that includes original classic cars, hot rods, customs, low riders, muscle cars and works in progress, plus dance performances, food, a beer garden, children's games and rides, DJ and live music and vendors, 11 a.m.-3 p.m. Sept. 23. Car show entry fee is $35; deadline to submit an application is Sept. 18. Encanto Park, 751 Encanto Parkway. Parks and Recreation, 626-357-7931. accessduarte.com
America's Got Talent: Be in the audience and see who wins Season 18 of NBC's America's Got Talent when the show films at the Pasadena Civic Auditorium, Sept. 19-20 and 26-27. Join host Terry Crews and judges Simon Cowell, Heidi Klum, Howie Mandel and Sofia Vergara. Minimum age: 8. Location, 300 E. Green St. Get free tickets here: https://on-camera-audiences.com/shows/Americas_Got_Talent
Octavia's Bookshelf: Hannah V. Sawyeer discusses "All the Fighting Parts," 6 p.m. Sept. 19. Jamila Minnicks discusses "Moonrise Over New Jessup," 6 p.m. Sept. 20. Location, 1361 N. Hill Ave., Pasadena. 626-421-6222. www.octaviasbookshelf.com/#events
Hispanic Heritage Month: Celebrate Hispanic culture from 5-7 p.m. on Wednesdays, Sept. 20 and 27, and Oct. 4 and 11. JR and Monica, of the Greater West Covina Business Association, host a lineup of events from live interviews and musical numbers. Performers and guests include Fabian Alomar, Miriah Avila, Adriana Gallardo, and Rob the Original. In front of JCPenney at Plaza West Covina, 112 Plaza Drive, West Covina. www.facebook.com/greaterwestcovina
Touch-a-Truck in West Covina: Explore, climb and touch all sorts of vehicles, meet-and-greet and take photos with West Covina first responders, 11 a.m.-1 p.m. Sept. 23. The West Covina Police Explorers offer food options as a fundraiser. City Hall, 1444 W. Garvey Avenue S., West Covina. For more information, 626-919-6966. Flyer: tinyurl.com/vzej6xmm
An Evening with a Cop: Meet-and-greet Los Angeles County Sheriff's Department personnel and representatives from the city of South El Monte, 6 p.m. Sept. 28. Coffee, donuts and pizza will be served. Dunkin', 1955 Durfee Ave., South El Monte. 626-579-2043. www.cityofsouthelmonte.org/179/Los-Angeles-County-Sheriffs-Department
West Covina Moon Festival: The inaugural event is presented by the Chinese American Association of West Covina and the city of West Covina. Come for music, vendors, food and fun from 10 a.m.-9 p.m. Sept. 30. There will be special performances, live entertainment and of course, moon cakes. Downtown West Covina, on the corner of South Glendora Avenue and Lakes Drive. For more information, email mo************@gm***.com. Flyer: tinyurl.com/23dbyrp3
Coldplay: The band's "Music of the Spheres" world tour, with H.E.R. and 070Shake, 6:30 p.m. Sept. 30-Oct. 1. Tickets $292 and up. Rose Bowl, 1001 Rose Bowl Drive, Pasadena. www.rosebowlstadium.com/events/details/328/coldplay
San Gabriel's Dumpling and Beer Fest: Tickets are on sale for the 6-10 p.m. Oct. 6 event. Sample dumplings from San Gabriel Valley restaurants and vendors and craft beers from 14 regional breweries. There will be other food options and non-alcoholic beverages for purchase, too. Festival admission is free but tickets are required for entry to the age 21 and older-only beer garden. Early bird wristband tickets for beer sampling, $35, from Sept. 8-22; $40 after. Mission District, 320 S. Mission Drive, San Gabriel. dumplingandbeerfest.com
Save the date – Buckboard Days Parade: The 2023 theme is "Rowland's World of Wonder." Watch this year's grand marshal, librarian Desiree Lee, kick off the parade at 9 a.m. Oct. 21, from the corner of Nogales Street and Colima Road, ending with the festival at Rowland Heights County Park, 1500 Banida Ave. The Hacienda Heights Kiwanis Club offers a pre-parade pancake breakfast, 7 a.m. at Bell Memorial Church, 1747 Nogales St., Rowland Heights. buckboarddaysparade.org
Ongoing special events
Bubble World: The Experience: Fun meets science as you wander through 10 plus rooms and immerse yourself into a world of bubbles. Tickets are by time; extended through Nov. 5. Tickets $31.90; $27.90 for age 65 and older; $23.90 for age 4-14. VIP tickets, group bundles and family passes are also available. Location, 1345 N. Montebello Blvd., Montebello. For more information, feverup.com/m/127769
Van Gogh – The Immersive Experience: Drop-in to a 360-degree, two-story high projection show to experience the Dutch artist's drawings, paintings and sketches. Hours: timed admission on various dates through Nov. 12. Admission $34.90 ages 13 and older; $29.90 ages 65 and older; $20.90 ages 4-12; VIP admission is also available. Location, 1345 N. Montebello Blvd., Montebello. vangoghexpo.com/los-angeles/#
Ongoing
Altadena Neighborhood Farmers Market: The market is open 4-8 p.m. Sept. 16, and upcoming Fridays. The nonprofit Raw Inspiration offers the market as a way for children to learn the value of organic gardening and healthy eating. Loma Alta Park, 3330 N. Lincoln Ave., Altadena. For more information, email in**@ra************.org. rawinspiration.org
Farmers Market at Mt. SAC: Shop for fruits and vegetables and also breads, desserts, juices, nuts, snacks and ready-to-eat dishes such as dumplings, 8 a.m.-2 p.m. Sept. 2 and upcoming Saturdays. Vendors also sell handmade items and plants. The market is sponsored by the Regional Chamber of Commerce-San Gabriel Valley. Mount San Antonio College, Parking Lot B, 1100 N. Grand Ave., Walnut. For more information, 909-869-0701. regionalchambersgv.com
Car show: Ruby's Cruise car show starring American Streetrodders happens at 5 p.m. Fridays, through October. Come for food, family fun, trophies and prizes. Location, 10109 Whittwood Drive, Whittier. For more information,  SoCalCarCulture.com. Flyer: bit.ly/44MQ9D8
Rubel Castle: The Rubel Castle is an elaborate folk-art medieval castle in the foothills of Glendora, with five-story tall towers solidly built out of junk and river rocks by the late Michael Rubel and his friends. The castle offers eight scheduled tours each month. Tours are two hours long. Admission is $20 for adults; $10 ages 8-18. The property is not Americans with Disabilities Act-accessible; see website for details. Location, 844 N. Live Oak Ave., Glendora. Glendora Historical Society voicemail, 626-963-0419. rubeltours.org
Huntington Library, Art Museum and Botanical Gardens: Hours: 10 a.m.-5 p.m. Wednesday-Monday (closed on Tuesday). Weekend reservations required. Admission $25/$29; $21/$24 ages 65 and older and students with ID; $13 ages 4-11. Location, 1151 Oxford Road, San Marino. huntington.org
Kidspace Children's Museum: Admission is by timed-entry only. Admission $15.50 ages one-61; $13.50 ages 62 and older. Location, 480 N. Arroyo Blvd. 626-788-8795. kidspacemuseum.org
Los Angeles County Arboretum and Botanic Garden: Hours: 9 a.m.-7 p.m. daily. Purchase tickets online and in advance. Admission $15; $11 ages 62 and older and students with ID; $5 ages 5-12. Location, 301 N. Baldwin Ave., Arcadia. 626-821-3222. arboretum.org
Monrovia Historical Museum: Explore the museum, 1-4 p.m. Thursday and Sunday. Docent-led tours are available. Free admission/donation. Location, 742 E. Lemon Ave., Monrovia. 626-357-9537. monroviahistoricalmuseum.org
Norton Simon Museum: Ongoing special exhibits: "Paul Gauguin's 'The Swineherd,'" 1888, on loan from the Los Angeles County Museum of Art, through Nov. 13; "Word as Image," through Jan. 8. Also, an online exhibit: "Representing Women: Gender and Portraiture in 17th Century Europe" (view here bit.ly/3zLRR9p). Hours: noon-5 p.m. Monday and Thursday-Sunday. Admission $20; $15 ages 62 and older; free for ages 18 and younger and students with a valid ID. Location, 411 W. Colorado Blvd., Pasadena. 626-449-6840. nortonsimon.org
USC Pacific Asia Museum: Ongoing special exhibit: "Imprinting in Time — Chinese Printmaking at the Beginning of a New Era," through Nov. 12. Explore the Sunkal Ceramics Gallery and the specific galleries for art of South and Southeast Asia, China, Himalaya, Pacific Island, Japan, Korea and Silk Road. Hours: 11 a.m.-5 p.m. Wednesday-Sunday. Admission $10; $7 ages 65 and older and students with valid ID; free for ages 17 and under (call or check the website to confirm admission details). Location, 46 N. Los Robles Ave., Pasadena. 626-787-2680. pacificasiamuseum.usc.edu
Whittier Museum: Ongoing exhibits: Whittier history including agriculture and Quaker settlers. Hours: 9 a.m.-4 p.m. Tuesday-Friday; 1-4 p.m. Saturday. Free admission/donations welcomed. Location, 6755 Newlin Ave., Whittier. 562-945-3871. Email: in**@wh************.org. whittiermuseum.org/visit
Send calendar items to Anissa V. Rivera at sg**********@gm***.com. Please send items at least three weeks before the event. Please list phone, email and/or website for additional information.
[ad_2]

Source link
Author Profile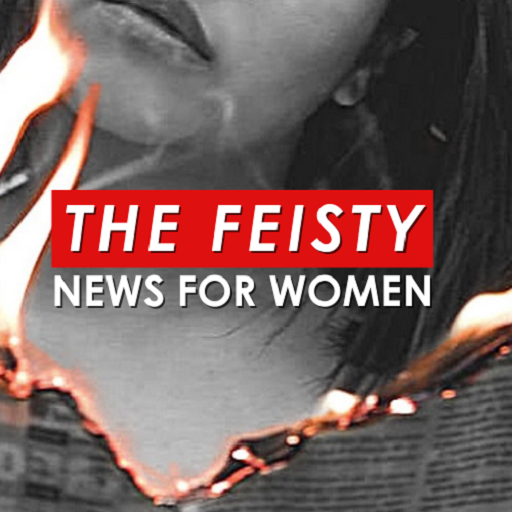 Content Produced by Media Partners that Highlight Women