The U.S. Food and Drug Administration (U.S. FDA) is proposing a ban on some chemical hair straightening products because they may cause cancer. The ban on chemical hair relaxers was prompted over concerns the chemical relaxers contain or emit formaldehyde, a chemical that has long been associated with hormone-related cancers, such as breast and womb cancers. The proposed regulation, which was announced on Friday (Oct 13), would be subject to public discussion, although prohibition of the said products is not imminent. Typically, FDA's policy-making processes take several years.
"Based on the comments, we might decide to end the rulemaking process, to issue a new proposed rule, or to issue a final rule. If we decide to issue a final rule, we publish the final rule in the Federal Register," the U.S. FDA announced on its website.
While the proposed rule has not yet mentioned what/which specific products could be targeted, considering that formaldehyde and formaldehyde-emitting ingredients, such as methylene or glycol are often included in hair straightening products implies the impact will be extensive. Formaldehyde, a renowned chemical used for preserving corpses, is added to chemical hair straightening products to assist in the breakdown of protein bonds in curly hair to irreversibly straighten it.
The proposal comes after a National Institutes of Health survey released in October 2022 that discovered women who frequently used chemical hair straighteners containing formaldehyde, bisphenol A, parabens, and/or heavy metals exhibited an approximate 150% higher risk of developing uterine cancer. According to the study, which did not classify the degree of risk by race, these undesirable health impacts may be worse for women of color due to more frequent consumption.
Massachusetts Rep. Ayanna Pressley and her Ohio counterpart Shontel Brown, both black women, applauded the FDA's decision and called for the authority to implement the ban. In March, the two legislators wrote a letter to Dr. Robert Califf, the U.S. FDA Commissioner urging the regulator to launch "a thorough investigation" to determine whether chemical-based hair straighteners currently stocked in most stores contain cancer-causing substances that elevate the risk of cancer of uterus.
In a news release, Pressley conveyed her gratification of the proposal, describing it as a "win for public health" and in particular a gain for "the health of Black women," who are most frequently endangered by the products due to "systemic racism and anti-Black hair sentiment." "Regardless of how we wear our hair, we should be allowed to show up in the world without putting our health at risk. I applaud the FDA for being responsive to our calls and advancing a rule that will help prevent manufacturers from making a profit at the expense of our health," wrote Pressley.
Brown, meanwhile, posted on her X account: 'On behalf of women, especially Black women across the country, I applaud the FDA's new proposed rule banning formaldehyde and other harmful chemicals from hair straighteners.'
Worldwide, millions of women with naturally coarse hair are exposed to chemical hair relaxants and straighteners at an early age and use them throughout their lives. Rhonda Terrell, an Alabama native, was among numerous women who sued well-known cosmetics companies, notably L'Oreal, Soft Sheen Carson, and Revlon, for producing products she claimed were to blame for her severe uterine cancer diagnosis.
Meanwhile, Ms. Mitchell sued four American companies: Carson Inc. and Strength of Nature Global, both based in Georgia; Dabur USA, based in New Jersey; and Namaste Laboratories, based in Illinois. Her attorney asserted that black women – who are said to use these products more often – have "long been the victims" of corporate marketing strategies.
Author Profile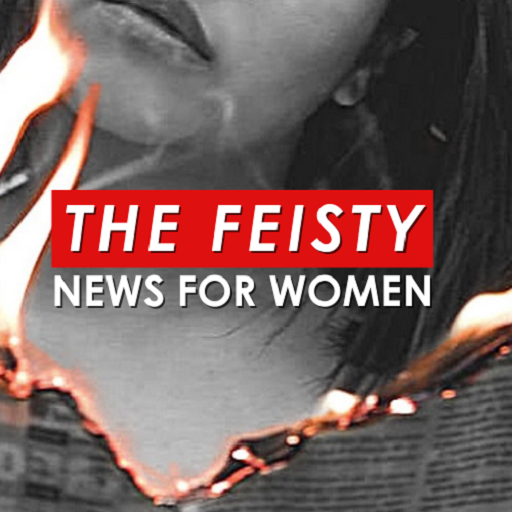 Staff Writers for The FEISTY News are women and men dedicated to women's empowerment.