By Jacqueline Schafer
American culture typically portrays breastfeeding as nurturing, gentle, natural—but rarely as a form of power. But recently, while watching The Handmaid's Tale, I started to think of nursing in terms of the powerful independence that it represents from corporate America.
For those unfamiliar with the popular TV series loosely based on Margaret Atwood's classic novel: facing a fertility crisis, the dystopian nation of Gilead enslaves a group of women who have successfully given birth before, forcing them to bear children for Gilead's military leadership. As cruel and patently evil as Gilead's male leaders are, they apparently deeply respect the role of breastfeeding in early childhood development and allow the Handmaids to breastfeed their infants for a period of time before separating them from their children. The regime's respect for breastfeeding results in several key plot points that give the brutally oppressed Handmaids a rare source of leverage.
As extreme as the show is, it reminded me that when a government promotes breastfeeding, it necessarily recognizes the latent power of women* to provide nourishment for their children. The Trump Administration actually recognized this power when it sought to prevent the introduction of an updated resolution from the World Health Organization (WHO) this spring. The resolution stated the scientifically uncontroversial concepts that governments should promote breastfeeding—because of research demonstrating that it results in the best outcomes for children, particularly in developing countries and low income communities where children are at risk if formula money runs low—and should limit advertising about unhealthy food products, such as infant formula with added sugar.
The Atlantic does a good job of explaining the harmful international impact of advertisements that promote infant formula over breastfeeding, and why infant formula companies aggressively lobby the American government to maximize profits. It is stunning that infant formula companies are so deeply threatened by the power of women to feed their own children that they sought to manipulate the WHO's official voice on the subject.
Why does WHO recognition matter at the local and national level? Official recognition of the benefits of breastfeeding by the WHO has significant societal implications for women's economic security and power. One point to consider is that when state legislators and Congressmembers draft legislation, they look to international norms and the most current research as justification for their bills. If the most prominent health care organization in the world is silent about the need to promote breastfeeding, it becomes easier for legislators to ignore the scientific consensus and pass health care legislation that lacks express protections or benefits for nursing parents. And by not supporting laws and interventions that make it easier for people to breastfeed, that necessarily creates demand for formula—which is coincidentally manufactured by corporations that often donate to specific politicians' campaigns.
These efforts to deny the promotion of breastfeeding as an international norm may not seem as pressing in light of the other threats to women's health by the Trump Administration, but if I've learned anything from The Handmaid's Tale it is that words matter. Omitting conclusive research from international dialogue can reduce societal and workplace support for breastfeeding, thereby limiting the ability of women to choose that journey. In honor of World Breastfeeding Week, women should recognize their power to nourish the next generation and continue to fight back against those who would try to diminish that power for profit.
*I use the term "women" here, but I recognize that not all people who breastfeed/chestfeed are women, and that not all people who give birth can or choose to breastfeed/chestfeed.
Jacqueline Schafer is an advocate for the safety and success of children, families, and the communities where they live. She is pro bono cooperating counsel for Legal Voice, a world traveler, and in-house counsel for a national child welfare nonprofit.
Author Profile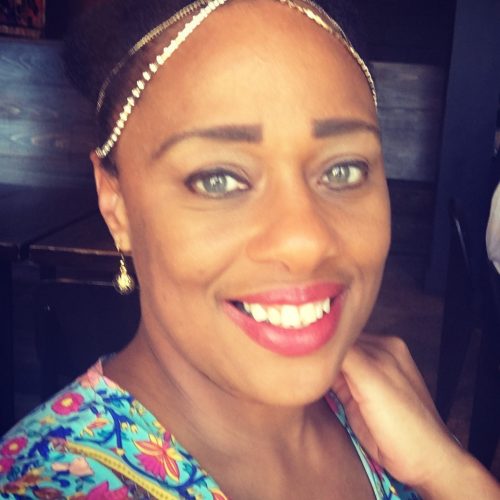 Te-Erika is the Publisher of The Feisty News for Women.