By Mara Clarke, Founder, Abortion Support Network
This piece was written before the COVID-19 pandemic came to Europe. A second piece on the impact of the virus on Abortion Without Borders and their clients is to be published in the coming weeks.
—
"I always wondered why somebody didn't do something about that. And then I realised, I am somebody." This is an image I saw on social media some time ago. My abortion activism began many years before today's social media existed, but when I first saw this image, I grabbed it and started using it as my avatar. This is exactly how abortion funders think. There are people who need abortions, and people who can help them get abortions. It is, in fact, just that easy.
Abortion Without Borders, or AWB for short, is an initiative formed of six organisations in multiple countries who had been working separately to help people access abortions for between two and thirteen years.
The way it works is simple. If someone has a crisis pregnancy, they are able to contact a helpline in Poland. This helpline is run by Kobiety W Sieci in Poland, who have been providing pregnancy options counselling via phone, email and a website for more than thirteen years. People will then be signposted to Abortion Dream Team (Poland), Women Help Women (global), Ciocia Basia (Germany), Abortion Network Amsterdam (The Netherlands) or Abortion Support Network (United Kingdom) depending on their individual needs and stage of pregnancy. Service users are able to get advice and information, including contact details for reputable providers of early medical abortion pills or with funding, information and practical support to travel abroad.
AWB has come together due to the impossible situation cause by Poland's abortion law. The initiative allows all of the groups involved to expand their existing services to reach more people, in particular, people unable to take early medical abortion pills and those who do not have financial means. In addition to helping people access abortions, we hope AWB raises awareness of the fact that providing information about abortion, taking abortion pills, and traveling abroad for abortion is legal for people in Poland.
Since the helpline went live on 11 December 2019, we have received more than 1,000 calls from people seeking help. Most of these people have been in their first trimester and have been able to access safe abortion with pills. The others have been signposted to AWB organisations and given the assistance they've needed to travel to Germany, Holland, England or elsewhere for care.
Clients we've heard from have included:
"Good morning, I am from Poland and contacted a clinic in England. I am asking for an urgent abortion due to the late time and my condition. I am 22 weeks pregnant with a fetal malformation. I can arrive even tomorrow, just tell me the date I can come. I am at the end of my strength, please help and urgent appointment. Please help in organizing the procedure. I have little time and therefore I urgently ask you to sign me up for surgery and contact the clinic."
(This client should have been allowed an abortion in Poland for foetal indications, but could not find a doctor who would carry out the procedure)
A Polish woman who tried to do an early medical abortion with pills twice, but it failed both times. She had no financial resources left because she had spent what little money she had on abortion pills. She was a single mum and full-time caretaker to both her children and her disabled parent, leaving her unable to work and dependent on benefits. The unplanned pregnancy negatively impacted her mental health and no one in her life knew about the pregnancy or her plan to abort. Abortion Network Amsterdam was able to cover her travel costs, while Abortion Support Network paid for her abortion.
AWB has received a fair amount of media coverage, a few calls from trolls and quite a few calls from people thanking us for existing.
Services provided for Abortion Without Borders include, but are not limited to:
Pregnancy options counselling, including unbiased, factual information about abortion,
Information on reputable organisations offering safe medical abortion pills,
Practical information about the least expensive way to arrange a safe abortion and travel,
Information on clinics in Germany, The Netherlands, the UK and elsewhere,
Financial assistance towards the cost of abortion and travel,
Free accommodation in volunteer homes or in paid-for-by-AWB accommodation,
Polish speaking volunteers (or ability to speak to service users with a translator) as well as translation services at clinics that do not have Polish-speaking staff,
Other forms of support that are necessary and possible.
Travelling abroad for an abortion is not a new thing – it has been happening around the world forever – as has the practice of people joining together to help those who need abortion care. We are here because we believe that getting an abortion shouldn't depend on where someone is born and what passport they carry. The only person with the right to decide to continue or end a pregnancy is the person who is pregnant – not governments or churches or bad laws or policies. We stand with anyone in Poland who needs an abortion, not just with words, but with funding and practical support.
Further information:
Social media:
Kobiety w Sieci (FB) (INST)
Abortion Dream Team (FB) (INST)
Abortion Network Amsterdam (FB) (INST)
Ciocia Basia (FB)
Women Help Women (FB) (TW) (INST)
Abortion Support Network (FB) (TW) (INST)
The abortion law in Poland: abortion in Poland is illegal except in cases of rape, when the woman's life or any aspect of her health is in jeopardy, or if the fetus is irreparably damaged. However, it is usually very hard to find an abortion provider who will provide an abortion, even under these circumstances.
Kobiety w Sieci believes a person must have reliable information on how to have an abortion in a country safe for their health. For 13 years, Kobiety w Sieci has been providing people in Poland with pregnancy options counselling, including unbiased, factual information about abortion and going forward will be the first port of call for anyone seeking assistance from Abortion Without Borders.
Abortion Dream Team are an informal initiative aimed at breaking the stigma that exists around abortion in Poland. We talk about abortion as a normal part of life, without taboo, drama, distortion or fear. We travel around Poland to talk about safe abortion with pills and other methods of terminating pregnancy, because we feel this is both important and necessary.
Abortion Support Network (ASN) is a volunteer-driven charity that provides financial assistance, non-judgmental information and accommodation to those from Poland, Ireland, Northern Ireland, Malta, Gibraltar and the Isle of Man forced to travel and pay for abortions abroad.  While other organisations campaign for much needed law reform, ASN provides the thing needed most immediately: money.
Abortion Network Amsterdam (ANA) provides practical support for people who don't have access to legal abortion in their country of origin or those whose access to abortion is limited to 12 weeks. We help them have abortions in the Netherlands by arranging accommodation, appointments, transportation, translation and, when needed, by offering financial support
Ciocia Basia is an activist group created to help people from countries where abortion is still illegal. Our mission is to enable them to access safe abortion in Berlin. We facilitate contact and appointments with confidential, non-judgmental counsellors and medical professionals. We translate from Polish to German and provide free accommodation in volunteers' homes. Moreover, we offer financial support for people who cannot afford to pay for their travel costs and medical procedures.
Women Help Women is an international activist non-profit organization working on access to abortion. We are feminist activists, trained counsellors, medical professionals, and researchers based across four continents who have a strong focus on supporting self-managed abortion, especially in places where abortion is restricted by laws, stigma and lack of access. Our projects include: (a) a global telehealth service that provides information, support and abortion pills to women around the world and (b) partnerships with local feminist groups around the world to support increased access to abortion pills.
Author Profile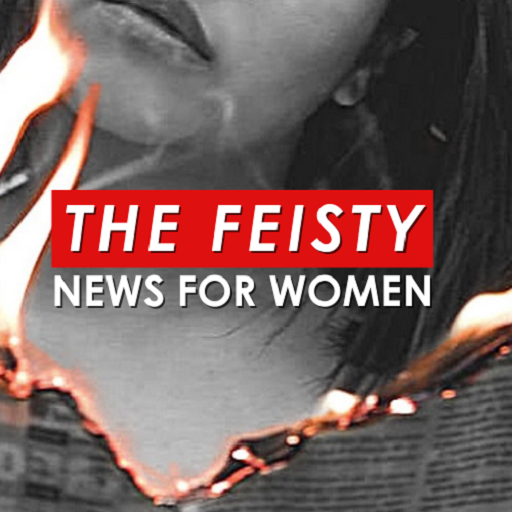 Content Produced by Media Partners that Highlight Women