A Boston-based healthcare organization has placed five female presidents at the helm of its affiliate organizations, reimagining leadership in healthcare and motivating a new generation of medical workers, according to Beckers Hospital Review. Michael Dandorph, the CEO of Tufts Medicine said he is proud to have women bringing expertise and devotion to his company.
"I'm incredibly proud of our five women presidents and all of the women across Tufts Medicine who bring their passion and expertise to our organization every day. We are reimagining healthcare together." Dandorph wrote on his LinkedIn Account sharing Tufts Medicine's posts that presents all five female presidents.
The Fabulous Five
Amy Hoey
Amy Hoey was the inaugural woman and maiden nurse to hold the position of president of Lowell General Hospital. She began her career at St. John's Hospital (now Lowell General's Saints Campus) as a unit secretary. She rose from nursing unit manager to CNO nursing officer and later a COO before assuming the president's office in 2022.
She has been at the forefront of advocating for women's representation in masculinity-dominated jobs. She sees clear signs of people encouraging one another and applauding their achievements in settings traditionally characterized by less trust and little teamwork. Tufts Medicine now has five female presidents, which Miss Hoey says has created the spirit of togetherness and a common goal.
Emily Young
The second executive from Tufts Medicine Systems is Emily Young. Young's career, which started at Blue Cross, has risen through the ranks, and she credits her various female mentors for fostering safe and collaborative workplaces, enabling her to build her career.
Emily is promoting a similar experience in her workplace, especially for future generations of female healthcare leaders, as she has learned from inclusive workplaces throughout her professional life.
Diana Richardson
Diana Richardson is the third executive at Tufts Medicine who began her career as an ambulatory practice's front desk officer. Her professional trajectory has taken an irregular course, culminating in her appointment as Tufts Medical Center's COO in 2019 before she was appointed the president in 2022. She attributes her success to her colleagues female presidents.
"We each bring something different to each meeting, and we all have our own lanes, but everyone is free to express herself…We tend to be direct and willing to say what is often difficult, but we also know how to cool off and focus on our vision," Diana Richardson explained. "I've worked with several fantastic female coworkers and managers throughout my career, but Tufts Medicine's network of female presidents is unique," shared Richardson.
Kelly Corbi
Kelly Corbi arrived at Tufts Medicine in 2022, practicing in public and academic healthcare, ambulatory services, specialized nursing, and managed care. Corbi admits seeing so many female executives greatly inspires her as a woman and healthcare executive.
Patricia O'Brien
The most recent of the five women to join the leadership team is Patricia O'Brien. O'Brien is in charge of Tufts Medicine Care at Home. She has previously held positions where women's voices were muted or absent. Since joining the Tufts Medicine team, Patricia has had different experiences. She explains the broad effects of having women in leadership positions on her current employer. "The number of female leaders at Tufts Medicine demonstrates our system's inclusiveness," O'Brien said.
The healthcare industry is a vital sector that requires competent leadership to ensure the delivery of quality care to patients. Having five women at the helm of the healthcare industry brings a lot of benefits to the sector and the society at large.
Author Profile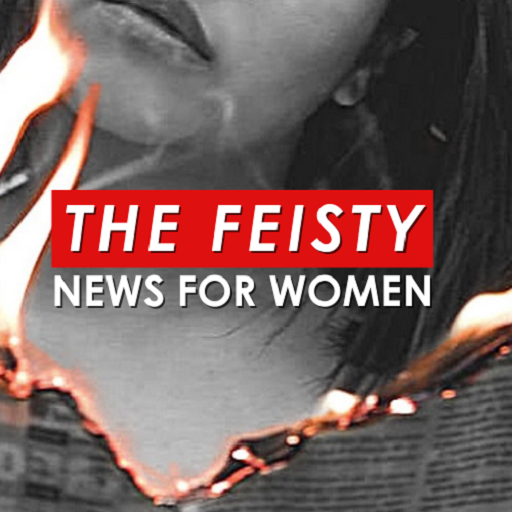 Staff Writers for The FEISTY News are women and men dedicated to women's empowerment.