I was 19 years old when I met my first partner and had never really had a proper relationship before. I grew up in the UK and he was from New Zealand. Compared to me I thought he was terribly mature and worldly wise. In comparison, my life had been very sheltered and I barely knew how to boil an egg or peel a potato! We had only been together four months when he asked me to go back to NZ with him. I was already pursuing a career in travel but this was even more than I ever dreamed of! I jumped at the chance to leave 'boring' England and start my life in a new country, on the opposite side of the world.
This was in 1992 and we decided to get married in 1994. We were both 21 and I had my doubts. To be honest, I felt rather like a dog at times, always doing as I was told and receiving a pat on the head when I was a 'good girl'. He put me down a lot and I had become very isolated. But the wedding was to be in England and my family and all my friends and people in the tiny village I had left behind were super excited. I felt like Cinderella in their eyes and didn't want to shatter their illusion.
In the end, I stayed in that marriage until 2013 – a classic case of staying for the sake of the children. My sons were 14 and 16 and I had hoped to be able to hang in there until they had both left home but I reached the stage where I had actually thought of faking my own death, Julia Roberts style. In hindsight we were both far too young to get married and there were many red flags I did either not see or act upon. I hadn't grown into myself as a person yet, had no life experience and as I began to grow and evolve, particularly once I became a mother and grew more of a backbone, my husband didn't like it and did his utmost to try and hinder or control me.
Things Change
My marriage ended in 2013 and I met my second husband in 2015. At that time I had just come into my own as a person. I was raising my boys solo, one was at university and the other fast approaching adulthood. For the first time in my life I was completely comfortable in my own skin and not looking to meet anyone at all. In fact I had totally resigned myself to spending the rest of my life alone and I was OK with that.
Then I quite literally walked into the man who would become my husband in the hardware store! I was very cautious about trusting anyone again and despite talking with me over FB for six hours every single night, I didn't agree to a date for two months. He was a lot younger than me and hadn't been married before and at first I was like 'No way, I don't care how nice he is!'
What eventually made me realize I had to give him a chance was that he accepted me exactly as I was and didn't care in the slightest about any of my history or 'baggage'. Unlike my first husband, he saw no need to change me and he was willing to give me all the time in the world to be ready to get to know him better. That meant a lot. He was happy just to talk and really get to know me and that was all I had dreamed of in a potential partner. Up until that point I'd received a lot of interest from men but they were so shallow in comparison and kept sending me pictures of parts of them I didn't want to see! There was no getting away from it, this guy was
the real deal. I'd never met anyone more honest and genuine. I would have had to be a fool to walk away.
Second Time Around
Oh goodness, my second marriage is different in so many ways! For a start we are a team, two absolute equals. There is no 'boss' like in my first marriage. We respect and accept each other completely and everything is shared equally, there are no gender assigned roles.
We actually spend every moment together as we have worked together as well as living together since 2016 and even spent 5 years travelling the length of NZ in a tiny van as travel writers and photographers, it was amazing! People are always amazed that we can spend so much time together and not argue but we never have and we put that down 100% to communication.
My second marriage is 100% open and honest, no secrets. I don't feel the need to hide anything in this marriage because I don't have to worry about 'getting in trouble' like I used to. I guess the biggest thing about my second marriage is that the two of us are really on a journey together. We have both grown so much as people and acknowledge that being together has made us both better people.
I really like myself as a person a lot more now because I'm allowed to be 100% authentically me. This relationship has given me the opportunity to become who I was always meant to be and achieve more than I ever dreamed of. If my life were to end tomorrow, I would be happy knowing that I really did get to make the most of it.
~ Jackie Norman, ja****@li***************.com" target="_blank" rel="noopener">LivingShamelessly.com
Author Profile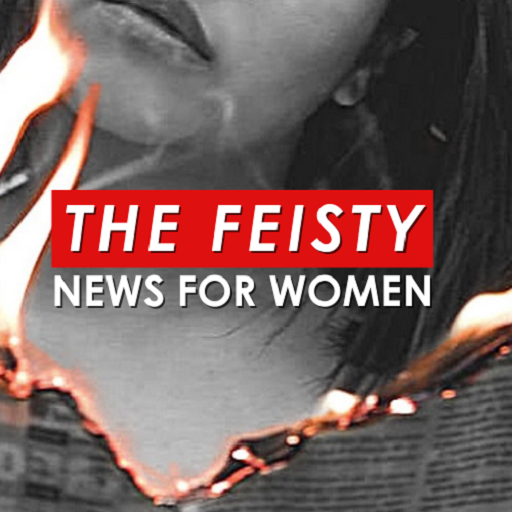 The Feisty News Contributors create guest posts for the advancement of women.