[ad_1]

GOSHEN — It's not uncommon to see Tiffany Marcinek preparing food in a kitchen.
Whether it's her own space or at a friend's house, Marcinek has been long dubbed the go-to person for catering.
But for the past three months, she's been focusing on her craft in a brand new kitchen of her own as part of her new food trailer, called The Ledges.
Located on the lawn of Marcinek's historic home, which also shares the same name, the Goshen roadside eatery boasts small "farm to wagon" dishes with seasonal and locally-sourced ingredients. The Ledges opened its window to the public in May.
"I've been a foodie and cooking most of my life and I just decided to make it my work," she said. "I've just been into food my entire life — it's always just been a natural thing."
Marcinek credits her grandmother with helping her navigate her way around the kitchen, but remembers adopting a love for food while watching cooking shows on TV as young as 8 years old and marveling. Some of her favorites were Julia Child and "The Frugal Gourmet" with Jeff Smith.
The Ledges
When Marcinek bought her 27 Main St. home in 2010, she envisioned sharing the Dutch Colonial style home with others. At the time, the house was in foreclosure and needed quite a few repairs to bring it up to code.
"It's just a neat house," she said. "I knew when I bought it that I wanted to turn the house into either a restaurant or a bed & breakfast or an event space for weddings or small parties."
Since moving in and fixing up the house, Marcinek has found a few postcards from bookstores showcasing the house in 1911.
On the front of one of the postcards, the home is referred to as "The Ledges," which in turn inspired Marcinek to name her food wagon after the historic home.
For the past two decades, Marcinek has been working in the ophthalmology field as a surgical coordinator at the Eye Physicians of Northampton. Though it has always been a dream of hers to open her own restaurant, she didn't pursue her vision until more recently. During the struggles of the COVID-19 pandemic, she lost three of her loved ones to unrelated causes, including her mother, and her perspective began to shift.
Her kids were finally at the right age where a new business venture wouldn't interfere too much with their daily lives and her finances were in order, and her husband Paul Marcinek offered his support.
"My mom was only 66 when she died, and I realized that life is short … what am I waiting for?" she said. "Things fell into place all at once."
In 2021, she made the business official and formed an LLC.
When she first bought her food truck, the purchase included a van to tow the trailer, but Marcinek sold it. And because her current vehicle is not equipped to tow the trailer, the food wagon remains stationary, for now, at least.
She also attended Holyoke Community College MGM Culinary Arts Institute's free, six-week line cook training program as a way to see how she would fare in a professional restaurant setting.
On top of working at Eye Physicians of Northampton and attending the training program, she got a job at The Rapids Bar & Grill in Huntington, which has since closed when the building's owner sought to sell the building, she said.
She officially opened The Ledges this spring with help from her 20-year-old son, Jadyn Kopie, whom she calls the "face of the business" as he runs the register and interacts with all of the customers. In addition to helping his mother, Kopie, who is a business major at HCC, is taking private flying lessons in Northampton to one day become a pilot.
The menu
Currently, the business is offering soups, salads, sandwiches, and small plates. Some of the regular items include organic, grass-fed, nitrate-free, beef hot dogs, quarter-pound Black Angus beef hamburgers, quarter-pound quinoa veggie patties, grilled cheese with melted fontina on a choice of white, wheat, rye or gluten-free bread, and garden salads, with greens from Pause & Pivot Farm in Williamsburg. Prices are between $4-$5 for hot dogs, $7 for burgers, $7.50 for soups and $11 for garden salads. She also sources from Lombrico Farm in West Whately, Oliver's Farm Stand in Goshen and Marty's Local in South Deerfield.
One of the more recent specials include a caprese burger with a Black Angus beef hamburger or quinoa veggie patty, sliced tomato, mozzarella, basil pesto and a drizzle of balsamic reduction on a grilled bun or bun-less on locally-sourced lettuce.
"I try to keep things fresh and local, and provide a quality dish," she said. "I also don't do anything fried, which has proven to be a bit polarizing — either people are completely turned off or they go out of their way to find me."
The locals, she says, have been especially welcoming with many becoming repeat-customers.
In addition to not serving items like french fries, she also noted that The Ledges does not sell any kind of soda. Marcinek says it's important for her not to sell something she doesn't buy for her own house. The food wagon sells bottled water, Pellegrino and a blueberry lemonade made with Wild Maine blueberries from local farm stands.
With an eye on sustainability, she does provide compostable cutlery and marine biodegradable straws. She also has aims in the future to further cut back on her plastic use.
The Ledges is currently open 11 a.m. to 7 p.m. Thursday through Monday and will stay open as long as the temperatures outside aren't freezing.
As a self-proclaimed "Halloween nut," who installs a haunted display in front of her house every year, Marcinek says that patrons can expect to see a haunted food wagon as well, filling at least 13 of the 50 outdoor seats with life-sized skeletons.


[ad_2]

Source link
Author Profile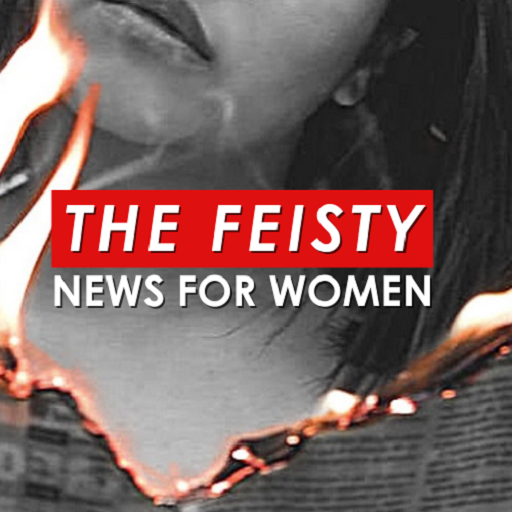 Content Produced by Media Partners that Highlight Women