[ad_1]

FORT WORTH, Texas — It's less than an hour after Colorado, a 20 1/2-point underdog, shocked No. 17 TCU — and the entire college football establishment — and disbelief hangs over Amon G. Carter Stadium. A few hundred yards away, Constance Schwartz-Morini sits in the back of a black SUV heading to a private airport, sifting through her smartphone as hundreds of congratulatory messages pour in.
Schwartz-Morini is one of the few leaving TCU who isn't the least bit surprised at what she witnessed. A Colorado team that finished 1-11 last year, newly led by NFL legend Deion Sanders, underwent the biggest roster overhaul in college football history and just defeated an opponent that played for the College Football Playoff national championship last season.
A New Yorker with a deep Rolodex of sports contacts, Schwartz-Morini is Sanders' business partner and manager, and much like Colorado's new head coach, is like nothing college football has seen before.
Snoop Dogg calls Schwartz-Morini "a consigliere." Sanders calls her "a visionary" and a "pit bull in pumps." Colorado athletic director Rick George calls her "unique," and says she has both Sanders' and Colorado's "best interest in mind."
Read more: Will Deion Sanders be a target in next NFL coaching search? League execs say 'definitely' 
In the car, one of the first calls she makes is to Sanders, fresh off of his first FBS victory, led by his son Shedeur, who threw for a school-record 510 yards. The call is brief. The tone is celebratory. Schwartz-Morini informs him that during the broadcast, Sanders was featured in three national commercials — an Aflac ad co-starring Nick Saban; a new campaign for California Almonds; and a third, for KFC, which included his entire family.
It was a big day for Colorado, Deion Sanders and his brand.
The advertisements were all shot before Sanders' surgeries to remove blood clots in both legs this offseason, and Schwartz-Morini had forgotten they were scheduled to run during the nationally televised season opener. Her team at SMAC Entertainment — it stands for Sports Media and Culture and includes Michael Strahan, Erin Andrews and Wiz Khalifa among its clients — knew the spots would be airing. Still, she'd been so focused on the Buffaloes' debut that she didn't realize it until she was in George's suite. Seemingly every time she looked up at the TV, Coach Prime was on the screen.
"I had a group text going with my team: 'This is amazing!'" Schwartz-Morini says. "Yes, it was exciting to win this first game, which we all knew he could, but it's the first game. We have a long season ahead of us. I'm thankful for the brand partners for believing as well, but we are also now taking a breath. … We've got a long few months ahead of us."
---
A Yonkers, N.Y., native, Schwartz-Morini grew up a fan of the Yankees, Giants and Rangers. Her dad, a former Marine, worked for MTA, the public transit authority. Her mom was a schoolteacher who later became a florist.
"I'm a blue-collar kid through and through," she says proudly. "I always say I grew up in the shadow of Scarsdale, and then I grew up in the shadow of Syracuse going to SUNY-Oswego, so I had an attitude out of the gate."
She graduated in the early 1990s in what she describes as the "dark ages" — as in pre-internet. She sought a career in advertising; she loved the creative element and was drawn to the idea of creating campaigns. She signed up with an employment agency, which pointed her toward an entry-level job with NFL Properties.
"It was similar to how my whole career has gone. My gut just went off — that's where I belong," Schwartz-Morini says.
Unfortunately for her, that job had been filled. She was advised to get office experience and learn everything she could in that capacity. So she did. Ten months later, she returned to the employment agency to inquire about any opportunities within the NFL. A job with Maureen Rosen, vice president of corporate sponsorships at NFL Properties, had opened. It would prove to be Schwartz-Morini's big break.
"Once she saw how eager and hungry and capable I was, she said the more I could handle, the more she would let me do," she says of Rosen.
Schwartz-Morini worked at the NFL for a decade, eventually becoming the league's director of television programming and entertainment marketing.
"(Rosen) taught me everything she knew, and there were certain lessons that she taught me that to this day that I pass on to everybody that has ever worked with us at SMAC," Schwartz-Morini says. "That is the golden rule, which is, when you mess up — I use a different word — which you're going to do, you have to own it and go right to your boss and say I messed up. Because the more that you try to lie about something or just do it on your own, it'll snowball and then it's just too hard to ever fix it. That's literally the golden rule of working with me."
In 2001, Schwartz-Morini left the NFL to become a vice president at talent management agency The Firm, creating its strategic marketing and sponsorship division. For almost a decade, she managed Snoop Dogg as his career soared well beyond his music and helped him launch the Snoop Youth Football League. She was also the driving force behind Michael Strahan's transition from Super Bowl champion defensive lineman to Emmy-winning host, TV producer, entrepreneur and bestselling author. In 2011, she and Strahan co-founded SMAC.
Though Schwartz-Morini had met Sanders while working at the NFL, the relationship grew through Snoop Dogg's annual Snooper Bowl game, where his teams often competed against those in Deion's Truth youth football program.
"After one of those games, he called me and said, 'I'm looking for a new team. Could you tell me who handles Snoop's marketing or Snoop's PR?' I said, 'I do,'" she says. "And he just kept asking all these questions, and I said, 'Well, do you want to work with me?' He said, 'That would be great. Let's meet on that.' And that's how our relationship really started."
That was about 14 years ago. In 2011, the Super Bowl and the Snooper Bowl were in Dallas. The league's "NFL Honors" broadcast wanted to introduce the new Hall of Fame class, but Sanders, one of the candidates expected to be announced, was preoccupied. His team and Snoop's team were playing amidst an unusual ice storm. As everyone shoveled snow off the field, the show producer pleaded with Schwartz-Morini to get Sanders over there.
But she pushed back.
"I was like, 'He's in the middle of a game for his kids. He's not leaving. If it happens, call me, we'll figure it out,'" she says.
So Schwartz-Morini improvised. She grabbed Snoop.
Why don't you stop the game and make this announcement?
"It was really special because those guys are real friends, not Hollywood friends," she says. "The fact that they're amongst the kids and they stopped the game and everybody goes crazy and they announce that he's going in (to the Hall of Fame), and we are all muddy head-to-toe. We couldn't even get his car out because the parking lot was just stacked. A team mom had this small two-door car, and we jumped in, all muddy, and raced over to where NFL Honors was broadcasting, and he just went out in his coaching gear. But that is who he is."
---
In 2020, Deion Sanders was at a crossroads. And if not for Schwartz-Morini's influence, he might be spending his Saturdays fishing. After three seasons as offensive coordinator at Trinity Christian School in Cedar Hill, Texas, Sanders' youngest son, Shedeur, was graduating. And Sanders wasn't sure what to do next.
Prime was at a shoot for NFL Network when Schwartz-Morini stopped by.
"I've been baking one of my ideas, and I'm ready to tell you about it," Sanders told her. He had reached out to the athletic director at Florida State; he wanted to help his alma mater recruit.
"I said, 'What do you mean, you wanna help them recruit?'" Schwartz-Morini recalls. "'Why would you help them recruit? Why wouldn't you just go for it and be a head coach?'
"And he looked at me with this pause, like he does when he's processing, and he said, 'You're right. Let's go for it.'"
Schwartz-Morini called a friend who was a coaching agent to seek guidance. Though about 90 percent of FBS head coaches are represented by one of four firms that each have been in the game for decades, that detail was hardly a deterrent.
"She's an innovator, a creator, smart, intelligent, but mostly she's timely. Very timely," Sanders, 56, says. "She knows what she wants, and she's not gonna give in.
"She pretty much established the whole team that was behind the scenes. She got all the intricate details of helping me prepare for my interviews, which was phenomenal with all the intel that you need to prepare, and just connecting all the dots of the who's who behind the curtains that I had no idea about."
Hired by HBCU Jackson State in 2020, Sanders went 27-6 at a school that hadn't had a winning season in the previous six years. Sanders' team and staff tapped into social media to provide observers with a rare window into a program that became a fascination. Fans couldn't get enough of them. Jackson State set an FCS attendance record for back-to-back seasons, averaging 43,500 fans.
"I'm not comparing coaching youth football and high school to the collegiate level, but when you're Deion Sanders, and you're a Hall of Famer, the only athlete to have played in a World Series and a Super Bowl, and have this commitment to these children, I knew he could do this if given the opportunity," Schwartz-Morini says. "And now as he said, 'Do you believe?' I think people are catching on to our partnership and our vision, and just his belief in faith and his belief in kids."
The "Prime Effect" at Colorado was instantaneous. Many of his Jackson State players — including his sons Shedeur, a gifted quarterback, and Shilo, a heady defensive back; and two-way star Travis Hunter — followed him to Boulder to a program that had been insignificant for 20 years. While the media picked Colorado to finish 11th in the Pac-12 preseason poll and outsiders scoffed at his unorthodox methods, some of those same skeptics are doing a 180 to hop on the Buffaloes bandwagon.
Season tickets sold out for the first time in 27 years within four months of his arrival. Colorado's Buff Club, the athletic department's fundraising arm, has smashed school records with over $28 million in donations — nearly $8 million more than it received for fiscal 2022. Game tickets are at a premium; the cheapest available for the Buffaloes' home opener against Nebraska on Saturday was $350. And on Nike's website, all the Deion-related Colorado items are sold out. Coach Prime famously may not be hard to find, but T-shirts and workout apparel branded with his mantras now are.
"It's Operation Coach Prime. I'm like, fire up the factories!" Schwartz-Morini says. "They've already sold out of everything at the bookstore. They sold out of everything online. So I'm like, how do we amp this up?"
---
Twenty-four hours before Deion's home opener against Nebraska, a 36-14 victory that lifted the program higher into the stratosphere, Colorado's practice looks different than any other in college football. Players wear jerseys with their social media handles, not their last names, on their backs. The sidelines are overflowing with sports celebrities, from Terrell Owens to NBA stars. The scene is reminiscent of USC's glory days two decades ago, when the likes of Snoop Dogg and Will Ferrell popped in on practices.
"Boulder is the new Hollywood," says Mattrell McGraw, a product line manager with Nike. "T.O. is here. Shannon Sharpe is coming tomorrow. Wu-Tang is coming. Michael Irvin's coming. Stephen A. (Smith) is coming. This is insane. It's like a rocket ship. There is no one like Prime."
Opportunities abound for not only Sanders, but also his sons and Hunter, all of whom are represented by SMAC for name, image and likeness opportunities. Among the NIL deals the players have landed: Beats by Dre, Brady Brand, Gatorade, Actively Black athleisure wear and KFC.
"We treat our student-athletes the way we treat all the professionals in the season of, is this something you would use if you weren't getting paid for it?" says Schwartz-Morini. "That is something I would always tell Michael (Strahan) and Coach Prime when we first started working together."
Schwartz-Morini's business approach is rooted in the same outlier vibe that has enabled Sanders to do things few believed he could. They don't get tangled up in the confines of why something can't work, they instead live in the belief of why it will. In this regard, she and Sanders are kindred spirits.
"We leave it to all the naysayers on why we can't," she says. "It's been like that since I started working with him and just what his next steps were. Same with my career. There are parallels with him and with me in this sense: The more people who tell us why we can't do something just puts the battery in our back of why we can do it."
(Illustration: Eamonn Dalton / The Athletic; photos: Ron Jenkins, Cindy Ord / Getty Images)
[ad_2]

Source link
Author Profile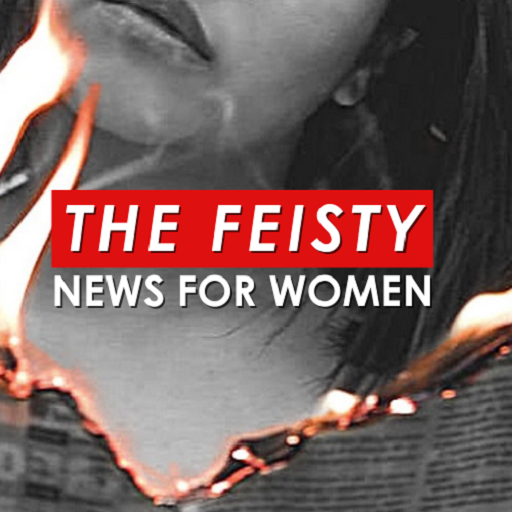 Content Produced by Media Partners that Highlight Women