[ad_1]

More than 30 businesses across Benton and Franklin counties took the extra step of becoming state certified as a small business owned by a woman or minority woman, adding their names to an online directory and putting them in position to bid for a share of government contracts.
Lynn Carlson, owner of Gemini Corps LLC in Kennewick, said the certification makes it simpler to contract with her company, which specializes in organizational development and diversity, equity and inclusion efforts, providing services in cultural competency, assessment, strategy and training.
"I originally did it as a competitive advantage since that's sort of the point, to be able to lift up small businesses and woman-owned businesses so they can compete against larger firms," said Carlson, whose business is a state-certified woman business enterprise (WBE).
"For some of my current clients, it was ease of contracting. Because I'm on the roster, it makes it easy to contract with me, especially with the higher limits, without having to go out to bid or a major request for proposal."
Based in Olympia, the Office of Minority and Women's Business Enterprises (OMWBE) offers certification to small businesses owned and controlled by minorities, women and socially and economically disadvantaged persons.
Government contractors or municipalities often must meet federal requirements for giving a share of subcontracted work to historically disadvantaged groups, allowing them to achieve supplier diversity goals.
Carlson said the certification provides a platform to find subcontractors who otherwise would not be able to participate in these business opportunities. "Even if I'm not personally available and someone reaches out from a state or municipal entity, I can partner with someone to fill the need," she said.
Tri-City certifications
Currently, the OWMBE has certified 32 women-owned business across Benton and Franklin counties, including those that are state certified as a WBE, minority and women's business enterprises (MWBE), or federally certified as an airport concessionaire disadvantaged business enterprise (ACDBE), disadvantaged business enterprise (DBE) or small business enterprise (SBE).
Across the state, there are just over 2,000 women-owned businesses certified with the OWMBE.
Business loans
Federal contracting isn't the only reason a business would seek this certification with the state, said Tim Kenney, OMWBE director of communications.
"Our services make sure there's additional benefits for businesses as well. Cities and counties and such use our directory when they have contracting needs, and we also offer the Linked Deposit Program (LDP) for those eligible for a business loan. We have programs that focus on business development and certification which also helps increase visibility, so people come to us even if they're not doing government contracting."
State lawmakers created the LDP in the early 90s after determining minority- and women-owned businesses had been historically denied access to capital – a key barrier to the development of these types of businesses.
The program links state fund deposits to loans offered by participating financial institutions to qualified minority and women-owned businesses. The deposits are made below market rates with the savings passed on to borrowers through an interest rate reduction of up to 2%.
Carlson wasn't aware of the LDP and hadn't taken advantage of it.
"Lucky for me, I haven't had a need for capital," she said. "But I do a lot of small business venturing and support and access to capital is usually the first or second question so it's nice to know that vehicle exists."
Requirements to participate in the LDP include certification as a WBE, MBE, MWBE or combination business enterprise with a loan not exceeding $1 million for a term under 10 years. There's also a lifetime cap of $5 million per eligible individual.
Set asides
Priscilla Martinez, owner of Del Sol Inc., a state certified MWBE based in West Richland providing janitorial services, has been an MWBE-certified business for 10 years and holds work contracts mostly outside of the Tri-Cities, including the west side of the state, Oregon and Idaho.
At one point, about half of her business came from contracts known as "set asides," which are designated by the federal government for historically disadvantaged businesses.
Currently, she has just one contract as an MWBE.
"When we found out about (certification), the government had a lot more set asides for minority and women-owned businesses, and now we just always get recertified. Now, there's a lot more set asides for disabled veterans and veteran-owned businesses. It changes with the election cycle," she said.
Despite having a single contract, Martinez said it provides enough value to make it worth her while. "We're always looking for new contracts and this helps find out if some might be set aside for us and it would give us an opportunity to bid. One contract may not seem like a lot but it's worth it for us and we're happy with it," she said.
Challenges
Salina Savage, co-owner of Apogee Group, and a previously certified WBE, no longer holds this designation due to growth in her business.
To qualify, companies must have gross receipts of under $30.4 million over three years and a personal net worth below $1.32 million. The most recent winner of the Association of Washington Business' Employer of the Year, Savage said she didn't find the kind of support she sought from the OWMBE at the time she qualified for certification and described the effort as "painful."
She felt the OWMBE "hindered" her from getting additional North American Industry Classification System (NAICS) codes, a prerequisite to bidding on state work. Conversely, NAICS codes aren't a prerequisite for bidding on federal contracts, allowing businesses to partner with others offering previous experience in an industry.
Savage said she found it challenging to get work on the west side of the state and felt the agency was "detrimental to us on the east side," describing it as "reverse discrimination," based on geography.
Kenney acknowledged OMWBE needs more staff on the east side of the state.
"While OMWBE serves the entire state of Washington, historically we have not had the funding required to expand our team of certification analysts to eastern and central Washington. We identified this as a barrier for businesses, and we secured funding in the past few years to address this concern and expand our statewide presence. OMWBE now employs three full-time employees in eastern/central Washington, and we plan to add two more full-time employees in these areas as well," he said.
Savage said she did have a great experience with the contract she landed for the Seattle Tunnel Partners Project to haul concrete segments for highway infrastructure, but eventually looked elsewhere to build her business. Apogee Group no longer performs state work and mostly contracts on the federal level or out of state, including with the National Nuclear Security Administration, a contract worth hundreds of millions.
Cost of certification
Certification by the OWBME costs between $25 and $100, depending on type, and takes about 60 to 90 days. Kenney said an effort is underway to eliminate certification costs entirely.
To qualify, businesses must have assigned NAICS codes based on the goods or services provided, meet the limit on gross receipts, and have a primary owner who is socially and economically disadvantaged.
Extensive documentation is required for certification, including tax returns, citizenship papers, a personal net worth statement, organizational chart, and more.
"I don't actively seek out state contracts because the administrative burden isn't worth it, and there usually aren't a lot of opportunities on the east side," Carlson said.
But overall, she feels the effort for certification has been worth it.
"I've gotten one or two paid clients a year, so it has paid for itself in the time to do it initially and recertification. Even if I don't take a contract or win their business, it's nice to know what's going on and have those contacts for the future," she said.
Search Go to: omwbe.wa.gov.
[ad_2]

Source link
Author Profile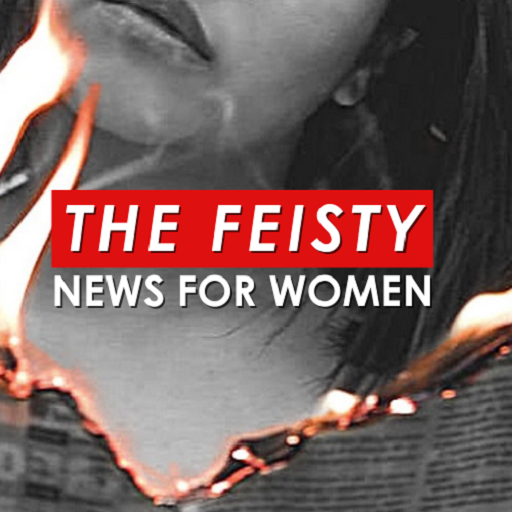 Content Produced by Media Partners that Highlight Women