[ad_1]

FORT WORTH, Texas—The University of Hawai'i women's volleyball team (7-4) closed out its non-conference schedule and the Fight in the Fort tournament with its second-straight sweep, defeating Florida State, 32-30, 25-23, 25-13 on Saturday at the Ed and Rae Schollmaier Arena in Fort Worth, Texas. Hawai'i showed its resiliency holding off the Seminoles (5-6) in the first two marathon sets. UH did not let FSU breathe in Set 3 shutting the door by keeping their foot on the gas to seal the win going away. In the win, three UH players put down 10+ kills, five scooped up double-digit digs; and three posted double-doubles.
 
Pin-hitter Caylen Alexander led UH with a match-high 15 kills to go with 13 digs for her fifth-consecutive double-double. She tied her career-high with four total blocks with a career-high three block solos.
 
Middle blocker Kennedi Evans had a career match for the Green and White, tying her career high with eight kills, while setting UH career-highs with seven blocks and a .367 hit% (8-1-15).
 
After a tough couple of matches, outside hitter Riley Wagoner rebounded with her fifth double-double of the season with 12 kills and 10 digs, while three-time reigning Big West Setter of the Week Kate Lang recoded UH's third double-double with 45 assists and 10 digs while leading the 'Bows to a .253 hitting percentage.
                       
Amber Igiede pummeled 14 kills with just two errors in 26 swings for a .462 hitting percentage to go with three blocks. Libero Talia Edmonds finished with a match-high 19 digs for her sixth-straight and ninth overall double-digit dig match.
 
Set 1 was a marathon and the longest set of the season for UH with 12 ties and 10 lead changes—including seven ties after UH served for the set at 24-22. FSU led early on, but a five-point run by the 'Bows which included three-straight blocks by Kennedi Evans and Caylen Alexander allowed UH to tie and overtake FSU, 18-17. UH held the lead until 16-13. The Seminoles surged on a 5-to-0 run to leapfrog into the lead at 18-16 which forced a Hawai'i timeout. UH responded scoring three in a row to see-saw back in front, 19-18 which caused FSU to use a timeout. The Seminoles tied the score at 21-21, but Hawai'i served for the set at 24-22 FSU, however held off two set points on a pair of Audrey Koenig kills which knotted the score at 24-24. From that point, the momentum swayed back-and-forth between the two teams with six lead changes. UH held off three FSU set points and converted on its sixth set point opportunity to hold off the Seminoles, 32-30.
 
Florida State jumped out to an early six point lead, 14-8 to force an early UH timeout. The Rainbow Wahine, who trailed by as many as six  later went on a four-point scoring run with Alexander serving to erase their deficit and take their first lead of the frame, 18-17. After five lead changes down the stretch. FSU led 23-22 when UH called its second timeout. The 'Bows came out of the TO to reeled off three-straight points on an Igiede kill and a pair of put-downs by Alexander to steal Set 2, 25-23.
 
Hawai'i ran away with Set 3. UH scored in bunches and led by as many as 12 en route to sealing their third sweep of the season, taking the final frame. 25-13.
 
Koenig led FSU with 14 kills and Addi Hultquist posted a team-high 14 digs.
 
Florida State came into the tournament leading the NCAA with a team hitting percentage of .347. Hawai'i's defense held the Seminoles to hit just .173–its lowest output of the season and UH had zero serve receive errors. The Mānoa Roofing Company was open for business, out-blocking FSU, 11.0-to-7.0, while the back row popped up 67 digs to Florida State's 58.  All five starting attackers had at least eight kills as Lang distributed a diversified offense to record 56 kills to FSU's 40 and had four service aces.
 
The first set was UH's longest since UH won Set 2 at Cal Poly in UH's only conference loss of 2022, 33-31, while the 'Bows 25-13 set 3 score was the most lopsided since winning Set 4, 25-9 to close out a win at CSUN in 2022.
 
Both Amber Igied and Caylen Alexander earned Fight in the Fort all-tournament honors. It is the third all-tourney honor for Igiede this year.
The Rainbow Wahine return home to host their Big West opener. UH will open with CSU Bakersfield on Friday, Sept. 22nd at 7:00 p.m. HT and CSUN on Sunday, Sept. 24th at and earlier 4:00 p.m. HT. Both matches will be played at the SimpliFi Arena at Stan Sheriff Center.

 
[ad_2]

Source link
Author Profile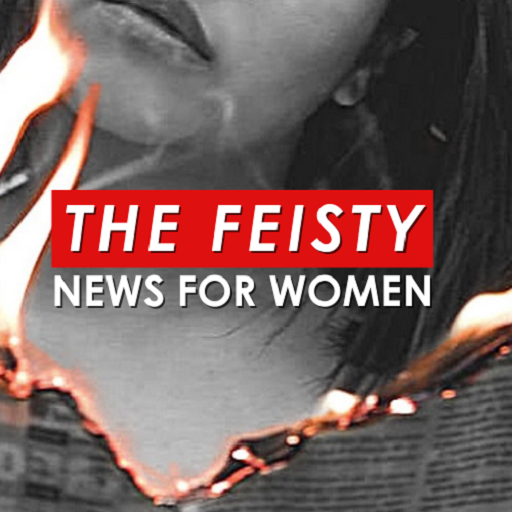 Content Produced by Media Partners that Highlight Women