[ad_1]


Sydney
CNN
 — 

A final roar of triumph shook Sydney's Stadium Australia as fans wearing red and gold punched the air, danced in flags and cried "España!" at the end of a Women's World Cup that FIFA claims is its most successful yet.
But a Spanish victory, secured even without some of the country's best players, has in some ways brought the tournament's off-field arguments full circle, from early complaints about unequal pay to renewed focus on La Roja and their fight against their country's soccer establishment.
An uninvited kiss by Royal Spanish Football Federation (RFEF) President Luis Rubiales on the lips of star midfielder Jennifer Hermoso on the winners' podium, just days after FIFA boss Gianni Infantino advised women to "pick their battles," only served to underscore how much work there is to level the playing field.
In Europe, the historical home of the sport, these familiar frustrations received a fresh airing. But in Australia, relative newcomers to the game's big leagues, the arrival of the world's best women's players has left old and new fans starry-eyed with possibility.
Despite placing fourth – the team's best finish at a World Cup – the ability of relative outsiders to make it that far has elevated Australia's Matildas to hero status. Statues are being built, money is being granted, facilities upgraded and murals designed as a reminder of how they "captured the imagination of the nation."
But many within the sport hope the legacy of this World Cup is not just ornaments of greatness but lasting change that gets more women and girls onto fields, pitches, courts and stadiums – and offers equal pay on the international stage.
Denis Doyle/Getty Images
Fans cheer Spain's victory while watching a live transmission of the FIFA Women's World Cup 2023 in Madrid.
For Australians, it seems like their moment may be now.
Arguments about a lack of interest in the women's game – evidenced by derisory offers for broadcast rights – were answered with record viewing figures. The Matildas' semifinal against England was Australia's most watched TV program since the ratings system began more than two decades ago, with an average audience of 7.2 million and reaching 11.15 million viewers.
"It really feels like we have brought the nation together over football, which some people might've said we were crazy if we had said this would happen a year ago," Matildas captain Sam Kerr told reporters ahead of the third-place game against Sweden.
But it did happen – and it's reaping dividends not only for football but women's sports across the country.
Asanka Ratnayake/Getty Images
Australia fans celebrate at Melbourne's Federation Square after the Matildas scored the opening goal in their FIFA World Cup round-of-16 match against Denmark on August 7.
In the wake of the Matildas' historic run, the Australian government stepped forward with 200 million Australian dollars ($128 million) for women's sport – not just football – on top of the 357 million Australian dollars ($228 million) in its post-tournament plan, Legacy '23.
The government's "Play Our Way" money will be used to "promote equal access, build more suitable facilities, and support grassroots initiatives to get women and girls to engage, stay, and participate in sport throughout their lives," the government said in a statement.
It's the kind of financial support that's been a long time coming.
Former Matilda Karen Menzies – who played for Australia's national team in the 1980s – recalls having to pay for her own tracksuit, accommodation and travel.
"We didn't ever get to keep the strip, let alone have our names written on the back. I still had a full-time job where I'd have to take my holiday leave to go and represent my country," she said. "I mean, those things have progressed. But there's still so many areas that need to be addressed."
And while the Australian government's renewed commitment to women's sports is commendable, Kerr has called for more investment specifically in soccer.
Speaking for the Matildas after the team's loss to England, the superstar Australian talisman said: "We need funding in our development. We need funding in our grassroots. We need funding. We need funding everywhere.
"The comparison to other sports isn't really good enough, and hopefully, this tournament kind of changes that because that's the legacy you leave – not what you do on the pitch. The legacy is what you do off the pitch."
Ulrik Pedersen/DeFodi Images/Getty Images
Australia's Sam Kerr and England's Keira Walsh battle for the ball during their tough semifinal.
How much this World Cup changes women's soccer more broadly will only become clear with time, but last year's UEFA European Women's Championship shows that full stadiums can create momentum for local clubs and teams well beyond host nations.
After England clinched Euro 2022, participation and attendance at women's football games surged across Europe.
The take-up was particularly pronounced in England, where participation in soccer among girls under 16 more than doubled. And it wasn't just young girls – participation of girls and women over 16 jumped 53%.
"A lot of girls are coming through, they've got role models now, so that's been excellent. But also not only girls, but missed generations like myself," said Andrea Ellis, a women and girls football development officer in Bromley, southeast London, who was in the stands, screaming herself hoarse with other Lionesses supporters during Sunday's final.
"I wasn't allowed to play football when I was younger," Ellis said of growing up in the 1980s, when soccer was considered only for boys. "Anyone who loves football knows what it means to you, so when you're not allowed to do it, it's kind of heartbreaking," she said.
On the eve of the final, Sarai Bareman, FIFA's Chief Women's Football Officer, told delegates at the FIFA Women's Football Convention that women's football was about to "explode."
"There will be millions and millions of girls and women around this world who will sign up to play football for the first time ever after this World Cup and everyone needs to stand ready," she said.
"Take notice of what you feel in the stadium tomorrow and think about this power and this cultural movement and what it can do in your own country. It's not just football, it's different."
Saeed Khan/AFP/Getty Images
Spain's players celebrate with the trophy after winning the 2023 Women's World Cup.
As hopes soared about the potential of this tournament to springboard women to parity with men, the recent words of FIFA's president show how far there still is to go – not just in funding growth but changing attitudes.
Days before the final, Infantino told women to "pick the right battles, pick the right fights."
"You have the power to convince us men what we have to do and what we don't have to do. You do it, just do it," he added.
Joanna Lohman, a former member of the United States Women's National Team, described his comments as "infuriating."
"We have consistently had to ask for what we deserve and demand for there to be progress in change in the face of so much resistance," she said. "And that's what makes me so proud to be a part of the women's game is the battles that we have fought in the face of pushback and everyone's saying that we don't deserve it."
When asked about the backlash, Infantino seemed to suggest his words had been taken out of context, describing FIFA as a "pioneer" in women's football.
"As FIFA is concerned, as far as I am concerned, I think we have shown with the facts rather than the words that we are very open, that we are transparent, that our doors are wide, wide open," he told Sky News.
And while Rubiales initially dismissed his kiss of Hermoso as a "moment of affection without any importance," he later apologized for his "mistake."
"It looks like it has turned into a storm and so, if there are people who have felt offended, I have to say I'm sorry."
What goes on off the pitch matters – to fans as well as players.
Before Sunday's final, some spectators told CNN they were backing England to win, not only because they had a female coach, but due to the Spanish team's internal disputes.
Last year, 15 Spanish players declared themselves unavailable for selection, saying they were unhappy with the training methods of head coach Jorge Vilda, which RFEF described as "an unprecedented situation in the history of football."
Only three of those 15 players who had signed letters of complaint to RFEF last year were selected for the World Cup squad.
Sisters Avni and Simmi Nanduo, who flew out for the World Cup from Texas, said they wished the Spanish team "all the best" but were siding with England because "we hate the Spanish coach."
Louise Nussac from Paris, France, also said she was supporting England because Vilda had "set football in Spain backwards."
American Kelly Stroda said, "I want the team to win, but I don't want the federation to have the glory."
Hilary Whiteman/CNN
A young Spain supporter celebrates the victory of La Roja against England in the World Cup final.
Despite the dispute, the Spanish team is now a World Cup champion – and while girls may see a future in the Beautiful Game for themselves one day – what that looks like will depend on battles fought off the field, away from stadiums, in soccer clubs and boardrooms worldwide.
After the final, newly-crowned World Cup champion and two-time Ballon d'Or Féminin winner Alexia Putellas told Spanish outlet Marca that feuds with federations were distracting players from why they are there – to play football.
"It's not something in just one country, it keeps repeating itself. And that's where FIFA should take note," she said.
[ad_2]

Source link
Author Profile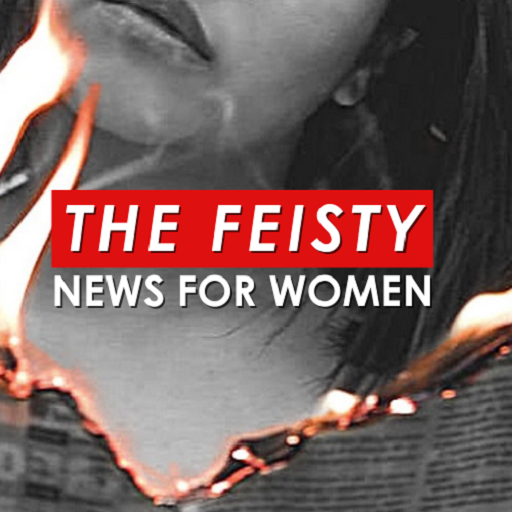 Content Produced by Media Partners that Highlight Women