[ad_1]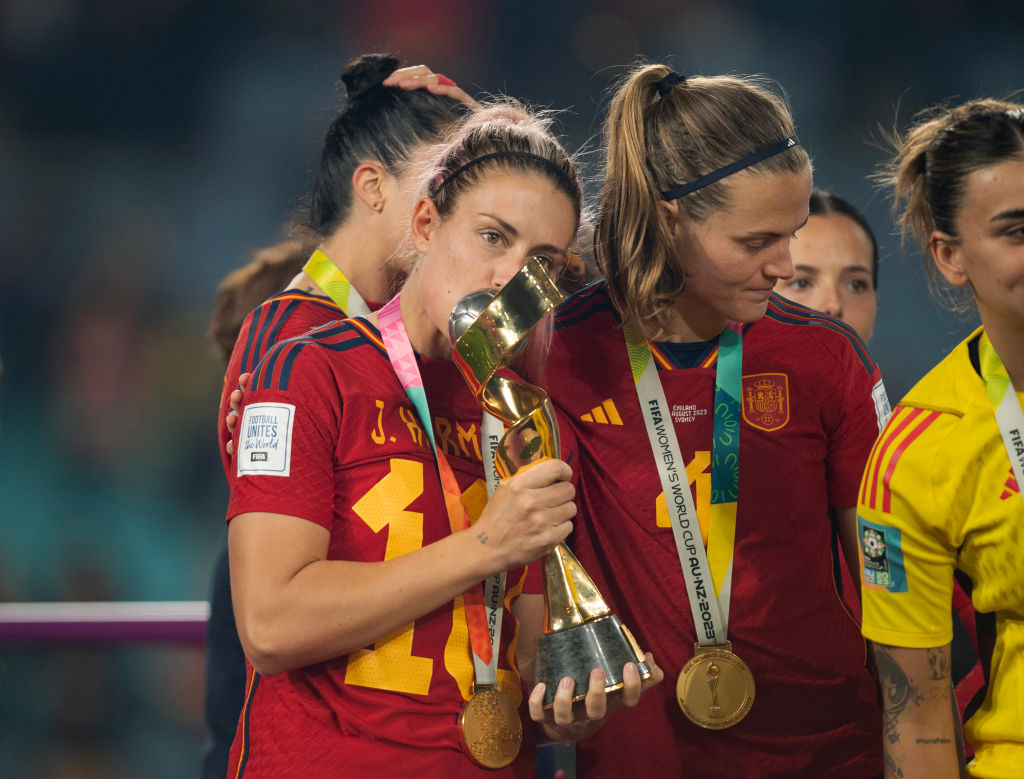 Maligned Spain coach Jorge Vilda says the country's first Women's World Cup win justifies the turmoil and unrest that has dogged the team in recent months.
Spain lifted the trophy at Stadium Australia in Sydney after a 1-0 win over England in the tournament showpiece on Sunday.
The result was doubly impressive in the wake of the player mutiny that followed Spain's qualification, when 15 players stepped away from national team duty.
Players cited concerns over under-investment and what they called Vilda's authoritarian approach to management.
Spain's federation backed the coach and the majority of 'Las 15' made themselves available for selection.
Only three – Aitana Bonmati, Mariona Caldentey, and Ona Batlle – returned to the squad, while stars including Mapi Leon, Patri Guijarro, and Claudia Pina continued their boycott.
After holding the trophy aloft and being thrown in the air by his players on Sunday, Vilda spoke out.
"I said the other day if all of this was necessary to be world champions, that it's valid," said the coach, who indicated he had no appetite to stand down after lifting the World Cup.
"At the sporting level it's been a great year.
"It's been difficult in a personal level, management level, but at the sporting level we've achieved results that we've never achieved before."
Spain's players bristled at the mention of the mutiny after the greatest victory of their lives.
Player of the tournament Bonmati said she was "focused on enjoying the trophy".
"I've been talking about this issue in tournament a lot and now I want to focus on these moments," she said.
"It's not fair that we are talking (about) this every moment."
Spain's chances would have been severely weakened without the return of Bonmati, who underlined her quality throughout the final and made the crucial tackle on England defender Lucy Bronze that led to Spain's goal.
Star attacker Jenni Hermoso summed up the mood on Sunday night, saying the team dedicated the win to their families and supporters back home.
"We have played football the way we wanted to and we have won a World Cup. We are f***ing world champions," she exclaimed after the final whistle.
There were also uncomfortable scenes on the podium when Spanish football federation president Luis Rubiales hugged Hermoso and lifted her off her feet, then kissed her on the mouth.
Hermoso later reportedly told Spanish TV network La 1: "Yeah, I did not enjoy that."
There was also heartbreak.
After the match, team officials revealed the father of match-winner Olga Carmona had died on Friday after a long illness.
"We send our most sincere embrace to Olga and her family in a moment of deep sorrow. We love you, Olga, you are Spanish soccer history," the Spanish FA account posted on social media.
Spanish outlet Relevo reported Carmona's family opted against telling her, allowing her to focus on the final.
Carmona posted in Spanish on Twitter on Monday that her father had given her the strength "to achieve something unique" and was watching over her during the final.
After a long tournament, including multiple controversies, Spain wasted no time packing up to head home.
Their lengthy celebrations delayed their media commitments, meaning by the time Vilda finished his post-match press conference, the team had just two hours to get to the airport.
[ad_2]

Source link
Author Profile