[ad_1]

The Spanish revolution culminated on a chilly winter evening halfway around the globe, at 10:02 p.m. Sunday in Sydney. It culminated with a bursting run and a beautiful goal, the only goal of the 2023 Women's World Cup final. And it was fitting.
Spain, amid a rapid transformation of women's soccer back home, won its first title.
Spain, just four years after winning its first-ever Women's World Cup game, conquered the tournament with clockwork movement and precise passing, everything that its burgeoning girls soccer academies are teaching from Andalusia to Catalunya.
La Roja beat England, 1-0, in Sunday's finale, in Game 64 of a wildly successful World Cup that highlighted the sport's evolution. It has become a more technical, tactical game. And no team has shaped that game, or driven the evolution, more than Spain, whose new-age prowess was on full display at Stadium Australia.
The Spaniards weathered England's direct attacks from Minute 1 to Minute 104. They began picking apart the English press with rondos and poise and well-timed runs. They played out of their defensive third, from back to front, in the 13th minute. They released left back Olga Carmona in the 17th minute with another tidy attacking move, and Carmona's cross should have been finished by either of two attackers, but wasn't.
Twelve minutes after that, Carmona took matters into her own hands, fizzing a shot into the far side netting.
The goal, though, was fitting because of everything that led to it. Spain had suffocated England all half with its own press. The Lionesses had lost confidence on the ball, and lost the requisite belief in their ability to keep it. Right wingback Lucy Bronze carried it into midfield in that decisive 29th minute, and teammates stood still, allowing Spain to swarm her.
And when Spain dispossessed her, it immediately recognized England's sudden weakness. Bronze had vacated her right side. Spanish midfielder Teresa Abelleira picked up her head and spotted Mariona Caldentey free in the vacated space. As Caldentey controlled a cross-field ball, Carmona sprinted forward, overloading the right side of England's defense.
And with textbook technique, just as she'd won the semifinal, Carmona gave Spain the lead.
England coach Sarina Wiegman responded with two halftime substitutions and a formation switch, from her auxiliary 3-5-2 back to her standard 4-2-3-1. And the second half, as a result, was more balanced.
But it was still Spain's game. It could have been 2-0 when La Roja earned a penalty after a lengthy video review. England's Mary Earps, though, sprang to her left to deny Jenni Hermoso and keep the score at 1-0.
But in the end, the save was inconsequential. Because Spain was too good.
It was good despite a tumultuous year of tension and rebellion. After a frustrating 2-1 quarterfinal loss to England at last summer's Euros, Spanish players confronted their coach, Jorge Vilda, and their soccer federation with several core concerns. The federation responded by publicizing private emails, rebuking the players and turning subsequent months into a dramatic, divisive, anxiety-riddled mess. Fifteen players, including some stars, stepped away from the national team; only three of "Las 15," as they became known, returned for the World Cup.
The mess was an extension of decades of neglect. Until recently, the Spanish women were hardly supported. In 2014, the Royal Spanish Football Federation spent less than 1% of its budget on women's soccer. It stood by a vindictive, disparaging, unqualified, "volatile," "unprofessional" and flat-out bad coach, Ignacio Quereda, for 27 years. It finally arrived at the Women's World Cup in 2015, but didn't win a game; afterward, all 23 players signed a formal statement bemoaning "inadequate" preparation and support.
But all the while, in less visible realms, slowly, the country's top soccer clubs were beginning to invest in girls and women, in line with a broader women's empowerment movement throughout Spanish society.
By 2018, according to Spanish women's soccer executive Pedro Malabia, "Most of the clubs have a complete structure of teams in their academies. I'm talking about having 12 or 14 teams in their academy, starting from U-6 up to the first team."
From 2003 to 2018, roughly, the number of registered female soccer players in Spain reportedly quadrupled. They began to receive better coaching, in better facilities and environments. Throughout the 2010s, the best of those players began winning European championships at youth levels. In 2018, they won the Under-17 Women's World Cup. In 2022, they won both the U-17 and U-20 tournaments.
That success exploded onto the senior national team scene this summer. A month ago, Spain had only ever won one game at the Women's World Cup. In New Zealand and Australia, it won six. At the final whistle of the sixth, its players — some of whom had "grown up thinking football didn't belong to us," captain Irene Paredes said Saturday — dropped to the grass in disbelief. Reserves spilled onto the field, elated. They dog-piled and danced, cried and screamed. "Vamos!" Aitana Bonmatí, the tourney's Golden Ball winner, roared.
Because the revolution, way ahead of schedule, was complete.
[ad_2]

Source link
Author Profile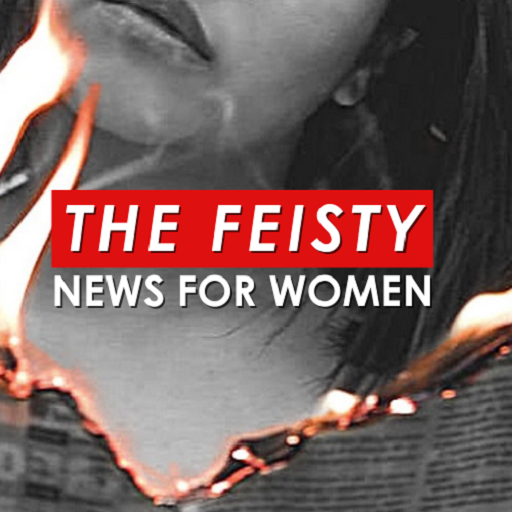 Content Produced by Media Partners that Highlight Women