[ad_1]

Join us all this week as we delve inside the burgeoning business of women's sport.
At a time of rising interest and record valuations, SportsPro's latest themed week will feature exclusive interviews and contributions from a range of stakeholders, including Athletes Unlimited co-founder Jon Patricof, retired British heptathlete Jessica Ennis-Hill, and noted commercial backers of women's sport including Ally Financial, TikTok and Barclays.
On the eve of what promises to be a record-breaking Fifa Women's World Cup in Australia and New Zealand, we'll also assess the key investment trends shaping women's sport and consider the ever-expanding role of female athletes in video games.
Check back here for new releases throughout this week and sign up to the SportsPro Daily newsletter to have all of the content delivered directly to your inbox.
---
Part one: Women's sport investment – where is the money coming from?
Amid a surge in viewership, commercial revenue and fandom, women's sports teams are starting to command nine-figure valuations and are selling for tens of millions of dollars. From private equity firms and tech entrepreneurs to female owners and celebrities, SportsPro takes a look across the landscape to map out some of the major players and to identify some of the key investment trends.
---
Part two: The Women's Super League and Barclays – Four takeaways from four years of a landmark title sponsorship
When Barclays became the title sponsor of the Women's Super League (WSL) in 2019, the bank believed it was investing in potential. Four years later, the brand is reaping the benefits of its association with one of the fastest-growing soccer leagues around.
---
Part three: By putting players first, Athletes Unlimited boasts a sustainable model for women's sports
Launched in 2020 as a softball league, Athletes Unlimited now operates five-week, tournament-style seasons across four sports. Jon Patricof, the company's co-founder and chief executive, tells SportsPro how its network of leagues is working hand in hand with its players to prove that there can be another way for women's sports.
---
Part four: Why taking risks means something different for women in the workplace
In a special NEW ERA episode of the podcast, SportsPro's Milly Miller-Adams, Elena Kouyoufa and Katie Preston explore the meaning of taking risks. Our hosts take it in turns to interview three women at different stages of their careers in the sports industry to find how they view taking risks and the biggest roll of the dice they have made so far.
---
BlackBook Motorsport speaks to female executives at Formula E, Paretta Autosport and More Than Equal to discuss the challenges facing women in motorsport today, the impact of the W Series and F1 Academy, and what more needs to be done to make the industry more accessible.
---
Part six: How the TikTok effect is taking women's sport fandom to the next level
Rollo Goldstaub, TikTok's head of sport and gaming for the UKI and Nordics, explains how the social media network is spotlighting women's sport and picks out some of the most popular content female athletes and creators are posting on the video platform.
---
Part seven: StreamTime | Is DAZN right? Are women's sports ready to go behind the paywall?
This episode of the StreamTime Podcast sees co-hosts Nick Meacham and Chris Stone joined by the Women's Sport Trust's Chris Hurst. Talking all things media, they discuss the upcoming Fifa Women's World Cup, DAZN, WNBA, and what the data is saying about consumption trends.
---
Part eight: Catching up with Jessica Ennis-Hill… Olympic gold medallist, mum and now femtech founder
For several years, Jessica Ennis-Hill was the poster girl of British athletics and inspired a generation when she won gold at London 2012. Now approaching seven years retired, she is using her own experiences as a competitor to help female athletes better understand their bodies and is calling on sport to provide greater support.
---
Part nine: Podcast | WTA president Micky Lawler on the past, present and future of the leading property in women's sports
A conversation between SportsPro editorial director Michael Long and Micky Lawler, the president of the Women's Tennis Association (WTA). The interview, recorded as part of our special series to mark the WTA's 50th anniversary in June, covers the early days of the tour, its progression as a business and the direction of travel as women's tennis enters a new era.
---
Part ten: The representation of women's sport in video games and why it matters
Women athletes, teams and competitions have either been an afterthought in major sports video games or excluded entirely. However, recent progress has been rapid and substantial. SportsPro looks at the reasons for this trend, why it can drive commercial growth and playing standards, and the barriers to complete equality.
---
Part 11: How Ally's 50/50 pledge is changing the way brands look at – and invest in – women's sports
Last year, Ally Financial vowed to equalise its media spend across women's and men's sports by 2027. Stephanie Marciano, the brand's head of sports and entertainment marketing at Ally Financial, outlines the company's three-pronged approach to achieving that goal and reveals the business results so far.
---
Part 12: Four misconceptions brands have about sponsoring women's sports
Saving some standout examples, the goodwill towards female athletes has yet to translate into sustained sponsorship investment. SportsPro debunks some of the excuses brands might be using not to spend on women's sport.
---
More of SportsPro's women's sport coverage
Want more women's sport-related content? See below for a selection of our coverage this year and stay up to date with all the major stories and developments via our dedicated women's sport section.
The WTA at 50: A SportsPro special series
As the Women's Tennis Association marks its 50th anniversary, SportsPro charts the evolution of an industry trailblazer.

"It's life-changing": How India's WPL is setting a new commercial benchmark for women's sport
Armed with a lucrative media rights deal and franchises worth more than US$100 million, the Women's Premier League is one of the biggest sports business stories of the year. SportsPro speaks to individuals within the game about a tournament already transforming women's cricket globally.
How the WNBA's Changemaker sponsorship programme is delivering for women's basketball
SportsPro breaks down the WNBA's partnership strategy and looks at how the likes of Nike and Google are playing an active role in driving the development of the competition.
SportsPro Reviews… Jessica Berman's first year as NWSL commissioner
Jessica Berman's first year as commissioner of the National Women's Soccer League was as much about dealing with the past as building for the future. After 12 months in the hot seat, SportsPro assesses her impact so far.

With US$100m to spend on women's sports, Monarch Collective eyes soccer and considers multi-club model
Launched in March, Monarch Collective is out to prove that women's sports can drive significant returns for investors. Kara Nortman, a managing partner of the US$100m fund and co-founder of Angel City, tells SportsPro about the company's mission to deliver financial and cultural impact.

International Women's Day 2023: What is it like being a woman working in the sports industry today?
SportsPro speaks to female executives from Tennis Channel, Football Marketing Asia, Wasserman and Integral to hear about their experiences of working in sport and to understand what more needs to be done to create greater opportunities for future generations of women.
Sporting memories, biggest influences and changing the industry: Getting to know the New Era class of 2022
SportsPro caught up with the 12 members of its New Era class of 2022 to hear more about their careers in sports business to date and to find out what changes they would make to the industry.
Google's Kate Johnson on the WNBA, driving discoverability, and the "tidal wave" of women's sport
Google wants to use its vast reach and resources to advance gender equality in sport and provide extra exposure for women's competitions. Kate Johnson, the technology giant's director of global sports, media and entertainment marketing, explains how the company plans to do it.
---
To find out more about SportsPro's future themed weeks, click here.
[ad_2]

Source link
Author Profile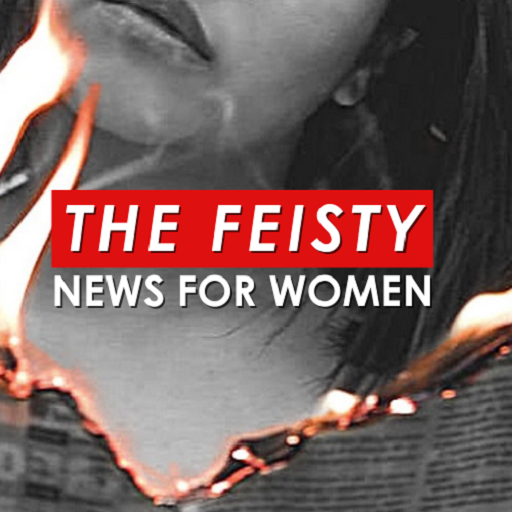 Content Produced by Media Partners that Highlight Women